Embassy of the People's Republic of China in the Islamic Republic of Iran

Visa Application Form of PRC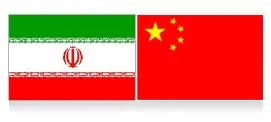 Ambassador: Mr. Yu Hongyang
Address: No.13, Narenjestan 7th, Pasdaran Ave, Tehran
(P. O. Box 11155-3937)
Tel: +9821-22291240, 22292566, 22291241
Fax: +9821-22290690
Office Hours: 08:30-16:30, Sunday-Thursday (except holidays)
Email: chinaemb_ir@mfa.gov.cn



Consular Office
Address: No.73rd, Movahed Danesh Ave., Aghdasiyeh, Tehran, Iran
Tel: +9821- 26118905
Fax: +9821-26118905
Email: consulate_irn@mfa.gov.cn
Office Hours: 08:45-12:15, 14:30-16:30, Tuesday, Thursday and Sunday (except holidays)



The information of all sections of the embassy
Sections
Information
Ambassador Office
Tel: +9821-22291240 ext. 2
Fax: +9821-22298605
Political Counselor
Chief: Yu Fulong
Tel: +9821-22298605
Economic & Commercial Office
Chief: Lu Zhangjin
Tel: +9821-22563146 ext. 8
Fax: +9821-22561567
Defense Attaché Office
Chief: Xu Jinxiang
Tel: +9821-22292433
Fax: +9821-22292433
Political Office
Chief: Yang Chaohui
Tel: +9821-22806747
Fax: +9821-22290690
Cultural Office
Chief: Ren Weifu
Tel: +9821-22290044
Fax: +9821-22290044
Administrative Office
Chief: Kang Xiuying
Tel: +9821-22291242
Fax: +9821-22290690

Notices for Application
1. According to the agreement between Iran and China, holders of Iranian diplomatic/service passports are free of visa requirements for entry.
2. For Macao Special Administrative Region, Iranian citizens can apply for Arrival Visa by Invitation Letter or other certifications.
3. For Hong Kong Special Administrative Region, no matter what type of passport they hold, they all are asked to apply for a HKSAR Visa through the Embassy before entering Hong Kong.

Regulations for Notarization
1. Only Chinese nationals gaining Residence Permit in Iran can apply for notarization.
2. Applicants should come to the embassy in person.
3. Applicants should offer original valid passport and its copy.
4. Applicants should fill in the 'Application Form for Notarization and Certification' carefully, specifically and legibly. All the blanks of the form must be completed.
5. The notarized content must be exact, accurate and without correction.
6. Applicants should sign in front of the consul officials.

Please contact Embassy of Iran in China if Iranians are in troubles there.



Related China Embassies in Asia: Iraq, Israel, Japan