Click the map to enlarge it
.

Map of Downtown Chongqing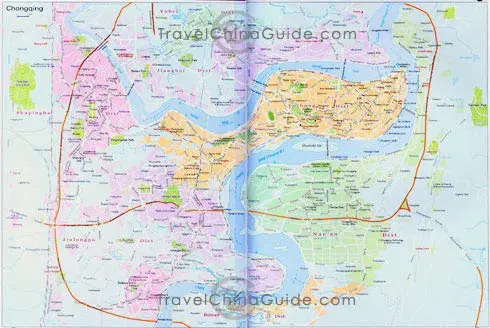 Chongqing, the biggest municipality of China, is located in the southwest of China, on the upper reaches of the Yangtze River and the east edge of the Sichuan Basin. Chongqing City is made up of nine districts. In this Chongqing map, you can see the districts of Yuzhong, Yubei, Jiangbei, Nan'an, Jiulongpo, Dadukou, Ba'nan and Shapingba.
Chongqing Subway Map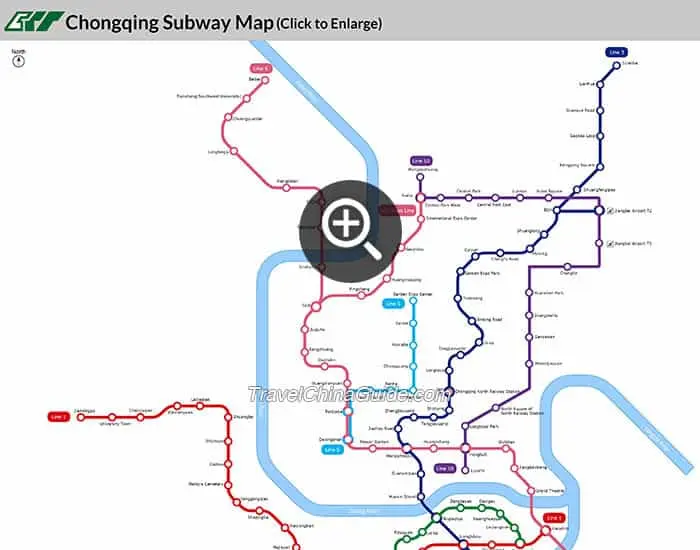 More Chongqing Subway Maps