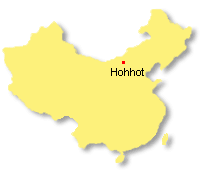 Hohhot Tours
An unforgettable experience is to be had during your Hohhot travel. Both the natural beauty and cultural sites included in the tour package will give you an excellent opportunity to feel the ethnic flavor peculiar to this city located to the north of the Great Wall. Stay in a Mongolian Tent and enjoy the Mongolian Singing and Dancing on the vast and beautiful steppes, features that are guaranteed to enhance your visit to Hohhot. Other attractions include the Tomb of Zhaojun, the Wuta Temple and the Dazhao Lamasery. These will all add to the excitement of your exploration of the indigenous Mongolian culture.
HT01: Hohhot Grassland Tour
Hohhot, translates as "the Green City" from Mongolian and abounds in historical and cultural relics, among which the Tomb of Zhaojun, the Wuta Temple and the Dazhao Lamasery are a must see for visitors. In addition, as it has been aptly named, the region enjoys lush, green Prairie-like grasslands, known as the Gegentala Grassland is the top destination with many Mongolian ethnic features.
Please read our notes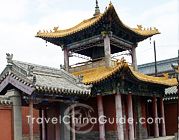 HT02: Baotou Exploration
The 2-day route from Hohhot to Baotou is a golden itinerary of Inner Mongolia, featuring both natural scenery and historical places of interest, which covers Hasuhai Sea, Meidaizhao Old Village and Wudangzhao Temple.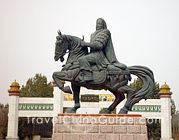 HT03: Inner Mongolia Travel
The mystique of the Resonant Sand Gorge, the Engbei Ecological Park, Zhunge'erzhao and Genghis Khan's gorgeous Mausoleum (Chengjisihan ling) are the highlights to attract you to this Inner Mongolia 2-day weekend vacation.