The best golf courses in Asia
A guide to Asia's best golf courses and resorts, featuring exceptional golf courses in China, Malaysia, Singapore, Cambodia and India.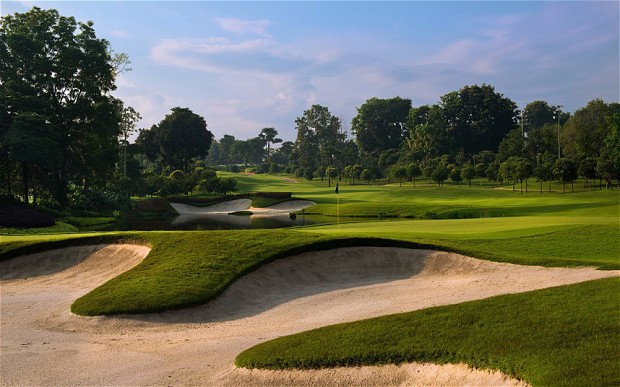 Kuala Lumpur Golf & Country Club

More from The Telegraph
Arsenal fail with £19m bid for Bayer Leverkusen midfielder Lars Bender

01 Jul 2013

British Grand Prix 2013: Nico Rosberg wins at Silverstone on day of…

30 Jun 2013

BBC reporter killed himself after claiming he was sexually harassed…

05 Jul 2013

Sign Language: week 263

02 Jul 2013

Ecuador's railway in the sky

26 Jun 2013

Britons told to avoid travel to Egypt

03 Jul 2013
More from the web
Ten iPhone Apps Worth Paying For

Dummies.com

German 'Wise Man' says Italy, Spain could face downturn as severe as…

RBS

Insider Guide: Best of Singapore

CNN Travel: Insider Guides

Why do Finnish Babies Sleep in Cardboard Boxes?

Goodnet

16-year-old Pinoy gets HIV

ABS-CBN Philippines

The Latest Killer Extension for Gmail

Forbes
Ads by Google
British Expat In China?

Avoid Losing 55% Of Your UK Pension & Increase Your Income. Free Guide!

Your.QROPSchoices.com/HMRC-listed
British Pension Abroad

Transfer your British pensions into a QROPS. Contact Gilt Edge Intl now

www.giltedgeintl.com
Travel Deals - $49

Travel Anywhere With Flights As Low As $49!

InsanelyCheapFlights.com

0 comments
Add a comment

Comment with a Telegraph account
Login | Register with the Telegraph
Alternatively...

Comment with one of your accounts
Comments for this page are closed.
Showing 0 comments
Follow with email
Follow with RSS
Real-time updating is enabled.

Social Media Reactions
mrsptravels on twitter

05/15/2013 07:37 AM

dennispallen on twitter

05/14/2013 02:06 PM

Siamroyalview ontwitter

05/14/2013 12:27 PM

MBGolf_ca ontwitter

05/14/2013 11:26 AM

TelegraphTravel on twitter

05/14/2013 11:01 AM

golfsleepplay ontwitter

05/14/2013 09:54 AM

MRGolfNews on twitter

05/14/2013 08:15 AM

KliaTV on twitter

05/14/2013 03:34 AM

hanumantravel on twitter

05/14/2013 02:31 AM

cambodianews on twitter

05/13/2013 06:44 PM
blog comments powered by Disqus