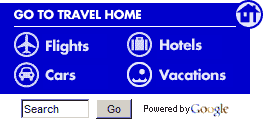 Navigation tips
|
Site index
� Worth doing

� Where to eat

� Where to stay

� Where to shop

� Fitness & health

� Out on the town

� Great day trips

� Transportation

� Insider tips

WEB RESOURCES

A guide to sites where you can find local news, happenings, and in-depth
city resources

WEATHER

Click here for the local forecast

Build a personal country guide

Leaving the USA? Start planning your trip here

Find the perfect vacation

With the help of our recommendation engine

Find stories from USA TODAY

Find it online

Sites to help you plan a fun getaway

Visitors' bureaus

Get information you need before you go

Mystery places

The plot beckons

To get a true sense of place, a good mystery can be the most novel guidebook of all.

10 great ...

•

Places to admire American folk art


•

Places to take nature to the extreme


•

Index

Photo galleries

Cheers to Boston


Baseball, fine arts and history about in the city of firsts.


See photos of other destinations

Shanghai Resource
Local Events

Let's Go China: Shanghai Entertainment
Shanghai.com Entertainment
China Now: Shanghai Citylife
China Travel Service: Shanghai Events
Yahoo Shanghai Events

Dining

Appetite Network's Shanghai Dining Guide
Shanghai.com Dining Directory
Regent Tour China: Shanghai Dining

Local News

China News Agency
China Information Center

Yellow Pages Directory

Shanghai Yellow Pages

Best Web Resources

Shanghai.com

features business and tourist information.

Shanghai Panorama

includes maps and tours.

That's Shanghai

includes feature articles and dining reviews.

China Vista

includes information on the new sights and sounds of Shanghai.

To Shanghai

includes a visitors guide and information on tours, restaurants and museums.
Shop Travel

French Polynesia
Bora Bora Pearl Resort and Taha'a Pearl Beach Resort & Spa!

Louisiana
The Windsor Court Hotel, New Orleans!

California
Loews Coronado Bay Resort, San Diego!
---