Egypt, Jordan and Israel Tour
TAFE07: 10 Days Private Tour of Cario - Amman - Petra - Dead Sea - Amman - Jerusalem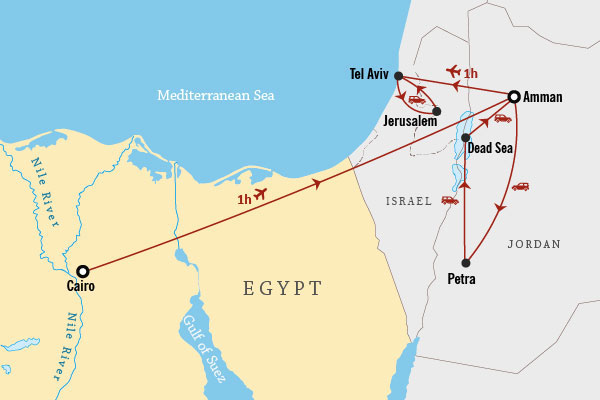 Tour Type:
Private Tour, any parts of the itinerary can be customized
Guide:
Private English-speaking guide and driver in Egypt
Guide:
Private English-speaking driver guide in Jordan and Israel
Vehicle:
Air-conditioned car, spacious and comfortable
Accommodation:
4 to 5-star hotels, also be open to your own choice
Meals:
Authentic local cuisines and western-style food for your choice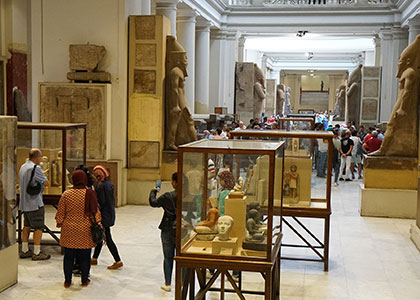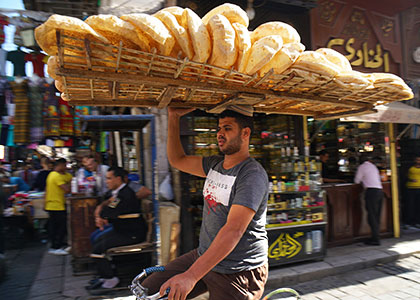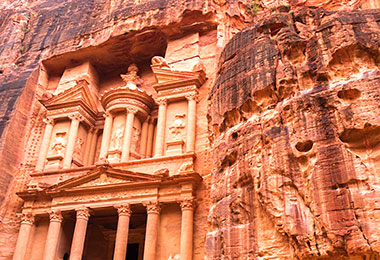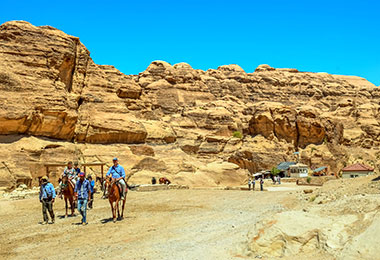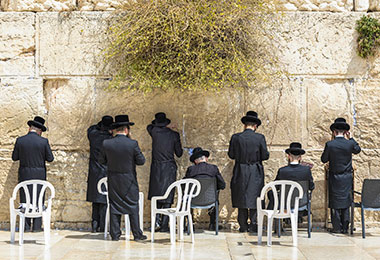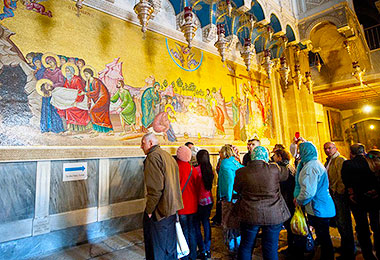 Day 1
Arrival in Cairo, Airport pick-up
You can choose a suitable flight according to your own time and inform us in advance. Then our local representative will pick you up upon your arrival and transfer you to the hotel. You can move freely in the rest of time.
Meals: No meals, advice freely available
Accommodation: InterContinental Cairo Semiramis





Day 2
Pyramids Tour of Giza, Sakkara & Memphis
After breakfast, your guide and the driver will pick you up at the hotel to start our Israel Jordan Egypt tour package. First we will go to visit Great Pyramids of Giza, including Pyramids of Khufu, Khafre, Menkaure and the Great Sphinx. Then we will visit the Step Pyramid of Sakkara, which is 65 meters (203 feet) high and has six floors. Finally, your tour guide will take you to the Memphis Museum. This small museum showcases many historic sites of Memphis, Egypt's oldest capital, with most notably the giant granite statue of Ramses ii lying down. When the trip is over, we will take you back to your hotel.
Meals: Breakfast, Lunch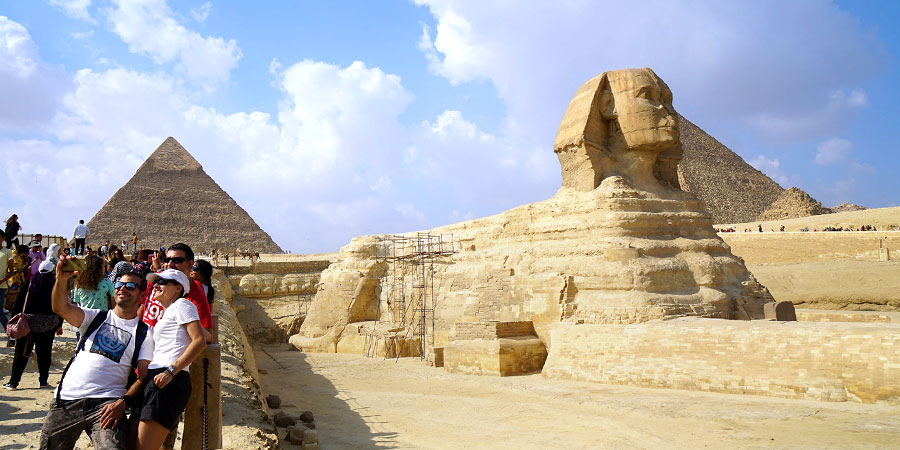 Take pictures with the Great Pyramids and Sphinx
Day 3
Cairo City Tour with Egyptian Museum
After breakfast, your guide will pick you up from the hotel and take you to the Egyptian Museum to start today's Israel Jordan Egypt tours. There are more than 120,000 items in the collection, including mysterious mummies, elaborate sarcophagi, gorgeous golden mask, and so on. Have lunch at a local restaurant, after which we'll continue our tour to Salah El Din Citadel, including the famous Mohamed Ali Mosque and some palaces. The final stop today is Khan El Khalili Market, located in the center of the Islamic Cairo, where you can buy a wide variety of souvenirs.
Meals: Breakfast, Lunch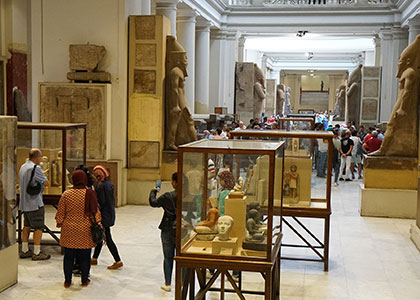 Egyptian Museum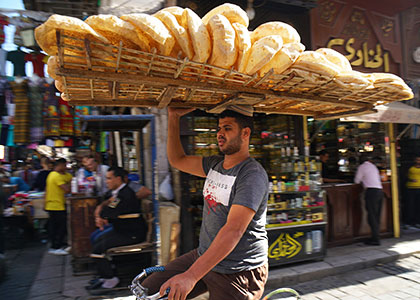 Khan El Khalili Market
Day 4
Cairo to Amman by flight, Airport pick-up
Your driver will pick you up from hotel after breakfast and send you to the airport for a flight to Amman, Jordan. Our local representative will pick you up at the Arrival Hall at Amman Airport and take you to hotel. The rest of the time you can relax in the hotel or just hang out. Amman is the capital of Jordan and it is also called the "white city" because there are many white houses in the area.
Meals: Breakfast
Accommodation: Down Town Hotel Apartments




Day 5
Private transfer from Amman to Petra, with tour in Madaba, Mt. Nebo, Wadi Mujib, Kerak
After breakfast, your English-speaking driver will pick you up at the hotel and then take you all the way along the King's Road to the Mosaic city of Madaba. The most famous local attraction is the mosaic map of the Middle East on the ground of St. George's church, the oldest surviving map of the Middle East in the world. Mount Nebo, about 8km from Madaba, is one of Jordan's holiest sites. It was said that Moses stood here looking into the "Promised Land". Mount Nebo is 817 meters above sea level. From the top of mount, you can see the Jordan Plain and the Jordan River. Then we will go to Clark Castle, which was a crusader castle in the 11th and 12th centuries. We can stop and take pictures when we pass through the Wadi Mujib Canyon. Finally we will arrive in Petra and stay there for one night.
Meals: Breakfast
Accommodation: Petra Guest House




Day 6
Petra highlights tour and transfer to Dead Sea
The ancient city of Petra, once the capital of the Nabataean Kingdom, is a highlight in our Israel Jordan Egypt tour package. Petra, carved almost entirely from rock, is known for its russet sandstone color, so it is also called the "city of Roses". In Petra scenic area, you will be accompanied by an English speaking local guide for guided tours around two to three hours. From the entrance of the Petra scenic area, ride a horse to the snake path Siq (also known as Siq gorge), and then wind your way along the narrow path to the exquisite Al Khazneh. It was one hundred and forty feet high and ninety feet wide, a magnificent building in the Greek style. In the afternoon we will drive nearly three hours to the Dead Sea and spend the night there. If you are interested, you can experience the floating and Dead Sea mud beauty.
Meals: Breakfast
Accommodation: Holiday Inn Hotel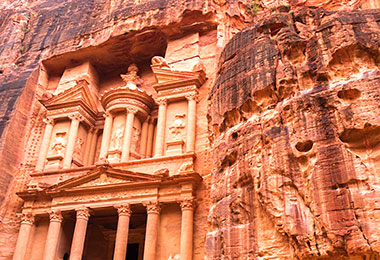 Al Khazneh, Petra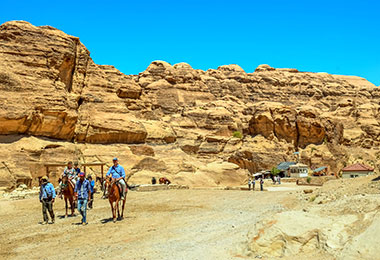 Siq Gorge
Day 7
Drive from Dead Sea to Amman Airport, Amman to Jerusalem by flight
Please have breakfast in the hotel in the morning, and then according to the flight time, your driver will send you to Amman Airport in an hour. You will fly to Tel Aviv International Airport, Israel. Upon arrival, please take a taxi to the hotel in Jerusalem by yourself, we have booked the hotel for you for three nights. Please note that we have not arranged any tour service for you in Israel, if you need a guided tour or transfer service, please contact us in advance.
Meals: Breakfast
Accommodation: Jerusalem Gold Hotel




This is a free day. Please have breakfast in your hotel and arrange your own time and schedule throughout the day.
We suggest you visit the old city of Jerusalem. Take a taxi to the Garden of Gethsemane, and then go to Mt. Zion to see the Dormition Church, King David's Tomb, and the Last Supper Room. You can visit the Church of the Holy Sepulcher in the afternoon, and follow the Via Dolorosa to the Western Wall, the most important holy site in Judaism. For thousands of years, Jews from all over the world would come to this stone wall to whisper their prayers and cry about their exile when they return to Jerusalem, hence it is also called 'wailing wall'.
Meals: Breakfast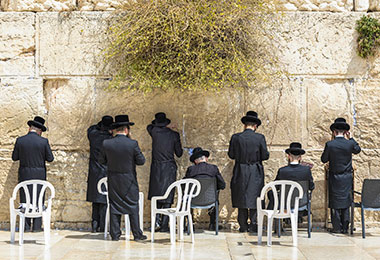 Western Wall, Jerusalem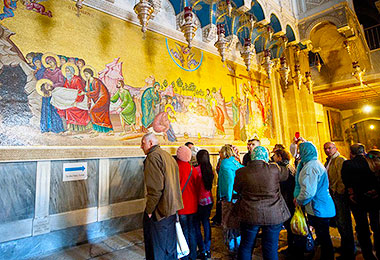 Church of the Holy Sepulcher
Still, you can move freely all day. We suggest you visit the new city of Jerusalem if you like. First, you can go to Yad VaShem, a Jewish holocaust Museum (closed on Saturdays and Jewish holidays). Next you can go to Israel's National Museum, which features the Dead Sea Scrolls as well as a model of the Second Temple. Finally, you can go to Mahane Yehuda Market, the largest market in Jerusalem, where you can not only experience the local life, but also taste a variety of local food.

Meals: Breakfast
Day 10
Departure from Jerusalem
Please check out before 12:00 in the noon, and then go to Tel Aviv International Airport by yourself, for the flight to your next destination. It is about an hour's drive from the hotel to the airport, so please arrange your time reasonably.

Meals: Breakfast
B-- Breakfast
L-- Lunch
D-- Dinner