Destinations
Asia
Middle East
Africa
South America
Europe
Egypt Travel Guide
Why Choose Us?
Free 24/7 Services
100% Tailor Made
Hand-picked Hotels
Expert Local Guides
No Hidden Charge
Best Value for Money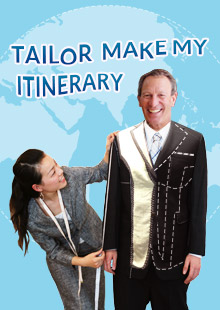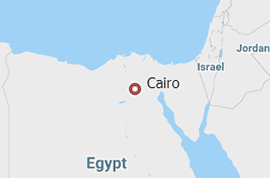 One Day Pyramids Experience
TCR01-02: 1 Day Private Tour of Cairo
Day 1
One Day Pyramids Tour
The Pyramid of Khafre
Today you will have a wonderful Cairo day trip to trace the brilliant culture and heritages of Egypt. In the morning, our experienced guide will pick you up from your hotel, and then escort you directly to the world wonder Great Pyramids of Giza to unveil your once in a lifetime Egypt day tours. As the most representative monument of Egyptian civilization, the Great Pyramids of Giza has gone through 4000 years erosion but still stands intact. Made up of the three biggest and best-preserved pyramids, those of Khufu, Khafre and Menkaure, the Great Pyramids of Giza are set out in a layout of Orion. You can not only wander around to absorb the mighty appearance of the pyramids, but can also could venture into the underground vault to peek at the mysterious burial places of the pharaohs.
After visiting the pyramids, we will move on to marvel at the 4,000-year-old Great Sphinx, the oldest and most iconic sculpture in Egypt. Bearing the likeness of the pharaoh Khafre, the Sphinx was created with a head of a human and the body of a lion. There's a hallway next to the Sphinx, where you can climb up and take kissing or holding pictures with the sculpture. Then follows a land transfer to Sakkara, about 30 km (18 miles) south of Cairo City. As a large and centuries-old cemetery, Sakkara is home to a great number of pyramids and temples of ancient Egypt. There you will have a glimpse of the world's oldest Step Pyramid dating back to the 27th century BC. Ambling around the pyramid, you can discover a lot of ruins of temples and stone pillars with numerous reliefs and frescoes that vividly depict the work and life of ancient Egyptians.
At lunch time, you will be treated with a delicious meal to experience a taste of authentic Egyptian food. After a short break, this Cairo Egypt tours continue with a visit to Memphis, a capital of the ancient Egyptian kingdom. Founded by King Menes, it is one of the oldest capital city in the world, but now it lies in ruins with an open-air museum and run-down stone figures. Our guide will take you to capture the exquisite Statue of Ramses II and discover the clear 3,200-year-old pictographs on it. In the garden, you can also take a glance at the statue of Amenphis II who has the head of a human and body of a lion. Your classical Cairo day trip comes to an end here, and our private vehicle will chauffeur you back to your hotel for a good rest.
Meals: Lunch

Friendly Tips
1. Extra tickets are needed to enter the interior of the Great Pyramids of Giza, and the expense is on your own.
2. The Great Pyramids of Giza are nestled in the desert, so we suggest wearing long-sleeve shirts and pants, using sunblock, sunglasses and a head scarf to prevent sunburn.
3. You can choose to have a camel ride through the desert tour at your own expense.
Price Includes
Private English-speaking guide on land tours
All transfers in air-conditioned vehicles as per the itinerary
Meals as listed in the itinerary
Entrance fees to the mentioned sites
Free bottle of water
All service charges and taxes
Price Excludes
International airfares into and out of Cairo
Hotel accommodation with breakfasts
Personal expenses (such as laundry, telephone, drinks, etc.)
Tips for guides and drivers
Personal travel insurance
Egypt visa fee
Itineraries you may also like: