3361
reviews written by
our valued customers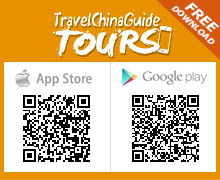 Clients: Mr. Gordon James Sneddon & Ms. Carol Mary Sneddon
Country: South Africa
Email:
Itinerary: BEST OF CHINA (13 Days Small Group of Beijing - Xian - Shanghai - Hongkong)
May 21,2012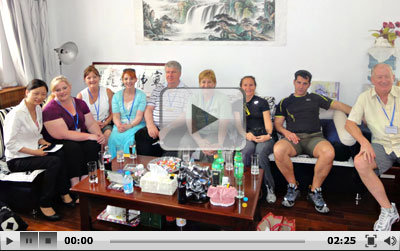 Hi Linda and Lydia,
As I communicated with you last week I would like to give you detailed feed-back on our recent experience in your country. I hope this is not too "long winded" and you get bored reading.
On day one we were met at Beijing Airport by Gloria. A big smile on her face and she made us feel very welcome. As we had to wait for some other people from another flight, Gloria showed us to seats to wait. When they arrived we all went to the bus where we met our driver (I've forgotten his name) who greeted us warmly and took care of our luggage. When we reached the Holiday Inn Hotel, Gloria took our passports and checked us in with no problems. After some discussions on what was happening the following day Gloria left us with instruction of when and where to meet the next day. Hotel room was good and clean. My wife and I went down to the hotel restaurant and had some fun ordering our meal as communications was difficult between us and the staff. As I say we had fun ordering and what we ordered turned out to be very good.
On day two we had a good breakfast and met some more of the people on the tour. At 08:00 Gloria met us and issued baggage tags and split the people into two groups of 8 and 13. We were allocated to the group of 8. All nice people from many different parts of the world. We then headed out to the bus where we were greeted warmly by the driver. The bus was clean and had plenty of water. On the way to Tienamen Square Gloria was very good with giving us information and answering questions on what we were seeing and some historical facts. We were very impressed the square and Gloria help us in taking some photos of my wife and I. Gloria sometimes walked a little fast for us as by this time my wife had developed three blisters on her left foot and this was slowing us down a little. This is not a criticism of Gloria as we did not inform her of my wives predicament. The Forbidden City was still as impressive as my recollection from my previous visit. Again Gloria handled all the entrance formalities efficiently. Once again Gloria gave us a lot of information and answered questions on the Forbidden City. Then it was off to the Temple of Heaven where once again Gloria was great. Somewhere in between we went for lunch. I can't remember where but I do know that Gloria ordered for us and it was a great meal. We headed back to the hotel to freshen up before we went off to the Kung Fu show. We went to a restaurant before the show to order our food for after the show. Gloria assisted us with the selection of food and each was given a slip of paper with what we ordered. The Kung Fu show was fantastic.
The third day started with a good breakfast then off to the Great Wall. The walk down the Sacred Way was very peaceful and calming. We really enjoyed this walk. Again Gloria was very informative. The tomb was impressive and well worth seeing. We then went for lunch at a Sichuan restaurant where once again Gloria ordered for us and once again she picked well. A great meal. Now we went to the Wall. This the first time I have seen the Wall and I must admit I was over whelmed by the magnitude of it. It took me some time to take it all in. Gloria gave us the choice of doing the busy easy side or to do the less busy but steeper side. We took the steep side as it was considerably less busy. This was one of the highlights of the tour so far. In the evening, back at the hotel my wife and I decided that we must go for a walk through some of the streets of Beijing. Although we felt very safe and the local people were very polite we had problems crossing the busy roads. We then went for a light meal in the hotel which did not meet the standard that we were getting used to.
On the fourth day we packed and checked out of the hotel. At the Summer Palace the weather was against us and it was too windy for the Dragon Boats to sail. This did not spoil the visit and we took a slow walk around to the Marble Dragon Boat and then out to the bus. We then had lunch at a restaurant in a mall in town which was good but not quite as good as previous lunches. After lunch we went for a Rickshaw ride through the old part of the city which was very interesting. The bus then took us to the airport where Gloria organized everything for us and then we said or good-byes.
Bottom Line for Beijing: Gloria was fantastic; she went out of her way to make sure everything was organized for us. Always helpful and smiling. We will miss Gloria. The hotel is what you expect from a Holiday Inn. Clean rooms and public areas, efficient and courteous staff. The bus driver was very pleasant and drove well and safely. I don't envy him driving in Beijing roads every day! Overall a great and wonderful experience in Beijing.
We were given a great reception when we arrived at Xi'an Airport by David. David took us to and organized us into the Grand New World Hotel. In the morning we were met by David and your courteous Driver. The bus was clean and had water. Now were off to see the Terracotta Warriors. David was full of enthusiasm and gave us lots of information on the history of the warriors. The warriors are awesome. After the warriors we were on our way for lunch at a local woman house. Both my wife and I are very picky about where we eat and were not sure what to expect. We were both very pleasantly surprised at her house and the food she served. Please give Mrs. Shi Caiqin our thanks once again for preparing and serving us with what must be the best meal of the tour. We all (the tour group) thought the food was exceptional. David then took us to the Xi'an City wall where once again David gave us some facts on the City and wall. He gave us some time to do our own thing on the wall. This was a pleasant 40mins for us to relax with a beer and cold drink. David then took us to a tea making demonstration which we found very interesting and informative. Then it was off for a Dumpling dinner and dance show. Both the Dumplings and the Dance Show were fantastic. The Dance Show was mesmerizing! The beautiful girls, the wonderful costumes, the fantastic music and the spellbinding dancing just left my wife and I speechless.
The next day was a morning of goodbyes as the tour group was splitting up and going their own separate ways. We had a late start today, which was nice. There were a couple of wedding receptions being held at our hotel and this was very interesting to see how the Chinese people celebrate a wedding. The first stop today was the mosque. It was OK but nothing great. David then organized our lunch which was once again very good. Now it was off to the airport and heading to Shanghai. We had some drama on the flight to Shanghai. As we were about to land and were only just a few hundred meters above the ground, the landing was aborted and the plane applied full power and steeply climbed. This was quite exciting but also concerning as no one could tell us what was happening. We were diverted to another Shanghai airport where I phoned "Travel China Guide" to let them know where we were. They were there within an hour which we thought was great. We were informed the plane could not land because of weather conditions. We don't wholly believe this as the weather condition must have been known before the plane started it's decent for landing. Nevertheless, no harm done and no reflection on "Travel China Guide". Ping, our new guide met us at the airport and took us and booked us into the Howard Johnson Business Club Hotel.
The following morning we had a good breakfast then off to the Shanghai museum, Yuyuan gardens, lunch, the Bund, Nanjing Rd and then an ancient cultural street. Shanghai to us was an anti-climax after the "high" we were on at Beijing and Xi'an. Ping I cannot comment on as we did not really have time to get to know her.
Overall, this has been one of the best holidays my wife and I have ever had. In fact my wife has not stopped talking about it since we got back to South Africa.
Please accept our sincerest thanks for making this a memorable and wonderful holiday for both of us. Please send our thanks to Gloria and David, without them it would not have been half as good. This tour has certainly changed our opinion and ideas about China and the Chinese people.
Regards,

Gordon Sneddon
Manager Engineering