Hong Kong Maps

Click to enlarge it
.

Map of Hong Kong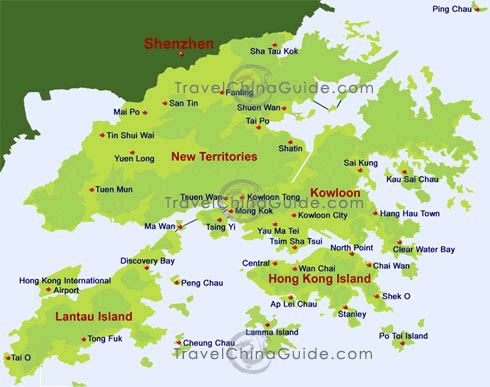 This is a map of Hong Kong SAR of PRC. The city is made up of the New Territories, Kowloon, HK Island and the other over 200 islands. As you can see, the New Territories covers most of the area, adjoining Shenzhen on the north. The well-known locations, such as Central, Tsim Sha Tsui, Mong Kok and Yau Ma Tei, mainly distribute by the Victoria Harbour. The Lantau Island is the biggest outlying island of Hong Kong, where the Hong Kong International Airport is located.
HK Island and Kowloon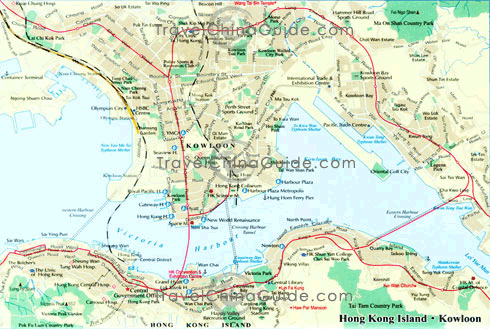 This is a tourist map of part of HK - Kowloon and HK Island. The transportation between the island and Kowloon relies on the Crossing Harbor Tunnel, the Airport Express Line, 3 MTR rails and ferry.
Hong Kong Tourist Map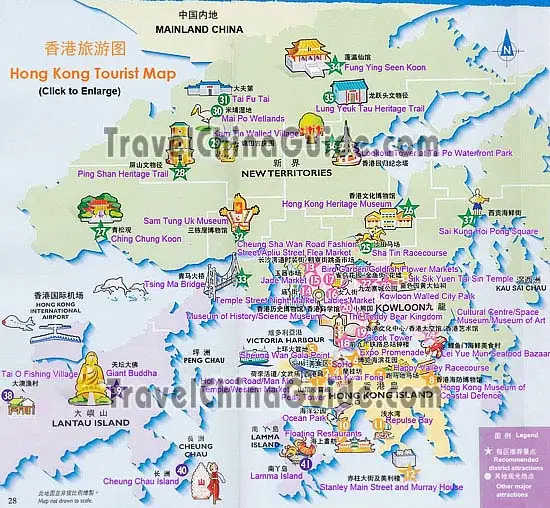 Hong Kong Transportation Maps
Hong Kong Attraction Maps

See more
Hong Kong Train Maps
- Last modified on Oct. 17, 2018 -