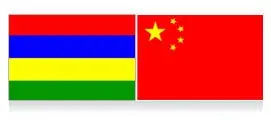 Ambassador: Mr. Gao Yuchen
Address: Royal Road, Bell Rose, Rose Hill, Port Louis, Mauritius
Tel: +230-4549111, 4549015
Fax: +230-4646012, 4549111
Office Hours: 08:30-12:00, 14:30-17:00, Monday-Friday (except holidays)
Email: chinaemb_mu@mfa.gov.cn

The information of all sections of the embassy
Sections
Information
Consular Office
Tel: +230-4645556
Fax: +230-4645556
Office Hours: 09:00-11:30, Monday-Friday (except holidays)
Cultural Office
Address: Victor Hugo Road, Bell Village, Port Louis
Tel: +230-2088596, 2088547, 2088595
Fax: +230-2128727
Office Hours: 09:00-12:00, 14:00-16:30, Monday-Friday (except holidays)
Economic & Commercial Office
Address: Royal Road, Belle Rose, Port Louis
Tel: +230-4549113
Fax: +230-4540362
Office Hours:08:30-12:00, 14:30-17:00, Monday-Friday (except holidays)
Email: mu@mofcom.gov.cn

Brief Intro
Mauritius is an island country in southern Indian Ocean. The main island is 800 kilometers (497 miles) east of Madagascar. Weather there is humid and hot all year round. The temperature is higher in coastal plains than central plateaus if islands. November to April is the dry season. Hurricanes usually attack the country during January to April.
Land Area: about 2,040 square kilometers (788 square miles)
Capital: Port Louis
Time: It is 4 hours earlier than GMT and 4 hours later than Beijing Time.
Official Language: English (Hindi, Creole and French are also spoken.)
Major Religions: Hindu, Christianism, Islam
Currency: cent, Mauritius rupee



Holidays:
New Year (January 1-2), Chinese Spring Festival (Lunar January 1), National Day (March 21), Labor Day (May 1)
Religious festivals (Id Al Fitr, end of Ramadan), Easter, Good Friday, Christmas (also the Hindu festival)



Notices for Chinese Going to Mauritius
1. To apply for a Mauritian visa, you should provide: an application form, 2 pieces passport photos, copy of the first three pages of valid passport, a valid return ticket and its copy, a banker's reference, detail information about hotel to stay and so on. It usually takes a week to have a visa.
2. Governments, post offices and stores are open from Monday to Saturday, while banks are close on Saturday.

Please contact Embassy of Mauritius in China if citizens of Mauritius have difficulties there.



Related China Embassies in Africa: Morocco, Mozambique, Namibia