4.9

out of 5
Home
/ China Tours /
Join one of our authentic Small Group packages and savor the true essence of this vast land at an inclusive price that you can afford. With only 6-18 people to each group, you can meet and travel with like-minded people from USA, Canada, UK, Australia, Germany, Spain, France and many others.
Small Groups
Private Itineraries

Travel China Guide, a professional tour operator, employs leading experts to design a host of packages to the remarkable 'must-see' destinations and offers the best quality services. Our goal is to be the best China tour company. We warmly invite you to join us to spend a memorable vacation.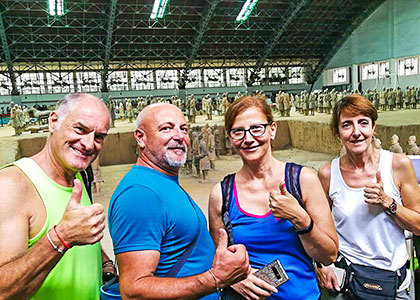 Are you the sort of person who enjoys the flexibility, challenge and fun of travelling independently? Here we offer 30+ itineraries covering the major tourist cities as well as some off-the-beaten-track places, with detailed instructions of how to get around by public transport or taxi. There is sure an itinerary that fits your schedule to discover the real China!
International Flights to China