Best China Tours
101: Best of China
Beijing - Xian - Shanghai

The cities reward explorers! This is the best-selling itinerary. It covers the Great Wall, Forbidden City, Tiananmen Square, Temple of Heaven, Summer Palace in Beijing, the Terracotta Armies in Xian and the modern Shanghai. The three cities highlight the real life of the people and the ancient culture beyond your expectations.
102: Essence of China
Beijing - Xian - Guilin - Yangshuo - Guilin - Shanghai

This classic itinerary perfectly shows to the world a best combination of neoteric China as well as Ming-Qing royal cultural relics - Beijing, the ancient fascination of Xian, the breathtaking natural sceneries - Guilin and a modern metropolis - Shanghai.
103: Oriental Elites Appreciation
Beijing - Shanghai - Xian - Guilin - Hong Kong

Traveling from north to south of the country, this itinerary is a harmonious blend of unique historical legacies in Beijing and Xian, old and modern comparison in Shanghai, picturesque landscape in Guilin, as well as the thriving atmosphere in Hong Kong.
104: In Pursuit of Treasures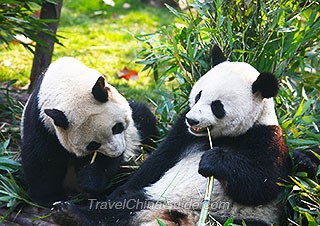 Beijing - Xian - Chengdu - Shanghai

In addition to exploring the must-see historic sites, cultural relics and prosperous modern civilization, this classic itinerary also satisfies your curiosity about the cute pandas as you visit them in their natural habitat.
401: Historic Capitals & Yangtze
Beijing - Xian - Chongqing - Yangtze River Cruise - Yichang - Shanghai

This itinerary tops the list of all Yangtze River trips, as it not only includes the relaxing voyage on Yangtze River, but also goes through the most representative China cities.
105: Memories of China Travel
Hong Kong - Guilin - Xian - Shanghai - Beijing

For those who want a first taste of traveling in China, this cheap tour itinerary of 2015/2016 well presents more than a highly acclaimed combination of the contemporary international metropolis, the most fascinating scenery plus historical and cultural ancient capitals.
501: China & Holy Tibet
Beijing - Xian - Lhasa - Shanghai

Besides the classic historical cities Beijing and Xian, Lhasa is also an old city with a history of 1300 years. The numerous cultural relics and religious atmosphere make it to be the most mysterious city.
BJ05: Best Beijing Tours
Beijing

Being the political and cultural center of China, Beijing is always on the top of the list for the first-time coming visitors. One will never be disappointed by visiting the grandiose Forbidden City and majestic Great Wall.
106: Ethnic Minority Wonders
Beijing - Xian - Lijiang - Kunming - Guilin

Apart from including the most popular historical and cultural sites, this route also greets visitors with unique natural sceneries, characteristic architectural styles and rich ethnic folk customs of minority areas in the southwest of the country.
107: Classical Gardens & Ancient Water Town
Shanghai - Huangshan - Suzhou - Zhouzhuang - Suzhou - Hangzhou - Beijing

Besides the highlight cities, the classic route also covers Mt. Huangshan, famous for its four superb excellences "strange pines, absurd stones, sea of clouds, and hot springs", the exquisite royal gardens of Suzhou and West Lake of Hangzhou. Enjoy our best service with cheap price in 2014/2015.
108: Fairyland Jiuzhaigou & Giant Pandas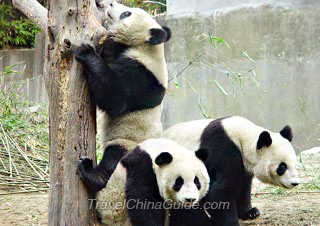 Beijing - Chengdu - Jiuzhaigou - Huanglong - Chengdu - Leshan - Mt. Emei - Chengdu - Lijiang - Dali - Kunming

This journey to the southwest of China will bring tourists a chance to view the breathtaking natural scenery in Jiuzhaigou, pray at Buddhist shrine in Mt. Emei and experience the folk customs of ethnic people in Yunnan.
109: China Experience & Exploration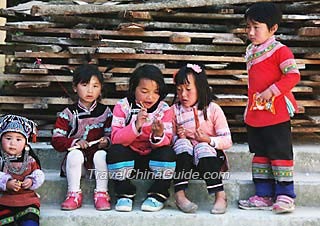 Beijing - Datong - Pingyao - Xian - Chengdu - Leshan - Emei - Chengdu - Chongqing - Dazu - Chongqing - Lijiang - Kunming - Guilin - Shanghai - Suzhou - Zhouzhuang - Shanghai

This cheap tour allows you to take in the rich cultural heritages, ancient civilizations, splendid natural scenery, religious arts, peculiar ethnic folklores… all of which will truly make you enthralled.
International Flights to China