Step 1:

Enquiry

Step 2:

Get a quote

Step 3:

Free changes

Step 4:

Payment

Step 5:

Confirmation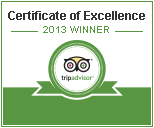 Travel China Guide
Why travel in a small group?

1 Groups of 6 to 18 persons provide you a perfect combination of intimacy, flexibility and low price. We keep it small to provide authentic cultural experiences and pleasant intimacy that exists in small travel groups. This also allow us to keep our prices low.

2 It allows you to slow down and appreciate the unexpected that may be the essence of adventure to Imperial China with a flexibility impossible to allow for larger groups.

3 One can get more individual attention. Also, each one may have more personal interaction with local people in exchanges of views and cultures.
Why travel with us?

Our elite team of local resident guides who, just as good as our individual guides, are well trained and versed in Chinese culture, history and art are committed to reveal the genuine China to you.

Our prices are extremely competitive. We insist on cutting administrative and advertising costs to avoid building them into our prices. We also maintain good relationships with hundreds of hotels that give us their best offers.

Be with us and you are traveling with ease and fun!

Dear Ruby and Sally,

Overall, the meals were excellent. The two meals we most enjoyed were the restaurant where we had lunch after visiting the Ming Tombs and the Great Wall at Badaling. Another favorite was Chenmapo Beancurd Restaurant in Chengdu. This was recommended by our guide in Chengdu. This was a true Sichuan restaurant, hot and spicy and great.

I particularly enjoyed our guides in Xian and Chengdu. In Xian, our guide was extremely knowledgable about the amazing history of that region and very enthusiastic about sharing it with us. In Chengdu our guide gets high marks for her flexibility and willingness to help us make the most of the experience. She got us to a local pharmacy and get restaurants which were a highlight of the whole Chengdu trip. The guides in Beijing, Xian and Shanghai all get high marks for their professional handling of the difficult members.
Our trip with TCG was the one for people who don't like organized travel. The group was small, allowing us more time at sights and more time to engage the guides in conversation. My husband and I do not normally travel as part of organized groups, but if we could be guaranteed all arrangements would be like yours, we might change our minds!
Once again, thank you and your tour guides for a WONDERFUL holiday. We have already been thinking of returning and have recommended your company to our friends.
Sandra Dee Embler & Michael Edwin Shavers
More
Clients' Reviews
written by our clients from USA, UK, Australia,Germany, Spain, India...
We will match the prices found in any China tour operators' quotations for identical itineraries.
Small Group Tours
(6 to 18 persons)
2013 & 2014 Small Groups (26 itineraries)