Travel China Guide - a leading China-based tour operator provides an up-to-date schedule, and a ticket booking service for most Chinese cities.

One-on-one Expert Service
Efficient after-sales support
No language barrier
No change fees
Easy cancellation
99% obtaining tickets
100% refund if tickets are unavailable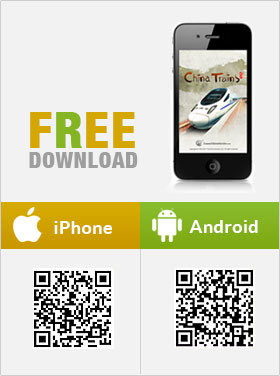 Quick Guide on China Train
See schedule of major Chinese cities:
Major High-Speed Rail Lines:

What's On

Qinghai-Tibet Railway to Be Extended to China-Nepal Border in Five Years
According to a latest report, in 2020, the Qinghai-Tibet Railway will be extended for 336 miles (540 kilometers), from Shigatse to Gyirong County near the border of China and Nepal. By then, travel time between Lhasa, capital city of Tibet, and this border county will be shortened to about 2 hours from 5 hours. This will bring great convenience for tourists and pilgrims travelling between. In addition, another branch of Qinghai-Tibet Railway is planned to be built from Shigatse to Yadong County near the border of China, India, and Bhutan.

Whole Compartment Booking and Women-Only Compartment Available on High-Speed Sleeper Trains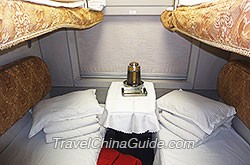 China Railway Corporation has allowed one passenger to book a whole compartment on high-speed sleeper carriages running between Beijing and Guangzhou, Beijing and Shenzhen, Shanghai and Guangzhou, and Shanghai and Shenzhen. The fare is the total of all sleepers inside the compartment and each sleeper is issued a ticket with the passenger's name. To better serve our customers, TravelChinaGuide.com also launched the service of booking whole compartments in these carriages.
In addition, women-only compartments have been especially set on these high-speed sleeper carriages for the convenience of female passengers traveling alone. But currently, these sleepers can only be booked at railway stations and the 'female mark' is not showed on the ticket yet.

China Train Timetable to Be Adjusted on March 20th, 2015

Train Tickets for Qingming Festival and May Day Holiday Put On Sale

Read More