China Train Schedule & Tickets Booking
Follow us on:



4.9

out of 5
Travel China Guide - a leading China-based tour operator provides an up-to-date schedule, and a ticket booking service for most Chinese cities.

Best service guaranteed
No hidden fees
No long queues
No language barrier
100% refund if tickets are unavailable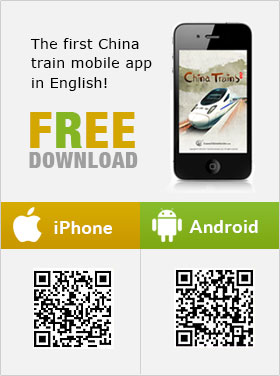 Quick Guide on China Train
See schedule of major Chinese cities:

What's On

China Train Tickets bought on 12306.cn can be Delivered to Beijing Addresses since September 20
th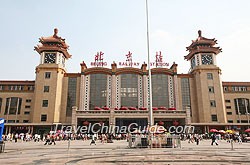 Since September 20
th
, Beijing Railway Administration has offered ticket delivery service to addresses within Beijing Fourth Ring and some other designated addresses in Beijing. The delivery tickets need to be bought at least 3 days prior to departure on 12306.cn, the official website of China Railway Cooperation. A service fee of CNY 17 per order is charged and it needs to be paid together with the ticket fare successfully. Each order can contain at most 5 tickets with the same address.
Please note that one needs to show the original documents to receive tickets booking with passport, Mainland Travel Permit for Hong Kong and Macao Residents, and Mainland Travel Permit for Taiwan Residents. This brings great inconveniences for foreigners, and Hong Kong, Macao, and Taiwan Residents, who are not in Beijing, so does the unacceptability of abroad payment by 12306.cn.

High-Speed Railway between Nanchang and Changsha to Open on September 16
th
, 2014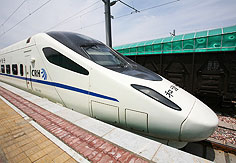 The high-speed railway between Nanchang and Changsha will be officially put into use on September 16
th
, 2014, which is a section of Shanghai-Kunming High-Speed Railway. As of the time, China Railway Bureau will newly operate 11 pairs of G trains and 2 pairs of D trains on it and its connecting railways, which will greatly shorten the journey time. The newly operated G trains include 4 pairs between Changsha and Nanchang, 2 pairs between Guangzhou and Nanchang, 2 pairs between Shenzhen and Nanchang, 2 pairs between Beijing and Nanchang, and 1 pair between Xian and Nanchang. The D trains include 1 pair between Changsha and Fuzhou, and 1 pair between Changsha and Xiamen. Tickets of these new routes have been available since 10:00, September 7
th
.