Travel China Guide - a leading China-based tour operator provides an up-to-date schedule, and a ticket booking service for most Chinese cities.

One-on-one Expert Service
Efficient after-sales support
No language barrier
No change fees
Easy cancellation
99% obtaining tickets
100% refund if tickets are unavailable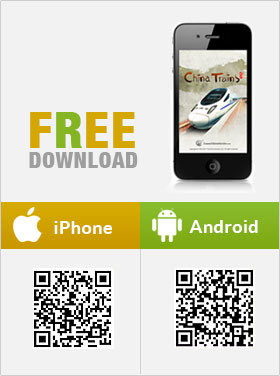 Quick Guide on China Train
See schedule of major Chinese cities:
Major High-Speed Rail Lines:

What's On

Temporary Trains to/from Beijing to Be Operated during Dragon Boat Festival
To meet the increasing travel demands of the coming Dragon Boat Festival, Beijing Railway Bureau will operate additional 7 pairs of temporary trains from June 19th, 2015 to June 22nd, 2015.
In details:
Beijing-Qinhuangdao: D4519/D4520, D4521/D4522;
Beijing-Beidaihe: T5695/T5696, T5697/T5698, T5699/T5700;
Beijing-Qingchenghe: K5223/K5224;
Beijing West-Handan: K5213/K5214

Hefei-Fuzhou High Speed Railway to Be Opened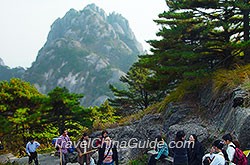 High speed trains will start running between Hefei and Fuzhou since July 1, 2015, with major stops in Huangshan (famous for Yellow Mountain), Wuyuan (reputed as the 'Most Beautiful Village in China'), Shangrao, and Wuyishan (well known for Mt. Wuyi), etc. During the initial operation period, about 39 pairs of CRH trains will be in service. It is reported that ticket fare for a second class seat will be CNY141 from Hefei South to Huangshan North, CNY175.5 to Wuyuan, CNY 215 to Shangrao, CNY250 to Wuyishan North, and CNY357 to Fuzhou.

An Additional Train to Run between Beijing and Kunming

Pre-Sale Time on 12306.cn Adjusted

Read More