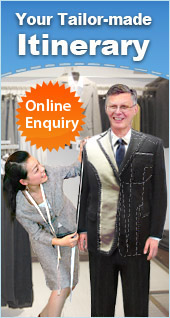 Endorsed by New York Times
The New York Times Travel Supplement has named our company as being in their opinion a large and reliable Chinese travel agency. Details
What Our Clients Say
Dear Abbey Chen,
We would like to thank you for the arrangements with regard to our booking for the Yangtze River cruise! Your responses to our bookings and enquiries were spontaneous and we greatly appreciated that. Once again, thank you very much.
The team of staff managing the cruise, Yangtze 2 was marvelous! They were very well-communicated and co-ordinated. Overall the cruise was very enjoyable and relaxed!
Best regards
Nancy Lim
May 20, 2013
More China Tour Reviews
Step 1:

Enquiry

Step 2:

Get a quote

Step 3:

Free changes

Step 4:

Payment

Step 5:

Confirmation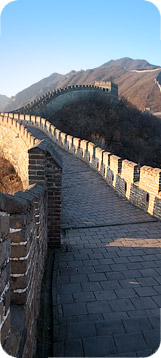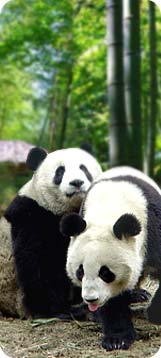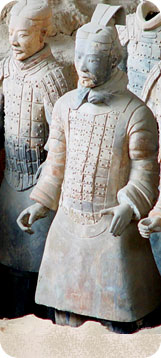 Travel with a small group of 6 - 18 and benefit from low prices, select hotels and a la carte meals offered by our professional consultants! Fixed departure dates.
Private guided routes elaborately designed by our professional operators to cater for your specific budget and taste.
City packages to the most must-see destinations for you to discover the in-depth charm of this land and its people. Choose an intriguing itinerary from our elaborately-designed Beijing Tours, and more to the ancient city of Xian, modern Shanghai and picturesque Guilin.

Why choose us? We are working for your smiles! From thousands of pieces of authentic recommendation feedback of our former clients from USA, Canada, UK, Australia, Germany, Spain, France, New Zealand, India etc, you can see that we are an exceptional China travel agency passing smiles to every corner of the world. Join our well-selected tours and you will enjoy not only our distinctive first-class services like 24/7 toll free calls and a la carte meals, but also special first-hand experiences of local family visit and cooking class.

Invaluable China travel information on destinations, attractions, transportation methods, weather, maps, FAQs to help you achieve an unforgettable experience!
China might be thought of as a kingly dragon hanging on a huge imperial necklace, the Great Wall, the spectacular landmark which winds 5500 miles across the country from east to west. The mighty Yangtze and Yellow Rivers nourishing the vast land outline the exquisite royal patterns. The Forbidden City, Terracotta Warriors and many other famous sites are the shining decorative pearls. Follow us to explore the popular attractions and discover the essence of the heritage left by nature and history to this ancient oriental realm.
The over 5,000 years' history endows China with a profound culture, which penetrates in every aspect of the life of the local people. The diversity of ethnic groups with interesting folk customs and traditions infuses different vigor to the development of this nation. Some of the cultural heritage like the Chinese food, martial arts, traditional medicine and craftworks raise an aspiration and pursuit worldwide. Ready to capture the ethos of the country? Let us lead you through the encyclopedic scope of Asian civilization.
Toolkit
Real time weather forecast of major cities.
Join us at
Can I fly directly into suzhou, do they have an airport?

They do have an airport, but it seems to be out of service. Generally, people go to this city by high-speed train, which is time-saving and convenient.