'East or west, Guilin landscape is best!' Located in the northeast of Guangxi Zhuang Autonomous Region in south China, Guilin is considered to be the pearl of China's thriving tourist industry on account of the natural beauty and historic treasures. Covering an area of about 27,800 square kilometers (10,734 square miles), the city is rather compact when compared with other major tourist cities in the country. The stunning landscape in which the city is situated has a kind of magic that is all its own. The strangely shaped hills or karsts, with the verdant vegetation ranging from bamboos to conifers together with crystal clear waters and wonderful caves make the city such an appealing destination. It is also an important cultural city with a history of more than 2,000 years. The city has been the political, economic and cultural center of Guangxi since the Northern Song Dynasty (960-1127).



Attractions

Guilin Tours

Transportation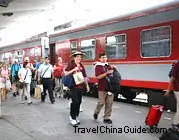 Guilin is a well-developed tourist city with convenient transportation facilities. You can enter the city by air, train, long-distance bus or ship and get around the city by bus, taxi or bicycle.
-

Maps

Shopping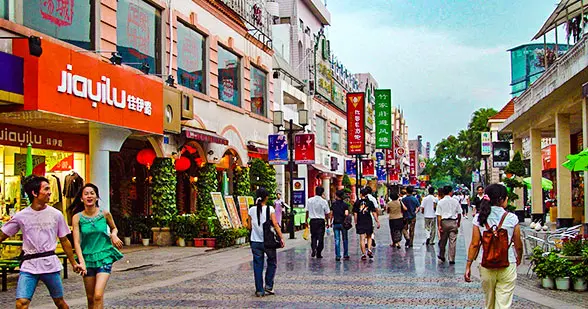 What to Buy
: The sanhua alcohol, fermented bean curd and chili sauce are considered to be the city's three treasures, and are top choices with visitors. Products made from sweet-scented osmanthus are also recommended since the name of the city literally means forests of osmanthus. Osamnthus tea, sugar and wine will bring you sweet memories of this city.

Where to Buy
: Here lists department stores for daily articles and local specialties as well as shops for souvenirs, jewelry, panitings and calligraphy works.

Nightlife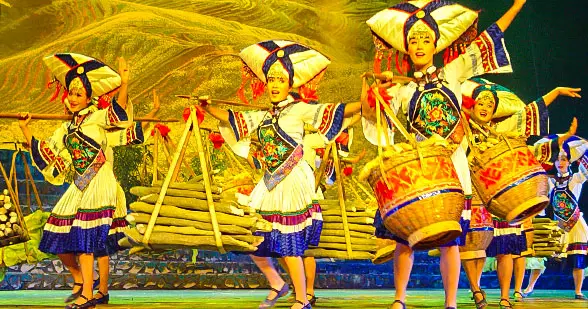 Local nightlife is as attractive as its natural beauty. From modern nightclubs, romantic night cruise to Li River Folk Customs Center, travelers can enjoy or relax themselves thoroughly.

Recommended Ethnic Shows: Impression - Liu Sanjie (Yangshuo), The Beauty of Guishan (Guishan Hotel)...

Popular Nightclubs: Guilin Plaza Hotel Karaoke Bar, Bravo Hotel Reed Flute Cowboy Bar, Bravo Hotel VIP Nightclub...

Travel Tips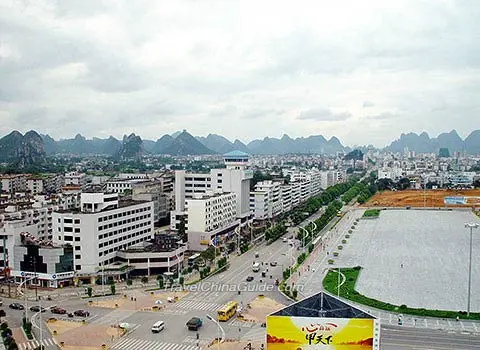 Area: 27,809 square kilometers (10,737 square miles)
Population: 4,951,100
Ethnic Minorities: Han and over ten minorities of Zhuang, Yao, Dong, Miao, Hui, Mulao, Maonan
Area Code
Post Code
Post Office
Useful Phone Numbers
Banks
Money Exchange
Hospitals
Churches
Universities