Top 8 China Train Travel Tips You Should Know
The China train travel tips are listed to help you have a smooth China train trip, including how to choose a suitable train and seat class, when to buy a ticket, what to bring for a China train travel and other useful guide on food and toilet issues.
High speed trains or bullet trains are fast, comfortable and modern and they are mostly cheaper than flights.

Traditional style overnight trains departing in the evening and arriving in next morning are also good choices, because they save the daytime and one-night accommodation cost. Remember to book a sleeper for a good rest. The middle bunk of a hard sleeper and the upper bunk of a soft sleeper are recommended, as the lower bunk are always used as seats by other passengers in day and the space between the upper bunk and the ceiling is too small.

See more:
Hard Sleeper vs. Soft Sleeper
2
Avoid train travel in China during holidays.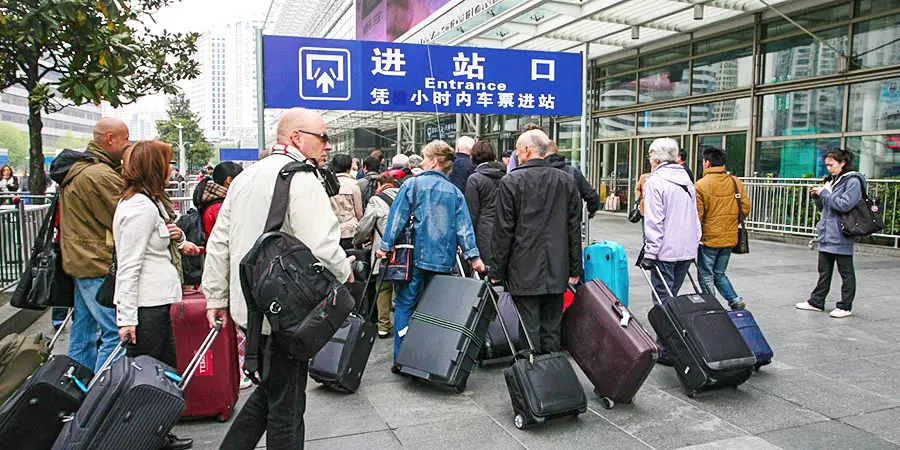 During Chinese holidays, especially Chinese New Year and National Day holiday, the China rail system always serves more passengers who are traveling or going home from working places or universities. Long queues in ticket offices, waiting halls, even the washing rooms inside the railway stations are common during these peak travel periods.

See more: Train Travel in China during Holidays

3
Book the ticket once your travel is planned.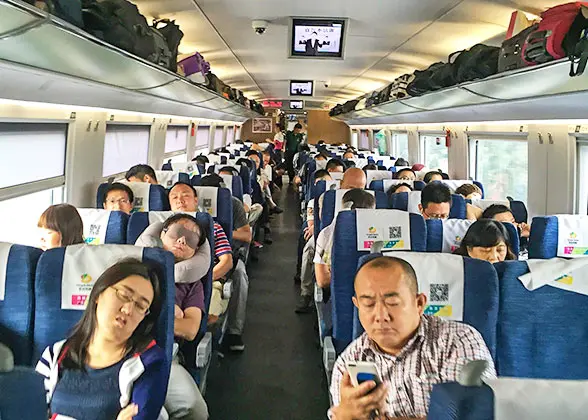 China train tickets can be sold out within minutes of becoming available, especially for hot routes and during peak travel seasons. The tickets are put on sale 15 days prior to departure. The prices in general do not fluctuate.

TravelChinaGuide accepts your orders in spite of the pre-sale period. Just make the order and we will handle the rest for you.

See more:
How to Buy China Train Tickets
4
Reach the departure station at least an hour earlier.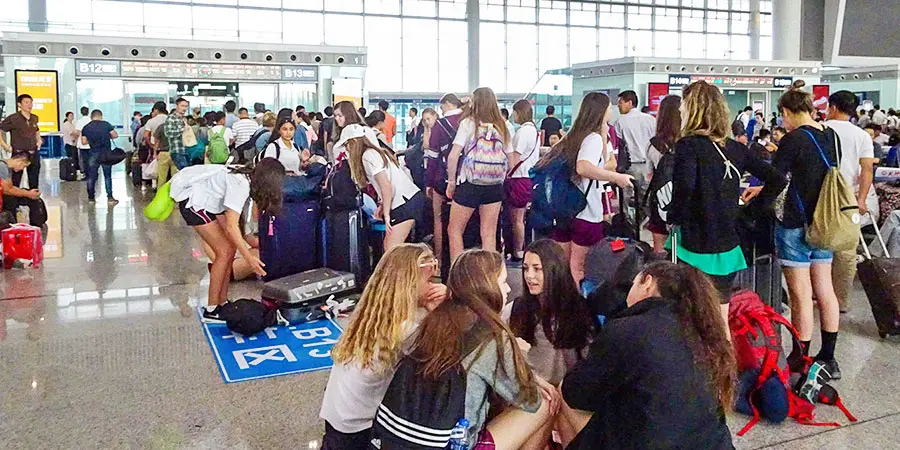 If it is a holiday, make it at least 1.5 hours earlier. Boarding usually starts 30 minutes before departure at origin stations and 15 minutes at intermediate stations. One should be prepared for the queues at the entrance for ID-ticket and security check, and also leave some time to find the right waiting hall and boarding gate inside the station.

See more: How to Take the Train in China
5
Bring onboard some food.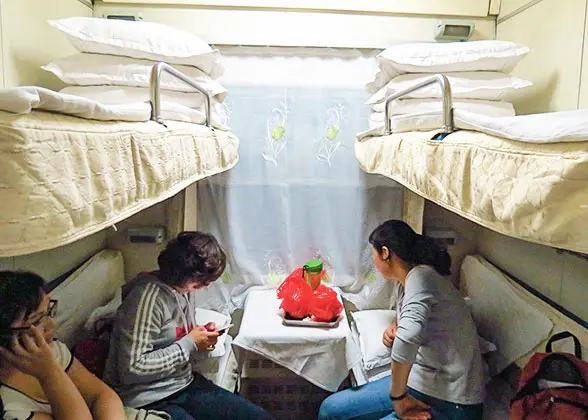 There are dining carts and dining carriages selling food, snacks, fruits and various drinkings, but the price is usually marked higher than outside.

See more: Food on China Trains
6
Bring some bottled water or a cup.
The tap water is undrinkable, but there are water boilers where passengers can fetch hot drinkable water. Disposable cups are provided on high speed trains, but not on normal ones. So a cup is necessary when traveling by train in China.

7
Better pack a scroll of toilet paper.
Toilets are at two ends of each carriage. Toilets on high speed trains are usually western style. Toilet paper and hand cleaner are provided, but they can be used up soon after setting off. It is advisable to bring some of your own. The ones on an ordinary train are mostly squat type and toilet paper and hand lotion are not provided at all.

If traveling overnight by normal trains for a long-distance journey, washing supplies like a towel and tooth brush, and your own entertainment like a book or a movie are also recommended on your packing list.

See more: Facilities on China Trains

8
Recharge the cellphone beforehand or take a portable power bank if by normal train.
There are only a few electricity charging sockets on traditional style trains. A portable power bank will help you keep in touch along the way and you can kill time by watching a movie or listening to music.


Further Reading:

China Train Travel - A Beginner's Guide


8 Facts on China Train Travel



Adventures by Rail:


8 Days Beijing - Xi'an - Shanghai


1 Day Xi'an - Luoyang Rail Tour
- Last updated on May. 30, 2023 by Catherine He -