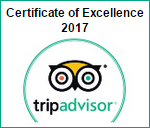 TravelChinaGuide is ready to serve you as an expert on China train tickets booking and guided tours. See
China Train Tour Reviews
from thousands of our customers.
Why Choose Us
Instant Confirmation
Delivery to Your Hotel
Reschedule for Free
24/7 Dedicated Service
Best Available Seats for Family & Friends
Quick Guide on Train Travel in China
China train system boasts over 124,000 km (77,000 mi) long railway, including the world's largest high speed train network connecting more than 500 cities across the country, and the highest speed can reach 350 km/h (217 mph). To plan a budget, convenient and safe travel, China train is your best choice. Start to search the timetable and book your tickets now!
Best China Train Travel Routes:
What's On
2018 Spring Festival Travel Rush Kicked off on February 1st
The 2018 Spring Festival Travel Rush, also known as "Chunyun", has begun since February 1st, 2018. According to China Railway Corporation, 8.14 million trips were made by railway on the first day, setting a new record. It's expected the number in the following days will be higher, especially around February 16, the lunar New Year's Day. Temporary trains, including overnight high speed sleepers, will be put into use for passengers' convenience.
During the days of Spring Travel Rush, namely, from February 1 to March 12 this year, passenger traffic is huge in nearly all railway stations. It requires more time for picking up tickets, security check, and entering the station. Therefore, please collect your ticket in advance and arrive at the railway station at least two hours before.
Chongqing - Guiyang High Speed Railway to Operate since January 25, 2018
Chongqing - Guiyang High Speed Railway, currently under test run, is expected to operate since January 25, 2018. Tickets are available since January 19, 2018.
Once opened, the railway will shorten the journey between Chongqing and Guiyang to 2 hours only and Chengdu and Guiyang to 3.5 hours. A second class seat costs CNY 129 between Chongqing and Guiyang; and CNY 275 between Chengdu and Guiyang.
Altogether 38 pairs of high speed trains will run along this way, including those between Guiyang North and Xian North, Guiyang North and Chengdu East, Guiyang North and Chongqing West, and Chengdu East and Kunming South.
As the railway starts from Chongqing West Railway Station to Guiyang North Railway Station, the newly-built Chongqing West Railway Station will be put into service on the open date.
Read More