TravelChinaGuide is ready to serve you as an expert on train tickets booking and guided tours. See
China Train Tour Reviews
from thousands of our customers.

Lowest service fee
One-to-one expert service
No change fees
99% obtaining tickets
100% refund if tickets are unavailable
Quick Guide on Train Travel in China
Major High-Speed Rail Lines: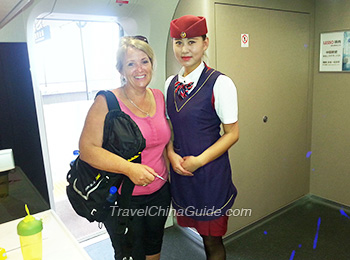 Schedule of Major Chinese Cities:
What's On
About 300 Pairs of Trains Stop Running in Southeast China due to Typhoon Nepartak
From July 8th to 10th, 2016, about 300 pairs of trains will stop running in southeast China due to the landing of typhoon Nepartak. The affected rail lines include Wenzhou-Fuzhou Line, Fuzhou-Xiamen Line, Xiangtang-Putian Line and Hefei-Fuzhou High Speed Line and the affected stations include Fuzhou, Xiamen, Hefei, Shanghai, Guangzhou, Shenzhen, Hangzhou, and Nanjing.

To ensure a smooth trip, please search for the real-time schedule by the tool of our website. For those who have bought the tickets of the affected trips, they can refund at most 5 days after the day of travel, and no service fee will be charged.
China Railway Embraces Summer Travel Rush
The annual peak season for summer travel in China, starts from July to the end of August because of students' summer vacation, lasting for 62 days. This year, according to China Railway Corporation, over 560 million train passengers will be conveyed during the period, 55.5 million more than the same period of last year. The average daily passenger number will amount to 9.03 million, an increase of 11% over 2015. The busiest days will be at the beginning of July and the end of August.
So far, some temporary rail routes have already been announced to open soon, including some heading for Shanghai to facilitate tourists for Shanghai Disneyland. Below is a list of some:
Beijing-Shanghai: K4605/6
Zhengzhou-Shanghai: K4540/37, K4538/9, D4668/5, D4666/7
Xian-Shanghai: K4188/5, K4186/7
Urumqi South-Shanghai: 3190/87, 3188/9
TCG kindly reminds passengers to book a ticket in advance to avoid the risk of being unable to buy a ticket on spot. In addition, please arrive at the station about two hours before departure.
Read More