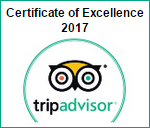 TravelChinaGuide is ready to serve you as an expert on China train tickets booking and guided tours. See
China Train Tour Reviews
from thousands of our customers.
Why Choose Us
Instant Confirmation
Delivery to Your Hotel
Reschedule for Free
24/7 Dedicated Service
Best Available Seats for Family & Friends
Quick Guide on Train Travel in China
China train system boasts over 124,000 km (77,000 mi) long railway, including the world's largest high speed train network connecting more than 500 cities across the country, and the highest speed can reach 350 km/h (217 mph). To plan a budget, convenient and safe travel, China train is your best choice. Start to search the timetable and book your tickets now!
Best China Train Travel Routes:
What's On
Xinjiang Will Operate Five Pairs of Tourist Trains
Xinjiang Railway Bureau is planning to operate five pairs of tourist trains as of April 10, 2018, covering almost the whole of Xinjiang.
They are respectively: K992/89/92 and K991/90/91 between Urumqi and Dunhuang; Y951, Y956/7, and Y954 in north Xinjiang on the clockwise loop line from Urumqi to Beitun City to Khorgos and back to Urumqi; Y953, Y958/5, and Y952 in the anticlockwise direction; and Y962/3 and Y964/1 between Urumqi and Kashgar in south Xinjiang.
Tickets for Qingming Festival Available since March 7, 2018
After the Chinese New Year, the holiday for 2018 Qingming Festival is drawing near, which falls on April 5 to 7. With the presale-period of 30 days, passengers planning to have a spring outing during this holiday can book train tickets since March 7, 2018. For the return trip on April 7, tickets are available since March 9. As this is the first public holiday after the Chinese New Year and the weather is usually fine, it can be predicted that many will go on a trip, so booking in advance is necessary. TCG accepts your booking no matter how far in advance it is.


Read More