Customer Reviews
Private Itineraries

TravelChinaGuide is awarded Certificate of Excellence 2018 by Tripadvisor, based on thousands of authentic
China Tour Reviews
from our valued guests.
China Tour Reviews
When sharing the guest reviews, we take a different way from other China tour companies. We provide real email addresses of our guests in the reviews with their permission. You can also read thousands of authentic reviews on Tripadvisor and other travel platforms written by our insightful real guests. We are certain that you will love our service, but don't take our word for it. You can feel free to contact our guests for their China tour reviews about their travel experiences with us.
Customer Videos
Customer Gallery
Updated: May 02,2019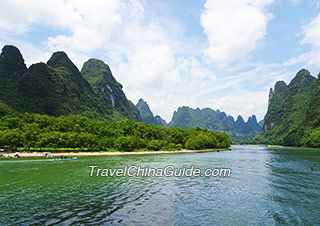 Clients: Nathan Dwyer
Country: Australia
The trip was great and enjoyed by us all. Both guides, Selina in Beijing and Carol in Xian, were excellent as they did allow us the time to get our kids sorted, our fellow travelers also were very understanding. They were very knowledgeable and added to our experience in a priceless fashion.
Carol on the last day was great helping us to get to a local market after the tour had officially finished and then getting us to the airport. She went out of her way and we understand she did not have to. Her extra effort was most appreciated.
It was great to meet Kelley, and thank her also for making the effort to come and meet us all. Everything was beyond what I had dreamed it would be.
Traveler Overview
5.0

Based on 3,842 traveler reviews
zeroech0

Chesterfield, United Kingdom

May 19, 2019

Jacky and Kelly made our trip effortless

This was my second time booking with Travel China Guide, the first was a 5 day custom itinerary of Beijing. This time we wanted to skip Beijing and do the rest of the main highlights of China, HK and Macau. Kelly did a great job of helping me meet my budget but taking care of the difficult parts like booking some Chinese only hotels and the train tickets. We just got back and everything went perfectly, all transfer times were exactly right, all hotels were fine and all our guides were excellent....

Full Text

This was my second time booking with Travel China Guide, the first was a 5 day custom itinerary of Beijing. This time we wanted to skip Beijing and do the rest of the main highlights of China, HK and Macau. Kelly did a great job of helping me meet my budget but taking care of the difficult parts like booking some Chinese only hotels and the train tickets. We just got back and everything went perfectly, all transfer times were exactly right, all hotels were fine and all our guides were excellent. Kelly made herself available to us should we have had any concerns but everything went so well that we didn't need to contact her at all. Which I honestly thought we would we need to do at least once with such a complex itinerary.

In Xi'an Jacky was extremely knowledgeable, gave us the right time per place based on asking us what we wanted out of each experience (we wanted more wall time and less museum time for example) and helped us pick out a lunch that suited our tastes.

We had a total of 7 guides throughout our trip and he was one of our favourites.

Thank you Jacky for making our trip to Xi'an so pleasurable, it was great to meet you and if I am ever back in Xi'an (1 day was enough but I'd recommend to others to do if you can fit it into your trip), I would definitely request for you to be our guide again.

Collapse

CBDE451484

May 17, 2019

TRAVEL CHINA GUIDE / Linda

We are two couples from Ecuador, visiting China for pleasure and business. We absolutely fell in love with China and mainly it was because of Linda our guide in Beijing (our entry airport to China), who waited for us at the airport and made contact with us even before we arrived to the country. She was so kind, and so great. She also did the queue with us to check us in for our next flight. Larry, Lola and Lilly, our guides in Dunhuang, Xian,and Wilin , were also great, and their company was very ...

Full Text

We are two couples from Ecuador, visiting China for pleasure and business. We absolutely fell in love with China and mainly it was because of Linda our guide in Beijing (our entry airport to China), who waited for us at the airport and made contact with us even before we arrived to the country. She was so kind, and so great. She also did the queue with us to check us in for our next flight. Larry, Lola and Lilly, our guides in Dunhuang, Xian,and Wilin , were also great, and their company was very enjoyable. Our drivers were also very nice and the cars were impeccably clean. We were offered water all the time. I truly believe TRAVEL CHINA is the best contact to travel through China, I mean it. All the guides knew what they were supposed to know about culture, history, facts, etc.

Our guides took care of all the ticket purchasing and made sure we were satisfied with our hotels.

If ever I can go back to China, I will sure book with TRAVEL CHINA !

Collapse

E S

May 9, 2019

12 Day Personal Tour of China

We live in the UK and? selected TravelChinaGuide (TCG) from four tour operators, two in the UK and two Chinese based companies. We have not regretted this choice. We spent several months putting together a 12 day private tour of China,? our assigned TCG Tour Specialist was Lexi Yang who we found to be knowledgeable, responsive and an expert in what she does. Our flight into China was to Beijing and it was reassuring to see our Tour Guide for Beijing, Vicky with our? name card waiting for us along ...

Full Text

We live in the UK and? selected TravelChinaGuide (TCG) from four tour operators, two in the UK and two Chinese based companies. We have not regretted this choice. We spent several months putting together a 12 day private tour of China,? our assigned TCG Tour Specialist was Lexi Yang who we found to be knowledgeable, responsive and an expert in what she does. Our flight into China was to Beijing and it was reassuring to see our Tour Guide for Beijing, Vicky with our? name card waiting for us along with our driver Mr Jang, between them they were excellent in getting us to each of our location in good time. We found Vicky had a excellent knowledge of the history and facts? of each of the sites we visited and nothing was ever too much effort for her, staying long into the evening to ensure we were safe and knew how to get back to our hotel, by subway which was straight forward sufficient signs in English. The tour we signed up for were Summer Palace Tiananmen Square, Forbidden City & The Great Wall of China ( Mutianyu section) which we found not to be very busy on a Wednesday, using a cable car and starting? from? watchtower 14 ending at 20.? Again at these sites Vicky with her local knowledge knew the best time to arrive and leave each before they got busy... Thankyou Vicky for looking after us for two days ... Next city on our itinerary is Xi'an.

Collapse

Joan T

Cumming, Georgia

April 28, 2019

MARVELOUS PRIVATE 14- DAY TOUR

GREAT AGENCY!!!.. Their guides are professional and attuned to your needs. I have balance issues because of back and hip surgeries so visiting China I thought would be a taunting task because of required long walking distances and many up and down steps without railings as well as crowds of people. However, their efforts made this a fantastic trip for my husband and I. The transfer from city to city was "seamless". A guide to meet us or redcap to carry our bags was always waiting on the ...

Full Text

GREAT AGENCY!!!.. Their guides are professional and attuned to your needs. I have balance issues because of back and hip surgeries so visiting China I thought would be a taunting task because of required long walking distances and many up and down steps without railings as well as crowds of people. However, their efforts made this a fantastic trip for my husband and I. The transfer from city to city was "seamless". A guide to meet us or redcap to carry our bags was always waiting on the train platform right outside our window (being sent our car and seat nos.) Without asking they changed cars from vans to sedans making access easier for me. The guides always checked bathroom facilities to make sure they were clean with "modern western toilets" which was greatly appreciated. Abbey who was the company agent helping us plan for this trip always made our requested itinerary changes and answered our questions promptly. And we were pleasantly surprised to meet her in Xian.

Beijing: CHRISTY our guide here was FANTASTIC.!!! 1 had planned to use my walker but Christy astutely recommended that we hire a professional wheelchair pusher ($45) for Tanannmen Square and the Forbidden City...a very good move. She always recommended the right places to take pictures. Knowing that I had no plans to climb the Great Wall, she chose an area where I could sit and admire the wall while my 79yr old healthy husband climbed as much as he desired. Since this was our first time using the train system, we were very anxious since it was all new to us. Christy made sure we had a guide and redcap to get us and our bags on the train. She did everything possible to make sure we had a successful visit to Beijing.

Xian- TINA was our excellent guide for Xian. Since there was an extremely long walk from the entry gate to the Terracotta Warriors and Horses Museum, she pushed the wheelchair all the way even though my husband offered to push. The lunch in the family home was very very enjoyable.

Chengdu-TONY was our guide here. There were many hills and steps at the Chengdu Research Base of Giant Panda Breeding.. He met us very early so he could make sure to get a wheelchair. He really went "above and beyond" navigating this center.

Next we went to Chongqing to get our 3 day Yangtze river cruise. I was concerned about embarking and disembarking from the ship since I had heard how difficult it was. However thanks to the agency's coordination the ship's crew was immediately there to assist me and it was not a problem.

ShanghaI - JENNIFER was our guide here. I was able to solely use my walker here and very much enjoyed walking around here. We were surprised that there were no outside seats on the river cruise, so we decided to just stay in the back and take pictures of the fantastic buildings. Our farewell luncheon was wonderful.

DEFINITELY TRAVELCHINAGUIDE SHOLD BE THE AGENCY FOR YOUR CHINA TOUR

Collapse

Nora H

Westlake Village, California

April 24, 2019

Experience of a Lifetime

After exploring several China tour groups, I chose Travel China Guide for the March, 2019 trip to China for my son and myself, and I couldn't be more pleased with my choice. From the beginning planning stage, Wendy answered my numerous questions promptly and completely. The tour itself was a wonderful, positive experience. The hotels were first rate, well deserving of their four and five star ratings. In fact, I would give them all five stars, well located, spacious, clean, and serving copious ...

Full Text

After exploring several China tour groups, I chose Travel China Guide for the March, 2019 trip to China for my son and myself, and I couldn't be more pleased with my choice. From the beginning planning stage, Wendy answered my numerous questions promptly and completely. The tour itself was a wonderful, positive experience. The hotels were first rate, well deserving of their four and five star ratings. In fact, I would give them all five stars, well located, spacious, clean, and serving copious breakfast buffets. The provided meals were all excellent, at well rated restaurants, with a great assortment of dishes.Our tour guides were all knowledgeable and accommodating. Travel China Guide earned a five-star plus rating from us in the way they accommodated us when there was a delay on the arrival from the Yangtze River cruise which caused us to miss our flight to Shanghai. Although the delay was in no way their fault, they willingly made alternate plans for us which turned out even better than the original itinerary.When friends ask, I unhesitatingly recommend Travel China Guide as a company that follows through to ensure that their clients have an excellent experience of China.

Collapse
Traveler Overview





Based on 284 traveler reviews
Roberto Salinas

May 21, 2019

Highly Recommended!

We have traveled with Travel China Guide three times. We have been to China, India, Buthan, Thailand, Cambodia and Vietnam; and been on cars, domestic flights and cruises arranged by this company. We all members of the family agree in how wonderful, relaxing and easy these trips were. First of all our host, Selina Wu, was excellent to help us planning our trips in detail, giving the best suggestions and getting the best choices for us. During our trips we had no worries, no hurries. Everything ...

Full Text

We have traveled with Travel China Guide three times. We have been to China, India, Buthan, Thailand, Cambodia and Vietnam; and been on cars, domestic flights and cruises arranged by this company. We all members of the family agree in how wonderful, relaxing and easy these trips were. First of all our host, Selina Wu, was excellent to help us planning our trips in detail, giving the best suggestions and getting the best choices for us. During our trips we had no worries, no hurries. Everything was done on time, no delays. Our vehicles were clean and our drivers reliable and safe-driving. All of our guides have been really friendly, supportive and very well informed. We learned a lot. Always helpful and ready. From the first time we decided to keep on traveling with Travel China Guide. Highly recommended for those who really enjoy their trips and learn a lot about the places they visit.

Collapse

Andrea Etheridge Skweres

May 21, 2019

Big family private tour

We were fortunate to travel with Travel China Guide Tours this past March (2019). This is an amazing tour company and I highly recommend it to my family and friends. I worked with Wendy Lee for months preparing the perfect trip and she was absolutely incredible in terms of doing all kinds of extra planning and savings ideas for our family. We are a family of 9 (2 adults, 7 kids ages 2-15) and 2 grandparents. We spent 14 days on a private tour through Beijing, Xian, Suzhou & Shanghai. We were ...

Full Text

We were fortunate to travel with Travel China Guide Tours this past March (2019). This is an amazing tour company and I highly recommend it to my family and friends. I worked with Wendy Lee for months preparing the perfect trip and she was absolutely incredible in terms of doing all kinds of extra planning and savings ideas for our family. We are a family of 9 (2 adults, 7 kids ages 2-15) and 2 grandparents. We spent 14 days on a private tour through Beijing, Xian, Suzhou & Shanghai. We were able to see so many beautiful sights in Beijing. The Great Wall of China, Summer Palace, Tienanmen Square, Forbidden City, Hutongs, etc. Our hotels were perfecting placed in each city. They provided delicious breakfasts and our guides were simply amazing! We had 3 different guides that were all warm, treated us like family, and went above and beyond what we expected. Travel China Guide Tours truly gave us the BEST China experience that we could have had. We are so excited to return to China and travel again with Travel China Guide Tours. Thank you for a fantastic trip!

Collapse

Amogh Vardhan Kashi

May 21, 2019

Amazing custom made Shanghai-Beijing trip

I am from India and had to attend a technical conference in China. I was clueless of how to get my trip organized since I wanted it to be tailored to my needs incorporating my schedule.

I came across TravelChinaGuide as the first link on Google search (proves the popularity..). With a string of e-mails with Cindi Ji, she made my trip so easy. From the booking of bullet train tickets, to making a custom itenary for me, she has been there throughout. Believe it or not, I visited Shanghai and Beijing ...

Full Text

I am from India and had to attend a technical conference in China. I was clueless of how to get my trip organized since I wanted it to be tailored to my needs incorporating my schedule.

I came across TravelChinaGuide as the first link on Google search (proves the popularity..). With a string of e-mails with Cindi Ji, she made my trip so easy. From the booking of bullet train tickets, to making a custom itenary for me, she has been there throughout. Believe it or not, I visited Shanghai and Beijing in just 2 days. Thanks to the amazing planning of Cindi Ji.

They had arranged comfortable cars, amazing drivers and very experienced tour guides. One of the guides also became my Facebook friends. The interactions with the guides brought out the Chinese culture. I got to know so many similarities between Indians and Chinese.

Without any doubts, go with TavelChinaGuide. I promise you of an amazing experience.

Collapse

Ianai Jales

May 05, 2019

Wonderful days in China

I discovered the Travel China Guide Tours on internet and I started exchanging emails about our itinerary with Kelly. She was very attentive and helpful. In a few days she finished our itinerary exactly as I hoped for.

The payment was easy.

I booked one guide for our days in Shanghai and another one for our day in Hangzhou.

The guide in Shanghai, Mary, was waiting for us at the airport. She was perfect, she helped us in everything that we needed. She is patient, attentive and very kind.

...

Full Text

I discovered the Travel China Guide Tours on internet and I started exchanging emails about our itinerary with Kelly. She was very attentive and helpful. In a few days she finished our itinerary exactly as I hoped for.

The payment was easy.

I booked one guide for our days in Shanghai and another one for our day in Hangzhou.

The guide in Shanghai, Mary, was waiting for us at the airport. She was perfect, she helped us in everything that we needed. She is patient, attentive and very kind.

In Hangzhou, our guide was Derek. He made our day there the best experience. We loved the city.

So, if you intend to go to China, you should book the Travel China Guide Tours services. They make your trip very easy. I recommend for sure.

Collapse

Karen

Apr 13, 2019

Fantastic company - great trip

Had an absolutely fantastic trip to China (Beijing, Shanghai and Xian) and can't fault this company. Everything was organised perfectly, food was great, transfers (coach and plane) went smoothly and the rest of our tour companions were wonderful. The three tour guides we had were amazing and spoke superb English. Their knowledge really added to the experience.

I can't recommend this company highly enough and we hope we're in a position to do another trip with them in the not too distant future....

Full Text

Had an absolutely fantastic trip to China (Beijing, Shanghai and Xian) and can't fault this company. Everything was organised perfectly, food was great, transfers (coach and plane) went smoothly and the rest of our tour companions were wonderful. The three tour guides we had were amazing and spoke superb English. Their knowledge really added to the experience.

I can't recommend this company highly enough and we hope we're in a position to do another trip with them in the not too distant future.

Don't hesitate - go for it. You won't be disappointed.

Collapse
Traveler Overview





Based on 82 traveler reviews
Kathy M

Feb 15, 2019

Perfect tour to see the best of China

They were amazing, a truly memorable trip all went to plan with no additional costs. My 8 day China trip was very organised with no problems, we were kept busy sight seeing every day, we stayed in the best hotels, ate the best Chinese food our guide Candy was amazing and very helpful and went beyond her job. Thoroughly recommend Travel China for all your travel. Would love to do another tour with them.

Amanda

Feb 12, 2019

Exceptional trip run by exceptional people

We booked a small group tour from Beijing to Xian then Chengdu to Shanghai, and Travel China Guide Tours also arranged extra flights for us to go on to Guangzhou afterwards by ourselves. Everything about the trip was professional and beautifully organised, from our first enquiries by email to the trip itself. We travelled by internal planes and train. The guides in each city were great, the hotels were lovely and all of the meals that were part of the package were exquisite and plentiful and in ...

Full Text

We booked a small group tour from Beijing to Xian then Chengdu to Shanghai, and Travel China Guide Tours also arranged extra flights for us to go on to Guangzhou afterwards by ourselves. Everything about the trip was professional and beautifully organised, from our first enquiries by email to the trip itself. We travelled by internal planes and train. The guides in each city were great, the hotels were lovely and all of the meals that were part of the package were exquisite and plentiful and in wonderful restaurants (unlike other trips that friends of ours have done through companies based in the UK). A fantastic insight into Chinese culture. We cannot recommend this company highly enough and would love to travel with them again to other areas of China. It far exceeded our expectations.

Collapse

Greg

Mar 08, 2019

Great 14 day China trip including Tibet with TCG

I can highly recommend TCG. The trip was exactly as advertised and certainly met or expectations. I booked the trip online and our consultant Wendy was very helpful. All of our guides were very knowledgeable and spoke English well. The cost was reasonable and we did not encounter any unexpected fees.

Denis

Jan 03, 2019

Travel China Guide, great experience

We used the services of TCG twice. One time in 2004 to vist China. And again in 2018 to visit Vietnam. It is a very relliable company. The guides, drivers, hotels, airplanes and visits were excellent. You can choose their package or build your own, which we did. Great service. Especially with Wendy Lee. I will do business again with TCG in the future. Maybe to visit Myanmar.

Sailbikeski

Plano

Oct 25, 2018

Well organized, friendly and well informed AND flexible

We had a great experience with Travel China Guide when we visited Beijing and surroundings, during an extended trip to see our son who was studying in Shanghai. In addition to a very pleasant experience during the trip, with a very fun and well informed driver and guide, we also were so impressed by the pre-trip support, clarity of information and genuine effort to understand what we were seeking from our travels. I recommend this organization without reservations and will use them again in the ...

Full Text

We had a great experience with Travel China Guide when we visited Beijing and surroundings, during an extended trip to see our son who was studying in Shanghai. In addition to a very pleasant experience during the trip, with a very fun and well informed driver and guide, we also were so impressed by the pre-trip support, clarity of information and genuine effort to understand what we were seeking from our travels. I recommend this organization without reservations and will use them again in the future.

Collapse