Private Itineraries
Why Choose Us ?

TravelChinaGuide is awarded Certificate of Excellence 2018 by Tripadvisor, based on thousands of authentic
China Tour Reviews
from our valued guests.
China Tour Reviews
When sharing the guest reviews, we take a different way from other China tour companies. We provide real email addresses of our guests in the reviews with their permission. You can also read thousands of authentic reviews on Tripadvisor and other travel platforms written by our insightful real guests. We are certain that you will love our service, but don't take our word for it. You can feel free to contact our guests for their China tour reviews about their travel experiences with us.
Customers Gallery
Customers Videos
02:25

A Tour Review from Ms. Paula Jean Mumby & Ms. Jennifer Mary Saunders

03:21

A Tour Review from Ms. Christine Anne Cooper & Mr. Trevor Colin Cooper

07:46

Ms. Stephanie Mundeling & Mr. Amos Gabriel Moffatt's Review on Their 3 Days' Xian Tour
See more videos
Updated: Nov 26,2018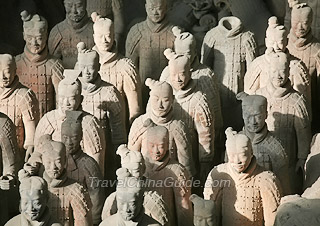 Clients: David L (3 travelers)
Country: UK
Email:
Itinerary: 9 Days Small Group Tour of Beijing - Xian - Shanghai - Suzhou - Shanghai
Hi Lydia,

We arrived home safely after our time in China and Hong Kong! It was so lovely to meet the person I'd been exchanging emails with for months!

I must say you look younger than your photo. I was hoping to catch you to say 'Thank You' face to face. We were unaware that you had left the apartment. We really appreciate your valued help in every way from the very beginning right up to the weeks prior to our visit.

I am typing up some draft notes so we won't forget our wonderful memories of our visit and will complete the Evaluation as soon as possible.

Best wishes for the future to you and TCG.
Many thanks,
David
Traveler Overview
5.0

Based on 3,292 traveler reviews
DeborahG2235

November 24, 2018

16 Day Small Group Tour - Awesome Tour and Excellent Company

We did the 16 Days Small Group Tour to Beijing - Xi'an - Guilin - Chengdu - Chongqing - Yangtze River Cruise - Yichang - Shanghai. It was amazingly planned and the guides were super helpful! We enjoyed every minute we spent in China and would not hesitate to again.

We especially enjoyed Beijing with Linda, Guilin with Effie (Ping), Chengdu with Tracey and Shanghai with Chris. Shanghai was amazing with Chris who took us to his favorite places in Shanghai including a bubble tea shop, ...

Full Text

We did the 16 Days Small Group Tour to Beijing - Xi'an - Guilin - Chengdu - Chongqing - Yangtze River Cruise - Yichang - Shanghai. It was amazingly planned and the guides were super helpful! We enjoyed every minute we spent in China and would not hesitate to again.

We especially enjoyed Beijing with Linda, Guilin with Effie (Ping), Chengdu with Tracey and Shanghai with Chris. Shanghai was amazing with Chris who took us to his favorite places in Shanghai including a bubble tea shop, markets and his favorite hot pot :-) He was also brave enough to try a spicy hot pot eating contest with us - very commendable :-D

All in all we would not hesitate to travel with Travel China Guide again or recommend the company to travelers.

Collapse

hjbergman

Alexandria, Virginia

November 16, 2018

Perfect tour of Xi'an!

This was my second tour in China organized by Travel China Guide. They provide excellent service - identifying wonderful guides and lodging, and organizing the logistics of travel. I will write more about the full tour in a separate posting.

We arrived in Xi'an from Beijing and were met at the airport by Susan, our guide. She is a wonderful guide and traveling companion - friendly, helpful, knowledgeable. (And her English is excellent).

Naturally, we went to see the terra cotta ...

Full Text

This was my second tour in China organized by Travel China Guide. They provide excellent service - identifying wonderful guides and lodging, and organizing the logistics of travel. I will write more about the full tour in a separate posting.

We arrived in Xi'an from Beijing and were met at the airport by Susan, our guide. She is a wonderful guide and traveling companion - friendly, helpful, knowledgeable. (And her English is excellent).

Naturally, we went to see the terra cotta soldiers, the reason most tourists go to Xi'an. Susan provided a very helpful summary of the origin of the soldiers and how they were found and interesting information about the displays.

Beyond the soldiers, Susan helped us see some of the normal life in Xi'an. She clearly loves her city, and she shares her enthusiasm.

A highlight for us was a home cooked lunch at a private home. We were treated as honored guests and had the opportunity to learn from our hostess about her family and life in Xi'an. (An extra bonus was that Linda Jing, who organized our tour, dropped by to say hello. It was great to meet her in person after communicating by email.)

The next day, we took a walk in the city. We climbed on the ancient city wall, of course. But we then wandered through a lovely park where people were enjoying their time - line dancing (very popular in China), playing ping pong, listening to traditional musicians.

We noticed dancers and singers performing for the opening of a new pharmacy. After watching them, we went in and Susan described the health care products available (in many ways, a pharmacy like our own in the US).

We had a great time in Xi'an, seeing the tourist attractions and experiencing a little of the life in the city.

Collapse

Joanne G

November 13, 2018

Travel China Guide -Beijing and beyond.

After having our travel arrangements cancelled by another company with very short notice (3 weeks before departure), we were lucky to find TravelChinaGuide. We had an unforgettable experience in China and from the moment we contacted Selena all our arrangements were taken care of with enthusiasm and professionalism. We were kept informed of any changes at all times. We traveled with a lovely bunch of 13 other people for some of our journey before ending up with just 4 of us. The others being on ...

Full Text

After having our travel arrangements cancelled by another company with very short notice (3 weeks before departure), we were lucky to find TravelChinaGuide. We had an unforgettable experience in China and from the moment we contacted Selena all our arrangements were taken care of with enthusiasm and professionalism. We were kept informed of any changes at all times. We traveled with a lovely bunch of 13 other people for some of our journey before ending up with just 4 of us. The others being on different itineraries. Our guides in each place we visited were very knowledgeable, helpful and fun. Linda in Beijing was our first guide and helped us feel relaxed and cared for. She always made sure she had everyone 'in her family' before moving on to the next stop. Apart from the hotel (Great Wall...previously Sheraton) in Beijing, the rest were very good, comfortable and well situated. We saw so many amazing sights I spent my days saying 'Wow'. Guilin was my favourite and the cruise on the Yangtze very special. I would definitely recommend this company to anyone who wants a tour where you feel safe and everything is taken care of without feeling too rushed. China is a must to visit!

Collapse

kerynlacava

Perth, Australia

November 11, 2018

Guide Linda -TRAVEL CHINA GUIDE - informative, fun loving and professional!

With so many organized tours advertised online for Beijing Great Wall, I was lucky to find Travel China Guide. I was mainly interested in the Great Wall and the Terracotta Warriors and to learn the history of China. TCG did not disappoint, I saw everything I signed up for and much much more. The tour was great value for money and extremely well organised. Especially I want to mention our tour guide Linda who is amazing! She is so well informed about the history of The Wall and Beijing there was ...

Full Text

With so many organized tours advertised online for Beijing Great Wall, I was lucky to find Travel China Guide. I was mainly interested in the Great Wall and the Terracotta Warriors and to learn the history of China. TCG did not disappoint, I saw everything I signed up for and much much more. The tour was great value for money and extremely well organised. Especially I want to mention our tour guide Linda who is amazing! She is so well informed about the history of The Wall and Beijing there was no question she could not provide an answer for. She is very responsible and helpful and shows a genuine care for the family she creates which is her tour group; I still smile when I think of Linda and how relaxing it was to be guided by her. I highly recommend this China Tour as it delivers everything that is detailed on the itinerary at a very high level of professionalism and eight days is just right if you are time poor but really want to see the main cultural highlights of China. The timing of each event was just perfect and if we wished to spend more time, Linda allowed us to do so. In eight days I saw so much and learned so much and met so many interesting people, especially when we were privileged to go into the homes of local people. From Airport pickup, accommodation, supplied meals to final goodbye was definitely value! Thank you Linda and China Tours, all the best for 2019.

Collapse

Melanie F

November 6, 2018

Highly Recommended for First Time Tourists

Let's be honest, this was my first time spending significant time outside of the U.S. Fortunately, my friend set up a tour through this company for both Beijing and Xi'an. They provided such a wonderful experience that I'm confident I will look into tours here on out for all new countries I will visit in the future. Not only were the tour guides, Cactus (Beijing) and Celine (Xi'an) super sweet and personable, they were fun to hang out with and really helped guide us as to the history of many of ...

Full Text

Let's be honest, this was my first time spending significant time outside of the U.S. Fortunately, my friend set up a tour through this company for both Beijing and Xi'an. They provided such a wonderful experience that I'm confident I will look into tours here on out for all new countries I will visit in the future. Not only were the tour guides, Cactus (Beijing) and Celine (Xi'an) super sweet and personable, they were fun to hang out with and really helped guide us as to the history of many of the locations (The Forbidden City, The Great Wall, The Terracotta Warriors, The Small Wild Good Pagoda, The Bell Tower, The Muslim Market) we visited and cultural aspects to pay attention to, and where to take the most memorable photographs along the way. I highly, highly recommend tour guides, especially if you're new to the area. Additionally, they were super helpful in preparing us for some of the culture shocks (e.g. below ground toilets) and guided us appropriately to safe food options. They really made our trip wonderful. Thank you Cactus and Celine! You girls rock!

Collapse
Traveler Overview





Based on 220 traveler reviews
Peter

15 hours ago

12 Day Private Tour with Travel China Guide

12 Day Private Tour with Travel China Guide

We have just returned from China after a private 12 day tour arranged with Travel China Guide. We discussed the itinerary with Travel China Guide and elected to visit Beijing, Chengdu and Xian to see all of the popular sites which were amazing.

We made our own way to and from China but China Travel China Guide made all the tour, hotel, internal flight arrangements and provided private transport and excellent drivers and guides - each guide ...

Full Text

12 Day Private Tour with Travel China Guide

We have just returned from China after a private 12 day tour arranged with Travel China Guide. We discussed the itinerary with Travel China Guide and elected to visit Beijing, Chengdu and Xian to see all of the popular sites which were amazing.

We made our own way to and from China but China Travel China Guide made all the tour, hotel, internal flight arrangements and provided private transport and excellent drivers and guides - each guide was extremely knowledgeable about their respective local cities and attractions and made themselves available out of hours should we have had any issues. To say they were helpful is an understatement - they, along with Travel China Guide ensured that we would have an amazing time in China. The complete experience with China Travel Guide from discussing the itinerary and making the booking through to completing the tours was outstanding. I cannot recommend them highly enough. Thank you Travel China Guide for providing an unforgettable experience

Collapse

Serafin Colmenares

4 hours ago

I commend this company for a very…

I commend this company for a very well-organized and excellent tour of Beijing, Xian and Shanghai. Abbey was very helpful from the very beginning, replying to my questions in a timely manner, and providing me tips for my first trip to China. The local guides were excellent, making sure that we are okay, and providing us with information about the places we visited. I consider the tour as the highlight of the various tours I have taken so far, with its beautiful scenery, historical significance,...

Full Text

I commend this company for a very well-organized and excellent tour of Beijing, Xian and Shanghai. Abbey was very helpful from the very beginning, replying to my questions in a timely manner, and providing me tips for my first trip to China. The local guides were excellent, making sure that we are okay, and providing us with information about the places we visited. I consider the tour as the highlight of the various tours I have taken so far, with its beautiful scenery, historical significance, and a glimpse or better understanding of life in China. I would definitely recommend this company - in fact, I have already talked to a number of people!

Collapse

Keara

Monday, October 15, 2018

I went on a tour of Beijing

I went on a tour of Beijing, Xi'an, Chengdu, and Shanghai with Travel China Guide Tours, and I had a really great trip! I was glad that I chose a guided tour as with my tour guide I was able to see all of the sites that I wanted to see in each city, as well as getting recommendations as to what I should do in my free time. The company also included hotels and some meals which was great as I had to spend less time planning my trip. The hotel options they chose were excellent, and the group meals ...

Full Text

I went on a tour of Beijing, Xi'an, Chengdu, and Shanghai with Travel China Guide Tours, and I had a really great trip! I was glad that I chose a guided tour as with my tour guide I was able to see all of the sites that I wanted to see in each city, as well as getting recommendations as to what I should do in my free time. The company also included hotels and some meals which was great as I had to spend less time planning my trip. The hotel options they chose were excellent, and the group meals were always fun.

Collapse

JEFF

Wednesday, September 26, 2018

Great Customer Service from China Travel Guide Tours

From start to stop Travel China Guide Tours, Abbey, and Jerry provide excellent service. Abbey was always available via email with any questions or modifications we needed to make for our tour in Beijing and Shanghai. Jerry and our driver were always on time and courteous. Jerry never rushed us and allowed us to explore at our own pace. He even recommended a few places for us to go to at night after our tours. Thank you to everyone at Travel China Guide Tours, Abbey, and Jerry for the great time ...

Full Text

From start to stop Travel China Guide Tours, Abbey, and Jerry provide excellent service. Abbey was always available via email with any questions or modifications we needed to make for our tour in Beijing and Shanghai. Jerry and our driver were always on time and courteous. Jerry never rushed us and allowed us to explore at our own pace. He even recommended a few places for us to go to at night after our tours. Thank you to everyone at Travel China Guide Tours, Abbey, and Jerry for the great time we had. We can't wait to return to China and use your services again

Collapse

Rod Doyle

Wednesday, September 19, 2018

Professional, customer-focused travel agency.

This is an extremely professional, customer-focused tour company. From the initial enquiry, to booking, and then travelling with them we could not have been more delighted. The tour guides were very personable and knowledgeable (particularly Sara, our first guide in Beijing).

We booked a small group tour, which ended up being just 5 people and we have all become firm friends (the Canadian couple recently visited us in Australia).

We are very impressed with China - clean, modern and ...

Full Text

This is an extremely professional, customer-focused tour company. From the initial enquiry, to booking, and then travelling with them we could not have been more delighted. The tour guides were very personable and knowledgeable (particularly Sara, our first guide in Beijing).

We booked a small group tour, which ended up being just 5 people and we have all become firm friends (the Canadian couple recently visited us in Australia).

We are very impressed with China - clean, modern and scenic. They have also gone to great trouble to preserve and celebrate their heritage. It should be no surprise that every local we met showed great pride in their homeland.

We would highly recommend Travel China Guide, they made a quite hectic schedule very manageable by taking care of all arrangements, including site entries and airline check-ins. Our accommodation in every city was very good, all the hotels were 4 or 5 star and the location of each was very convenient.

Collapse
Traveler Overview





Based on 69 traveler reviews
Sailbikeski

Plano

Oct 25, 2018

Well organized, friendly and well informed AND flexible

We had a great experience with Travel China Guide when we visited Beijing and surroundings, during an extended trip to see our son who was studying in Shanghai. In addition to a very pleasant experience during the trip, with a very fun and well informed driver and guide, we also were so impressed by the pre-trip support, clarity of information and genuine effort to understand what we were seeking from our travels. I recommend this organization without reservations and will use them again in the ...

Full Text

We had a great experience with Travel China Guide when we visited Beijing and surroundings, during an extended trip to see our son who was studying in Shanghai. In addition to a very pleasant experience during the trip, with a very fun and well informed driver and guide, we also were so impressed by the pre-trip support, clarity of information and genuine effort to understand what we were seeking from our travels. I recommend this organization without reservations and will use them again in the future.

Collapse

Bea

Ottawa

Oct 11, 2018

Great Company

We had a 16 day guided tour of China in 2014. I was somewhat worried booking a trip through the internet. It turned out to be a great one. Our agent was Abbey and we actually met her in Xian. This year we went on a semiprivate tour to Thailand, Cambodia and Vietnam. Again, we were very impressed by the prompt replies to all our questions, requests by Abbey. All the details of our trip were organized like clockwork. I believe we wouldn't have seen half of what we did without the help of the company....

Full Text

We had a 16 day guided tour of China in 2014. I was somewhat worried booking a trip through the internet. It turned out to be a great one. Our agent was Abbey and we actually met her in Xian. This year we went on a semiprivate tour to Thailand, Cambodia and Vietnam. Again, we were very impressed by the prompt replies to all our questions, requests by Abbey. All the details of our trip were organized like clockwork. I believe we wouldn't have seen half of what we did without the help of the company. The guides were excellent on both professional and personal level. The hotels, the flights were all well worth the expense. I checked out other guided tours as well. This was the most reasonable. Reading it you might think that it is too good to be true. We extended our China trip with a day without a guide and traveled to another city (Suzhou). That turned out to be the worst experience. Many people don't speak English. During this year' tour we would have had a harder time in certain parts of Vietnam too.

Collapse

Dezim

Philadelphia

Sep 19, 2018

I would highly recommend Travel China Guide

This is the second time that we used Travel China Guide to visit China, and we could not be more pleased! This agency has very easy to work with; their agents have always been prompt and responsive to any of our questions regarding our arrangements and itineraries. We were provided with a guide who was friendly, knowledgeable, understanding of our needs, and pleasantly flexible when we made some very last minute changes to our itinerary. We were provided with contact information for twenty four ...

Full Text

This is the second time that we used Travel China Guide to visit China, and we could not be more pleased! This agency has very easy to work with; their agents have always been prompt and responsive to any of our questions regarding our arrangements and itineraries. We were provided with a guide who was friendly, knowledgeable, understanding of our needs, and pleasantly flexible when we made some very last minute changes to our itinerary. We were provided with contact information for twenty four hour support, which, thanks to Travel China Guide's careful planning and attention to detail, we never had to use. I would highly recommend this agency for your travel plans to China

Collapse

Troy

Sydney

Jul 05, 2018

TravelChinaGuide Private Tour

We undertook a 3 day Private Tour with Chinatravelguide.

The tour was excellent. Our driver Mr John and the guide Matthew where wonderful and ensured we arrived safely everywhere went, whilst providing in depth information about the places we visited.

This was the first time we have used this type of service and it enabled us to see so much more in the timeframe we had available. I have already and will continue to recommend travelchinaguide to my friends and family. Our ...

Full Text

We undertook a 3 day Private Tour with Chinatravelguide.

The tour was excellent. Our driver Mr John and the guide Matthew where wonderful and ensured we arrived safely everywhere went, whilst providing in depth information about the places we visited.

This was the first time we have used this type of service and it enabled us to see so much more in the timeframe we had available. I have already and will continue to recommend travelchinaguide to my friends and family. Our favourite part of the tour was the visit to the Great Wall due to how spectacular it is and the toboggan ride down the hill.

Nothing was to difficult for our guide or driver and this ensured we were about to see alot more than we expected in the short time we had in Beijing. The booking process and correspondence with our consultant (Emily) was excellent.

Collapse

Mark Seward

May 22, 2018

Customer satisfaction is what "Travel China Guide Tours" are all about.

Customer satisfaction is what "Travel China Guide Tours" are all about. And I couldn't be a more satisfied customer. Let me tell you my story. I was to arrive in China on March 16th and had a day trip planned for the following day the 17th which also happen to be my birthday. But because of plane delays I did not make it to Beijing until about 9:00am on the 17th.

Travel China sent out a car to pick me up at the airport. But because I would not connect to the airport WIFI I was unable ...

Full Text

Customer satisfaction is what "Travel China Guide Tours" are all about. And I couldn't be a more satisfied customer. Let me tell you my story. I was to arrive in China on March 16th and had a day trip planned for the following day the 17th which also happen to be my birthday. But because of plane delays I did not make it to Beijing until about 9:00am on the 17th.

Travel China sent out a car to pick me up at the airport. But because I would not connect to the airport WIFI I was unable to call them. Finally made it to my hotel at around 11:00am and was able to give them a call. The told me that they had a guy waiting at the airport for over 3 hours to pick me up. I felt so bad. I even felt worse because I need to leave Beijing the follow evening. Started out being the worst birthday ever.

But then Travel China did the unthinkable. The split up my tour so I was able to get to the Great Wall of China as part of their afternoon tour and then the following day I was able to do the first part of my day tour to the forbidden city. They turned the all around for me and I cannot tell you just how grateful I was. You will never go wrong with the Travel China Guide Tours.

Collapse