2018 Customer Reviews
Clients: Elizabeth Sova
Country: United States
Traveling with Travel China was so easy any enjoyable.
I chose this company because of their great reviews and I do not regret it.
Clients: Astrid
Country: Canada
Itinerary: Private Tour: 11 Days Tour of Beijing - Jinan - Qufu - Jinan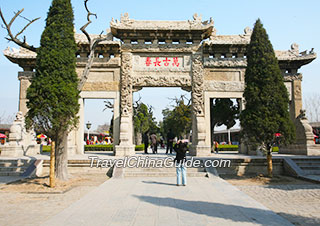 Dear Emily,

All stages of the trip were well organized, and the guides and drivers were professional. The transfers from the airport to the hotel and from the hotel to the train station were punctual and efficient.

The tour leader in Jinan was extremely professional and very helpful. His choice of activities and restaurants during my stay in Jinan was carefully planned and excellent. I highly recommend him.

Overall, I am highly satisfied with this trip. Everything went smoothly. The leader in Jinan was outstanding. I give my travel experience 5 stars.

Thanks,

Astrid
Clients: Billy & Heather Marshall
Country: UK
Itinerary: 14 Days Standard China Tour to Beijing - Shanghai - Xian - Guilin - Hong Kong
Hi,

Our second trip to Asia but our first to China. We utilised the TCG this time and were so overwhelmed by the effort and perfection put in by the staff and our guides, we certainly will be using this company again. Our journey took us to Beijing, Shanghai, Xian, Guilin and Hong Kong. The tour leaders were of a very high calibre and had excellent English skills. Accommodation was really good and the internal transport (local, air and train) were of such a high standard. We so enjoyed everything about your country but realise there is so much more to see and do, that we will have to return. No prizes for guessing who we will be booking with when we visit again! Please note we visited Hong Kong independently by ourselves.

Regards,

Billy & Heather Marshall
Clients: Rod Toms
Country: Canada
Hi,

A big thanks to Travel China Guide for exceptional service throughout our 14 day Small Group Tour. All of the arrangements made by Kelly Wang went along smoothly and without any problems at all. We got off to a great start with our Beijing leader, Linda, who met us at the airport and was great until she got us back to the airport to continue our trip in Xian. She was like a mother hen to our group and called our group "Linda's family".
As we continued on through our journey, we kept being referred to as Linda's family. Our guides throughout were knowledgeable, caring and all spoke English well. Accommodation, food, and itinerary all exceeded our expectations. We don't take many trips, preferring to go on our own, having some poor experiences. Going to China, because of likely communication issues, we decided a trip was the only way. If we return to that part of the world, we would definitely contact TCG again- 5 stars and we recommend highly.

Best wishes,
Rob Toms
Clients: Philip Girard & Sheila Zurbrigg
Country: Canada
Email:
Itinerary: 4 Days Chongqing - Yangtze River Cruise - Yichang
Dear Lexi,

I want to say how much my wife and I enjoyed the trip on the Yangtze. Everything was very well organized, the local guides were very good and spoke excellent English, and the accommodation and meals were all to a high standard. There is nothing I would have changed. We were also fortunate to have sunny weather two of the three days.

I am sorry to have caused you some anxiety on the night we left. There was a lot of traffic in Chongqing and it was difficult to get to the docks on time. We had planned to be there by 8 but it was not possible with all the traffic.

Best wishes, and thanks again for all your assistance.
Philip Girard