2014 Customer Reviews
Clients: Ms. Ann Chia (a group of 9 members)
Country: Japan, Malaysia
Email:
Dear Ms. Selina Wu/Lydia Meng,
First of all, it was an honour to be able to get such great services from you! My e-mail was always replied on time even though most of the time I was late.
I also had to thank Ms. Tracy who had waited for us and for picking us up from the airport; our guide Ms. Li Yang was very detailed and patience when explaining to us about the story, fable and history of buildings and so on; and our driver for driving us around the town safely.
The food recommended was great! We all enjoyed the stay and food in XiAn.
Besides, China has an interesting culture and a beautiful scenery. We would definitely love to visit this country again with Travelchinaguide in the future. And also, we would be happy to recommend this tour to our friends.
Thank you for giving all of us unforgettable sweet memories.
Till then, we hope to visit the country again with you!
Yours sincerely,
Chia Ri
Clients: Ms. Chiara Padovan & Ms. Marta Escudero
Country: Italy, Spain
Email:
I am totally satisfied about the service. Tina, our guide was amazing! She was totally prepared about Chinese culture and we even had fun together. The driver was really kind and punctual. They both totally took care of us. All the trip was awesome, me and my flatmate had a great time in Beijing!
Thank you so much for your service.
Best regards,
Chiara
Clients: Mr. Jason Murphy & Ms. Kathleen Murphy
Country: United States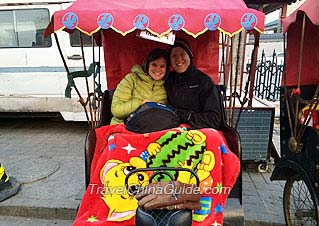 Kelly and Wendy-
My husband and I enjoyed our trip to China. Both our guides, Selina and Carol, were very knowledgeable about the places we visited and personable to feel free to ask any questions and didn't rush us along at any of the sites. The accommodations were great and it was so nice not having to worry about driving, directions, or entrance fees! On our drive to the hotel from the Beijing airport Selina mentioned the night market in downtown Beijing which my husband and I went to our first and last night in Beijing -- really enjoyed getting out to see the city! We also explored the night market in Xi'an. One suggestion would be to give people maybe a list of local attractions they could check out if interested in getting out and exploring on their own at night instead of just staying at the hotel or places to check out for dinner located around the hotel as well. Only recommendation maybe make time to stop and visit the Olympic venues...we thought that was really cool from the street but would have loved to see it up close!
I have already recommended your tour and would recommend to others as well!!
Also recommendation for your site if you have space:
Thanks
Katie Murphy
Clients: Jayaseelen's Family
Country: Singapore
Email:
Lydia & Selina,

I am very glad to provide the escorted China tour reviews. The holiday went really well. My family was very pleased with the trip.

All 3 guides were good. Proficient in English and very helpful. The drivers were timely and courteous and helpful with the luggage.
One of the novelties I found was the home cooked food provided. It's easy to arrange a restaurant but to go to someone's home and eat their food is a different experience altogether. To top it off, with Lydia coming to check on us in Xian to see if everything was ok was something of a personal touch.
Great...This has been my second trip with your company with positive experience. Would definitely do another tour with your company in future.
Thanks for all your help and timely response to queries.
Jayaseelen & Family
Clients: Ms. Priscila Collier & Mr. Tiago dos Santos
Country: Brazil
Email: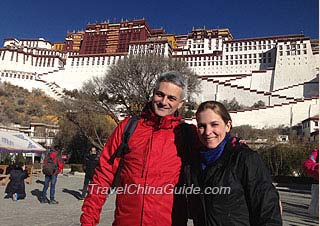 Dear Kina Lu,
We surely enjoyed our trip very much, and we realize that Travel China Guide was of great assistance in every step.

First, we would like to congratulate you for your dedication in answering all of our questions regarding so many topics of our trip and helping us choosing from many options. We recognize that you answered some of our same questions more than once. We would also like to thank you for the dedication in providing so many different activities and schedules to choose from. Your help in determining how many days we would spend in each city is also greatly appreciated.
All of our guides, drivers and cars were satisfactory. We would like to point out that all of them were very punctual and our guides spoke fluent English. We had meals arranged by your agency in Xian, Lassa and Kunming, and all of them were very good. Most of the restaurants had English menus or we got help from our guides.
We would like to congratulate Tenzing, our guide in Lassa, for his broad knowledge of Tibetan history and religion, which seemed to be detailed to the point of providing interesting information in every room in every palace and temple. We especially appreciated when Tenzing and our driver welcomed us with traditional scarves on arrival in Lassa.
We will definitely recommend TCG to relatives and friends who may plan to visit this huge country in the future.
Best regards,
Priscila and Tiago
Clients: Mr. steven Riley & Mr. Nicholas Alesso
Country: United States
Email: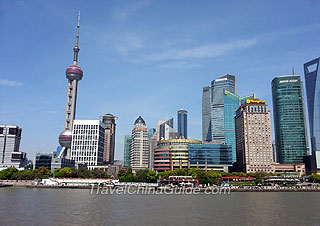 Dear all,
Our trip was wonderful! From the minute we landed in the airport everything was perfect. Snow and Mr. Tong greeted us upon landing and took us to the Renaissance Yu Garden. The accommodations were first class. Our tours were all interesting and informative. Our van was in excellent shape and Mr. Tong got us to all of our destinations safe and efficiently. Snow as an excellent host and guide. We enjoyed our time with him. He made the trip a memorable experience. We will definitely recommend TravelChinaGuide to all of our friends.
Thank you.
Steve Riley
Nick Alesso
Clients: Dennis
Country: United States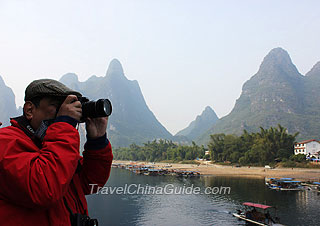 Hi,
I was concerned about the potential for error when making extensive travel arrangements and payments by internet. Travel China Guide made it an almost effortless experience on my part. Their office service was courteous, prompt and reliable. Their guides on the ground were all courteous, good natured and knowledgeable. I would not hesitate to recommend TCG to my friends and any who might be interested in visiting China.
Dennis
Alaska
Clients: Ms. Elena Cerpa, Ms. Helen Howard, Ms. Alison Gilchrist, Ms. SUSAN VICKERS, Ms. LINLEY HEAD & Ms. Diane Campbell
Country: Australia, Spain, UK
Email: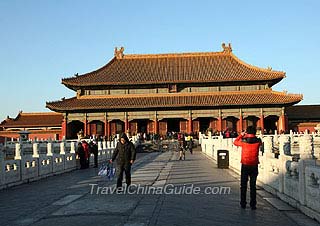 Hi,
I enjoy very much my trip to China. Our guide Candy, was very efficient, friendly and funny. Her knowledge of the places we visit was very good and manage to communicate it to us very clearly as her English was very good. I was the only member of the tour who was not English speaking as my first language and she sometime will talk to me in me in Spanish.
I live in an expa community in Korea and I will be happy to recommend her name to all my friends.
Regards
Elena
Clients: Martin Perrault & Susan Anderson
Country: Canada
Email: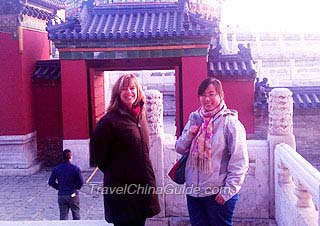 Hi:
Christine did an excellent job as guide. She is knowledgeable and handled all aspects of our tour professionally and well. We had a full and enjoyable 3 days and packed in the most that we could. It would not have been possible for us to do so much in such a short time without your planning and organization. Christine also made suggestions about where we could eat in Beijing and those suggestions provided us with a great location for some meals.
Our driver was friendly and helpful and drove very well. He was always where he needed to be with a warm car and ready to launch to our next destination.
The hotel was perfect, well located for the downtown and to the subway. The rooms were very nice and the breakfasts were excellent, with lots of western and Chinese selections. We ate in the cafe there on Saturday night and had an excellent light dinner at a reasonable cost.
I feel we got good value for the cost. There are no suggestions I can make for improvement as all elements were done well.
Clients: Ms. Snow Meng (a group of 22 members)
Country: UK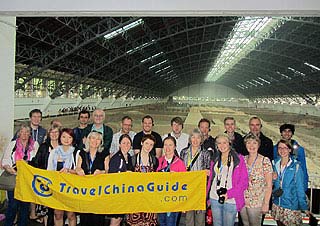 Dear Selina and Lydia,
My apologies, I have been meaning to email you and have only gotten round to it.
We were completely satisfied with our trip, you made the booking procedure very smooth and easy. We were very happy with our hotels and meal plans and our guides were all fantastic. The buses were all very comfortable.
Everyone was great, they all went out of their way to make sure we had everything we needed. I would like to specially mention Effie in Guilin, her English is fantastic and everyone loved her bubbly personality. Even after our day out she would come back to the hotel at 7pm, 9pm to help show us the way and arrange activities. She was also a wealth of knowledge of local history and facts and we learnt so much from her, and at the same time knowing when we want quiet time to rest!
I only have praise for your company and all the guides. Your response time was super efficient and made sure every issue however silly was resolved. Even when being in the UK, it was always convenient to get in contact with you. Your prices are competitive and reasonable, I was worried that being part of a 'tour group' food and accommodation would be slightly sub-par but everything was in good quality. Everyone we had been in contact with has been polite, friendly and helpful and we all felt we parted as friends.
Again, I'm sorry for the very slow reply. But we thank you all so much for a memorable trip. It was a pleasure also to meet you Selina in person, and the cake and room decorations in Beijing for our wedding were very special. We very much appreciated your thoughtfulness. Wish you all the best.
Kind Regards
Snow