Customer Reviews
Private Itineraries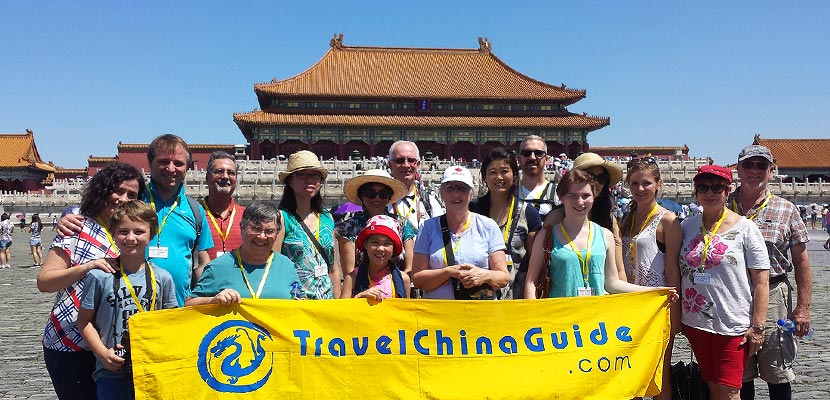 Small Group Tours Reviews
Clients: Brenda Maranon
Country: Finland
We were very satisfied with this China tour!
All the guides were well-trained and had a high sense of responsibility. We were surprised at their abundant knowledge reserve. We were also offered the good service.
In short, we were satisfied with everything that the TCG arranged for us! We speak highly of your company and recommend your company to our business colleagues and friends and we will continue to do so!
Clients: Nilesh Wong
Country: Germany
Good service, responsible tour guides and reasonable itinerary! Our small group China tour was a truly success! Thank you so much!!
Clients: Gary Khaldi
Country: Canada
We were relatively satisfied with this 14 days China small group tour! We visited many cities and particularly liked the stop in Guilin. The Reed Flute Cave was marvelous! We were amazed by its brilliant karst cave.
With the guide Jenny's detailed explanations, we knew how it formed. Nature was a great magician and it brought us many wonders. Jenny had the clear and logic narrations of the views we visited. She was also enthusiastic and energetic! We appreciated what she did for bringing us a wonderful China tour! But it was raining as we arrived. It made us feel depressed! Except for the weather, everything was fine!
Clients: Matthew Brooks
Country: Sweden
The classic spots were marvelous! The itinerary was good and helped us to pass the rush hour. Much time was saved to view the beautiful sights. The guides were very nice in each city and sent us to the airports punctually. Really good service! Thank the TCG for a great China small group tour! We were extremely satisfied with this China tour!
Clients: Linda Yu
Country: the United States
Our guides were all professional on our China small group tour. We were pleased to have a small tour and we had much fun!
If we were told to evaluate the guides with two words, they must be passionate and patient! All of them were terrific!
Clients: Christopher
Country: Israel
Reasonable itinerary! Nice guides! Good arrangements! Our 13 days small group China tour was splendid! It was a really pleasant trip! Good choice!
Clients: Pablo
Country: Australia
Good service!
We were grateful for the work the TCG did for us! We had an enjoyable holiday! Very happy to join the small group tour that we can get a very personal travel experience. The interaction with the travel consultant Abby was very helpful! While we were planning the trip, the professional services provided made our 12 days private tour of Beijing-Shanghai-Xi'an-Guilin-Yangshuo- Guilin-Hong Kong easy as well as enjoyable. The guides were good! When we had a problem, the guide could always help us to settle it down! Thanks for bringing us such good days in China!
Clients: Siti Viray
Country: USA
I liked the stop in Beijing! The guide Sara was very patient and brought us many good memories! We had good tastes of western buffet breakfasts and a la carte lunches.
They were more excellent than our expectations! Our China small group tour to Beijing-Xian-Chongqing-Yangtze River Cruise was a good choice!
Clients: Amelia
Country: Mexico
The guides on our trip to China were super great! They were nice, funny, humorous and considerate! Their explanations were very appealing. I was so lucky to meet a group of excellent tour guides!
Clients: Nelson
Country: the United Kingdom
The China small group tour was very fruitful.
The snow-covered landscape of the Great Wall was beautiful and the historic sites were full of interesting facts.
The tour guides and drivers showed great care to every traveler, and each scenic spot was explained in vivid detail.