2016 Customer Reviews
Clients: Mr. Wilhelm Reuvers
Country: Netherland
Email:
Dear Lexi,
In the first place I am satisfied with the tour. My comment:
Guide:
The guide Jenifer is very good. Her English is exceptional good. It is always a surprise to find your guide on the airport. Using the name plate is a good system. Jenifer did help with the check in at the hotel. That makes it very easy. The appointment in the morning next day was perfect in time.
With the visit of the Three Gorges Dam was the sequence of the visit just right. Jenifer did tell about the history and fact of the dam. Here it is always to find the right balance between enough information and too much information. I think Jenifer did do this very well.
We were very lucky to have a very nice and sunny day. Back into town we had lunch in a respectable restaurant. My only comment is this lunch. I prefer to have the lunch together with the guide and the driver. I don't have a problem to pay the lunch for both.
After lunch we visited a museum. In principle I do not always like to do this. But this time the museum was interesting and the given information by Jenifer was correct.
After the museum we visit a park. My problem that I expect in a park a quiet atmosphere. Here was much an amusement park. It is alright to see it and I must say that I returned on Sunday morning. Then I appreciated the park a lot more. That is my problem and no Jenifer's problem.
It is a pity that there was not a program in the evening. Something like in Beijing with the opera. But maybe is Yichang too small for these things.
On Sunday Jenifer was on time in the hotel and organised the check out for me. At the airport Jenifer did the check in for me. That is very easy. After that we say goodbye.
Driver:
The driver was very correct. He had a pleasant way to drive. Completely different from the drivers I know from Shanghai. He was always in time. No comment at all.
Hotel:
This hotel is a good standard hotel. The room is nice and clean. My only comment is that there is no one who speaks English. I don't have a problem with it, because I use my Global Translating App on my phone. But it is more easy when somebody speaks the language.
Best regards,
Wim Reuvers
Clients: Mr. XAVIER SANTIAGO-ALBIZU & Ms. CORALEE PEDROGO
Country: United States
Email: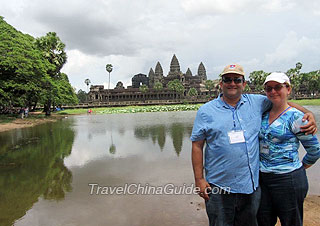 Dear Abbey,
Here is our review of our wonderful trip to Vietnam and Cambodia. Thank you so much for putting such an excellent tour together.
Hanoi:
Our Hotel, La Siesta Trendy, was excellent. It was our second favorite hotel of the trip. Hotel staff was very friendly and provided excellent service. Doan, our guide, was excellent. He was very knowledgeable of the sites, and very friendly. We enjoyed our walk through the old quarters. A very interesting mix of Asian and European architecture. The HoChiMinh Mausoleum was majestic and impressive. We also enjoyed seeing the one pillar pagoda and HoChiMinh's stilt house. The restaurants in Hanoi and at our hotel were great. We mostly enjoyed the restaurant on the second day where we had lunch. Ha Long Bay was very beautiful and majestic. We very much enjoyed our overnight cruise in the traditional junk with Indochina Sails. The Cruise manager was very attentive as words the crew staff. They even took into account my shellfish allergies and prepared me traditional Vietnamese spring rolls without shrimp or fish sauce. One of the best highlights of the Halong Bay Cruise is watching both the sunset and sunrise.
Hue, Da Nang and Hoi An:
Dan was an excellent guide. He is very knowledgeable of the sites, very friendly, and gave us good shopping recommendations. The citadel and forbidden city in Hue is very impressive, and at the same time sad when you see the ravages the war have caused to the monument. The Tu Hieu pagoda was another site we enjoyed very much. We feel very privileged to see the Buddhist monks during their rituals. We also enjoyed the dragon boat cruise in the perfume river. The Eldora Hotel in Hue was good. Luxurious looking accommodations at a very reasonable price, and very comfortable. The food at the hotel was excellent. We enjoyed the restaurant in Hue very much.
We enjoyed very much the noodle restaurant that Dan took us for lunch in Danang. Hoi An was our favorite stop and our favorite hotel was the essence hotel and spa in Hoi An. We enjoyed the visit in My Son sanctuary and learning about the Cham Pa culture. The staff at the hotel was very friendly and serviceable. The waitresses at the hotel restaurant did everything possible for me to enjoy typical Vietnamese dishes without the dangers of cross-contamination with shellfish ingredients due to my food allergies.
Ho Chi Minh City:
All of our guides were excellent, however Phuc was our favorite guide. During our visit to the war Reminence museum and to the Cu Chi Tunnels, Phuc organized the history of colonialism and resistance in Vietnam helping us understand the historical factors that brought on the unfortunate war, and the history of Vietnamese people's resistance to domination by foreign powers. Plus the War Remnants Museum and the Cu Chi Tunnels we're very educational. We also enjoyed the Cao Dai Temple very much. The Mekong Delta is beautiful and majestic. The only constructive criticism we have in the Mekong Delta portion is the part where we did bicycle riding. I recommend that the company be more aware of the quality of the bicycles given to tourist as mine needed to have a chain fixed and the brakes were average. Also, The heavy motorcycle traffic can make the bicycle writing portion a risk of serious injury. That is the only part of our trip which we recommend to seriously revise. Our favorite food in this portion of the trip was the different snack shops visited in the Mekong Delta.
Siem Reap, Cambodia:
Narin was an excellent and very knowledgeable guide. We enjoyed all of the monuments in Siem Reap, especially watching the sunrise at Angkor Wat. The lunch restaurant at Angkor Wat was average. The lunch restaurant on day 14 was our favorite in Cambodia. The curry chicken stuffed inside a coconut was delicious. We enjoyed very much getting to meet local farmers and having a sample try of rice farming work. The Aspara Dance Show was beautiful. The food at the Aspara Theater was great. Our hotel, the Sokha Angkor resort was excellent. The only constructive criticism we have to offer in this portion of the trip is that for customers who have very late evening flights to their next destination, some type of evening activity should be included in order to avoid long waits at the airport due to the fact that Siem Reap airport does not let you check into the flight and enter the terminals, where all the shops, restaurants and rest areas are located; until two hours before the flight.
Overall we enjoyed our vacation. Thank you so much for putting such an excellent vacation together. Travelchibaguide.com will always be your first choice of travel agency for trips to East Asia.
Our very best,
Xavier and Coralee
Clients: Ms. Jacqueline Duke & Mr. William Beasley
Country: United States
Email:
Dear Abbey:
My husband and I were delighted with all aspects of our Sri Lankan tour of the Cultural Triangle in January 2016.
Our drive, Mr. Dhammika, was extremely professional, punctual, and super friendly. The car was spotless and comfortable.
Abbey made excellent arrangements and was always quick to respond to any questions.
Our hotels and food were all good, especially the Aliya Resort and Spa at Sigiriya. This accommodation is outstanding.
We enjoyed all the sites and got a good overview of the fascinating history and culture of Sri Lanka.
We definitely would recommend Travel China Guide to others.
Sincerely,
Jacqueline
Clients: Mr. Matt Henricksen
Country: Singapore
Email: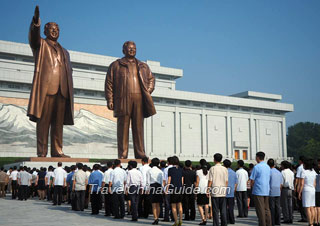 Dear Abbey,
I'd like to comment on my six day tour to Pyongyang.
My private trip with TravelChinaGuide started in Beijing when the representative delivered my visa and tickets. He was on-time, friendly and gave good advice about various aspects of the trip, setting my mind at ease.
On reaching Pyongyang, my friendly guides greeted me at the airport, and took me on a quick city visit, before settling me into my hotel. I stayed in this hotel for the entire trip, a base for various day excursions. It was comfortable and had many facilities, as well as a delicious Korean buffet breakfast.
Each morning, my guides would greet me in the lobby, then take me around Pyongyang or on day trips such as to Kaesong, to show me the highlights of Korea. Actually, my guides were the highlights, since they treated me warmly and told me many interesting things about Korean culture. By the end of the trip, I treated them as friends. I think it is important to act with respect according to the country's customs - such as not sneaking photos of soldiers - which will be repaid by the respect that guides will give to you.
My overall impression is that Pyongyang is a very colorful and interesting city, with warm and friendly people. The city is surrounded by beautiful and green countryside. I would say that taking your 6 day holiday to Korea is a trip of a lifetime, except that I enjoyed it so much and therefore intend to take some more trips to Korea in the future. I really recommend this travel.
Regards,
Matt.
Clients: The Grady Family
Country: United States
Email: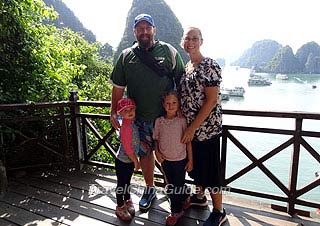 Dear Abbey,
Our trip was amazing and we couldn't be more happier with our experience and booking with TravelChinaGuide.com. When we arrived in Hanoi, we were then greeted by our guide and driver. Our guide was amazing and very knowledgeable. He provided us with a cell phone in case of emergency and was very good with our young children. The transportation and driver was excellent. The van was big, clean, and the a/c was nice especially with the hot and humid weather.
The train ride to Lao Cai was a great experience. In Lao Cai we were greeted by a new driver and guide. She was friendly but her english was so so. Due to the language bearer a lot of our questions during the excursions could not be answered but it was still an amazing trip. The transportation was smaller in Lao Cai to Sapa so all 4 of us were cramped in the backseat but we made it work and there was a/c so we were happy.
Once back in Hanoi we were greeted by our original guide and began the 4 hour drive to Halong Bay. We stopped half way for a bathroom break and to stretch our legs. Once in Halong Bay we were dropped at the office to get ready to board the junk cruise. The junk cruise was an amazing experience even though it was cut short by some approaching weather. We still were able to see the caves and enjoy the sunset but the next morning we needed to dock before 8am. Due to this unforeseen event our guide was able to show us a few other temples and museums that were not originally planned and we are so grateful for him and his knowledge and quick thinking.
We loved this vacation and the people, food, experiences were just incredible. The itinerary was perfect and thank you again for making this such a wonderful experience. We can't wait to plan our next vacation with your company.
Sincerely,
The Grady Family
Clients: Mr. Edward Ruggiero & Ms. Melinda Ruggiero
Country: United States
Email:
Dear Ms. Wang:
We're writing this note to say THANK YOU for providing a great program to us!
We enjoyed a wonderful time in Harbin. Our guide, Mr. Liu, and our driver, Mr. Wang, were excellent! Mr. Liu provided a great deal of information about the Ice & Snow Festival. He also maximized our time so that we saw the highlights at each of the venues. Mr. Wang is an excellent driver and he made sure we got to and from each venue safely. Both gentlemen are professional, friendly and very knowledgeable. We highly recommend them to other guests.
Also, thanks to the instructions you provided we successfully picked up our train tickets at the Beijing South Railway Station yesterday. We will be looking forward to our train travel to Shanghai.
Again, thank you for your assistance throughout this booking!
Sincerely,
Ed Ruggiero
Clients: Ms. Andrea Ford & Mr. Grady Ford
Country: United States
Email:
Hello Sophie,
Thank you for the opportunity to express our appreciation for the service your company provided. The booking process was simple and efficient. The communications were clear, specific and complete.
Helen Cho, our guide was prompt, knowledgeable, and provided over the top customer service. She made sure we're satisfied and appropriately engaged at each stop. When our flight was delayed Helen wanted to wait on line with us at the ticket counter to make sure we had alternate arrangements and were compensated if warranted. She only left the airport when we absolutely insisted. We could not have asked for a better guide to assist us on our first venture into Hong Kong.
Our hotel was very nice.
I would highly recommend Travel China Guide.
Clients: Mr. Umashankar Venkatesan & Ms. Patricia Bryson
Country: United States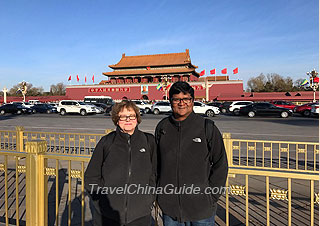 Dear Emily:
We are finally back in the US. We really enjoyed our tour with Travel China Guide.
The hotels were very convenient and breakfast was excellent in every place we stayed.
Kevin was wonderful in Beijing. We enjoyed his detailed explanation of every place we visited. I really liked it when he talked about his family - having two kids after the one child policy was changed.
Peter in Xian was excellent. He made sure we were comfortable in every way. I really appreciate his concern and making sure that we were safe by getting the boarding pass at airport and directing us to the security gate.
John in Guilin is another great guide. He took the time explain minute details. Suggested a cruise for the evening and took care of us in an excellent manner. John also got our boarding pass and accompanied us until the security gate.
Rachel in Shanghai was really really good. It is obvious that she knows Shanghai inside and out. She took us to a tea shop in a tucked away place when we asked her about a tea pet. Once again she stayed with us until we got the boarding pass and were ready to go to the immigration counter. Rachel is a really caring guide.
Each one of our guides was very professional, knowledgeable and extremely courteous. I cannot say enough good things about each one of them.
Thank you arranging this trip which went off without a hitch. I really appreciate it.
Thanks
Umashankar
Clients: Mr. Brian Tyers & Ms. Janice Neal
Country: Canada
Email: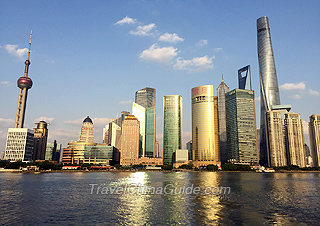 Greetings, Abbey!
It has been a busy month for us since we returned from our wonderful trip. Here is our China tour small group reviews.
We have been telling our friends about what a great trip we had, and showing them some of our many wonderful photographs. Our tour with Travel China Guide was excellent in every way, and you helped us very much with our planning and preparations.
It was easy paying our deposit with PayPal, and our final payment by wire transfer went very smoothly as a result of the detailed information you gave us. We were able to get our visa easily through the Visa for China service in Vancouver, using the letter and information you supplied. We found a lot of very useful information on your website about the local attractions at each destination, as well as information on what to pack and the weather we could expect. All of this helped us feel comfortable that we were well prepared for our trip.
We had excellent guides and drivers at each of our destinations. The guides were all very helpful, friendly and knowledgeable about the local sights and history. We were always met promptly at the airport and they helped us check into our hotels. The visits of each city were excellent, and filled with wonderful attractions. All our guides made an extra effort to make sure we enjoyed our time, and they all requested our feedback on the form you supplied, and gave us privacy to fill it out.
We found the hotels to be very comfortable, with delicious and extensive breakfast buffets included. The restaurants we were taken too were excellent as well, and it was nice to be able to enjoy the local food in each area. We especially liked the meal at the local family home in Xi'an, the dumpling dinner (with the Tang Dynasty show) in Xi'an, and the traditional hot pot restaurant we went to in Chengdu.
We are glad we chose you and definitely recommend your company. Thank you so much for making our vacation a memorable one!
Audrey Neal and Brian Tyers
Kelowna, Canada
Clients: Mr. Jorge Rubalcava & Ms. Yesenia Rubalcava
Country: United States
Email:
Hi Wendy,
Well I would like to say a big thank you for making this trip a memorable one with my girlfriend. We really enjoyed this trip, thanks to you and travel china guide. I am very satisfied with your service and would definitely use your company again whenever I visit your country again. One of the first impressions I had was how quickly you responded when I first inquired information about the places I wanted to visit. I don't see how you did to have an itinerary set up the next day for me! To this day, is still can't believe how responsive you were initially with a detailed itinerary. This is beyond good service so I really appreciate that!
All the cars were clean, good drivers, and great food, and the especially good guides. Our favorite guide was candy by far! Candy was simply amazing, funny, knowledgeable, and sweet. She collected all of our ticket entrances and gave them to us and the end of the trip in an envelope. That was very nice of her that she went above and beyond. You can share this information on your column, unless I have to but either way I'm willing to do it if you'd like.
Again, thank you very much Wendy!!