2023 Customer Reviews
Clients: George Yap
Country: Singapore
Friendly guide . Good management of time.
Clients: James
Country: United States
Cannot more highly recommend
Travel China Guide arranged guides and lodging for us in Shanghai, Chengdu, Xi'an and Beijing - in that order, which was necessitated by another obligation in southwest China. THey no only acommodated the "reverse direction" ininterary ending in Beijing, but also were able to provide a split schedule with our business obligation in the middle, and were able to provide us with flights/train for the non-tour destinations.
Our guides were knowledgable and available. I especially recommend Sophie in SHanghai, Rebecca in Chengdu and Roger in Xi'an.
I had some concerns before booking as to whether this company was real, given the amount of internet fraud these days. I was afraid of showing up in Shanghai jet-lagged with no guide or hotel booked. Based on recent TripAdvisor reviews (and double-checking a few hotel reservations in advance), I bit the bullet and paid for the booking. THese people are real, and they do a great job. I cannot more highly recommend them.
Clients: Courtney Bolton
Country: United States
Wonderful time inBeijing
We had a wonderful time on our tours of Beijing, Xi'an, and Shanghai. Our guides (Barry in Beijing, Carol in Xi'an, and Martin in Shanghai) were all excellent. Highly recommend Travel China Guide and their services!
Clients: Carlo Pavone
Country: Italy
Beijing trip with fantasic guide
Guide was fantastic , Ethan, well prepared expalined anything in deep , i Will repeat again Travel Guide China in case It happens in future
Clients: Helen
Country: United States
Amazing Thailand tour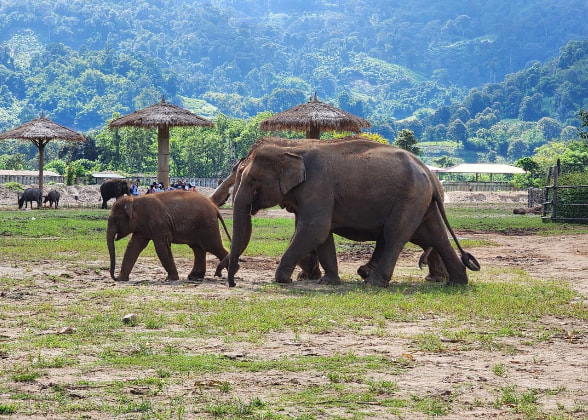 I loved the attention paid to including all areas we wanted to see in the tour of Thailand. Our guide's knowledge and explanation during our tour in Bangkok along with the drive to Chiang Mai was invaluable. The vehicle we had for the long drive was comfortable and we felt very safe with our driver. I loved the hotel selection throughout the tour as well as the selection of the ethical elephant tour. It was amazing to be among those beautiful elephants in their own environment and to hear of their amazing rescue stories. When we change guides in Chiang Mai I appreciated her adjustment to our schedule to show us the Blue Temple. Wendy checked on us multiple times during the trip which helped remind us we were in good hands!
Clients: Christopher Garety
Country: Ireland
Great service, fully recommend
Great service by Amy and also by Helen our Guide
Helen communicated we'll with me before and after the tour
Helen was a professional and excellent Guide and amended out programme at our request.
Fully recommend this company and Helen and the good driver
Clients: Douglas Michael
Country: UK
Wonderful and organised Beijing trip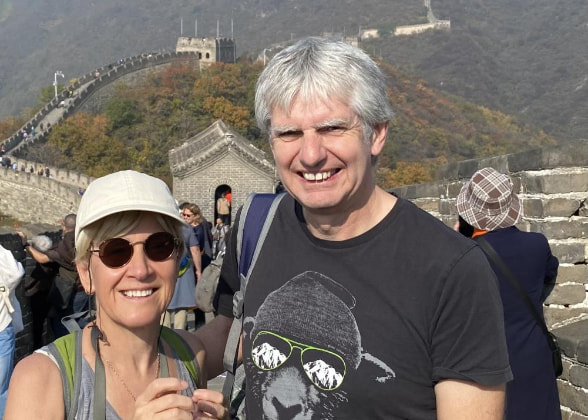 We only had two full days in Beijing on a stopover so we put ourselves in the hands of travelchina to help us see everything we wanted to see. They booked our hotel, all trips and activities and arranged transport to and from the airport. They suggested an itinerary but were happy to customise it based on our preferences.
Our guide, Maggie, was wonderful. She is very knowledgeable and entertaining. She took us to some great eating places as well as all the sights and we learned a lot about life in Beijing. I would recommend Maggie, and also Ashley who organised everything so well for us. Thank you!
Doug & Karen, UK
Clients: Quang Binh Nhan
Country: Canada
Wonderful trip in China
We had a wonderful trip all the tour guides are excellent I'd like to come back to visit China again
Clients: Laymert Garcia dos Santos
Country: Brazil
The travel was excellent, we had a wonderful time in China. Travel China Guide Tours was very competent and everything went well - hotels, tours, museums, exhibitions, landscapes, cities. We would like to thank Ms. Eileen Wang for her support.
The drivers were always in time, particularly regarding trains and flight departures, we never had stress. The guides were very helpful and knowledgeable and they introduced us to amazing sites and experiences.
We would like to address a special thanks to Wen, our guide in Wudangshan. For his extraordinary commitment to his work, his gentleness and attention. He made our stay in that magic Taoist mountain a sublime experience.
Clients: Laymert Garcia dos Santos
Country: Brazil
The travel to China was amazing, unforgettable. Travel China Guide Tours was very professional, efficient and provided us with excellent suggestions. We have been in Beijing, Lhasa, Wudangshan, Guilin, Hangzhou and Shanghai. In every place there were guides very knowledgeable and helpful waiting for us and taking us to beautiful landscapes, temples, museums, exhibitions. Ms. Eileen Wang, the Travel Consultant, followed every step - we are really grateful to her for her work and support. The drivers must also be mentioned: transfers were always in time, trains and flights were always taken with no stress.
We want to thank very much Candy in Beijing, Lhakdon in Lhasa, Kevin in Guilin, Helen in Shanghai, Lulu in Hangzhou, Martin, for the book and the fantastic tips in Shanghai, and last but not least Wen, who guided us in Wudangshan's magic sites. His sense of what it means to be a complete guide really moved us. Since we left him, we miss him.