Private Itineraries
Unique Services
How to Book?
Inquiry
Get a quote
Free changes
Payment
Confirmation
Endorsed by
New York Times
The New York Times Travel Supplement has named our company as being in their opinion a large and reliable Chinese travel agency. Details...
Luxury China Tours -

100% No Shopping Stops
Our luxury China tour packages 2019 are specially devised for those distinguished guests with the most superior arrangements of hotels, meals, activities and so on. Our highest and elaborate service quality ensures the most luxury and comfortable China vacation. It is the best of the best.
Luxury China Private Tours
Luxury Small Group Journeys
China Gourmet Tours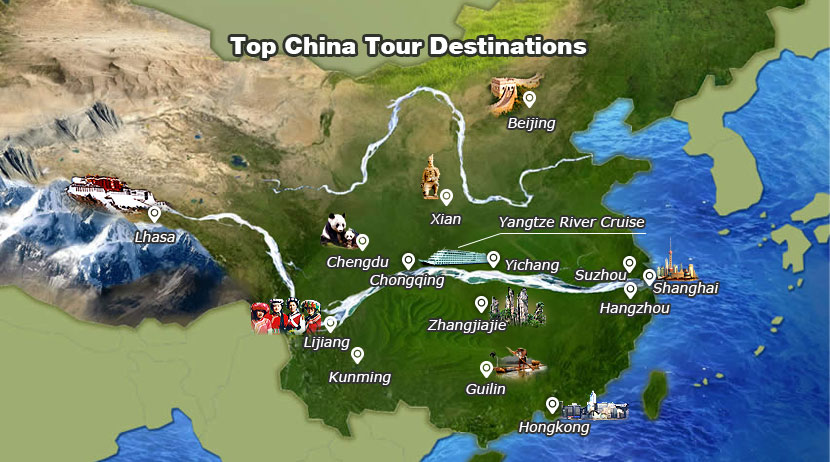 What's special for a luxury China tour?
Activities:
Besides the normal sightseeing visits to the major attractions in each city such as the Great Wall and Forbidden City in Beijing, the Terracotta Warriors and ancient City Wall in Xian, Li River cruise in Guilin, the Bund in Shanghai and Pandas in Chengdu, our luxury China tours also feature some special activities, aiming to offer our guests a richer and more authentic travel experience.
Learning Tai Chi at the park of Temple of Heaven, trying to cook Chinese food and dining at a local family, picking fresh tea with the local villagers, biking on the 600-year-old Ming Dynsaty City Wall, cycling in the countryside to explore the idyllic scenery and many others, all these are popular activities among travelers. You can see the locals go about their lives and enjoy some interesting interactions while learning about the splendid history and culture of China. If you travel with children or elderly people, we are ready to make more customized arrangements for you.
Hotels:
We carefully arrange 5-star luxury hotels and high-end deluxe hotels with good locations in each city for your selection. As long as you tell us your preference, we will recommend the hotels to meet your needs. Or, if you are the member of some brand hotels and prefer to reserve on your own, we will be glad to leave it to you.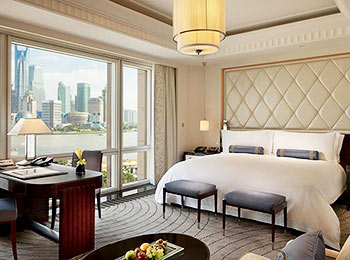 Luxury hotel with nice views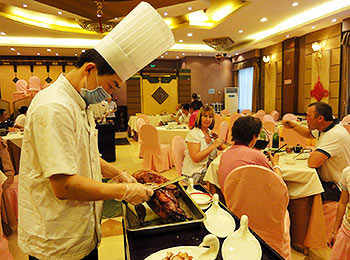 Sample the authentic Beijing Roast Duck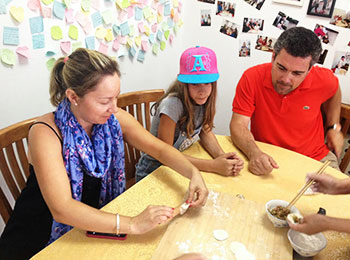 Learn to make dumpings at a local family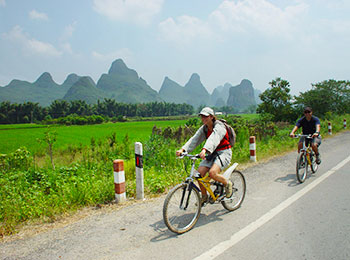 Go cycling in the countryside of Yangshuo
Meals:
We select the distinctive restaurants for you and you choose the favorite dishes for yourself. It is not merely an elegant dining arrangement, but a cultural experience of the city and its food. In particular, we arrange restaurants specializing in Beijing Roast Duck, Chengdu Hotpot, old Shanghai cuisine, even a home-cooked lunch at a local Chinese family for you to enjoy a variety of Chinese food. Moreover, we would be happy to reserve seats for you at your favorite restaurants.
Entertainments:
A cultural performance at night would enhance your travel experience greatly. There are several wonderful shows that we specially recommend and have been included in our deluxe China tour itineraries: Chinese Kung Fu show at the Red Theater in Beijing, Tang Dynasty Music and Dance Performance at the Tang Dynasty Palace in Xian, ERA Acrobatic Show in Shanghai, Impression Sanjie Liu directed by Zhang Yimou and performed on the Li River of Yangshuo.
No matter which country you come from, USA, UK, Australia, Canada or other regions of the world, or no matter what you are interested in China, our professional team is able to offer a unique tour with more focus on customers' experience, that will bring you the feeling of dignity and luxury.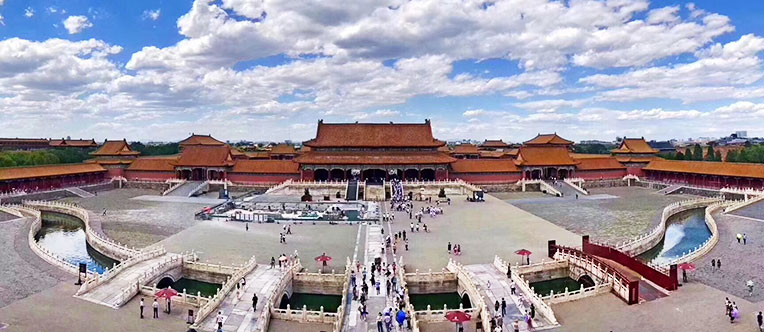 Forbidden City - the largest and most complete imperial palace complex in the world
International Flights to China