Consulate-General of P.R.China in Perth, Australia
Follow us on:




Visa Application Form of PRC


Supplementary Visa Application Form of PRC



Requirements for Application

Visa Fees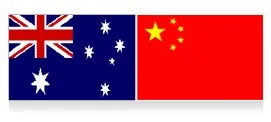 Consul General: Ms. Wang Yiner
Address: 45 Brown Street, East Perth, W.A .6004, Australia
Mail Address: PO Box 6831, East perth, WA 6892
Tel: +61-8-92220333
Fax: +61-8-92216144
Email: chinacon@iinet.net.au
Office Hours: 09:00-12:30, 14:30-17:30, Monday-Friday (except holidays)
Website:
http://perth.china-consulate.org

Consular Office
Tel: +61-8-92220333 (Voice recording instructions)
+61-8-92220321 (Mannual Service during 14:30-16:00 in workdays)
Office hours: 09:00-12:00 Monday-Friday (except holidays)
Note: For individual applicants, please make sure submit applications before 12:00. For group applicants with more than 5 passports and those through travel agencies, applications should be lodged before 11:30.
Consular District: Western Australia

Method of application, payment and Time for processing
1. Applicants can submit their applications to the Consulate in person or entrust someone or a travel agency to submit on their behalf.
2. Mail service is not available.
3. Regular processing time takes 4 working days. The Consulate offers express service and rush service. For express service, visa can be picked up between 09:00 and 12:00 on the 3rd working day, and on the 2nd working day if using rush service.
4. No appointment is required.

5. Applicants are required to pay when collecting passport. The consulate does not accept cash and personal cheques. Only money order, credit card (Visa/Master card), bank cheque, and company cheque are acceptable. Please make cheques and money orders payable to "Chinese Consulate in Perth".



Tips for Applicants
1. Generally speaking, the validity of a visa is three months, so please submit applications one or two months before travel.

2. In the Application Form, please put N/A in blanks for the items which applicants have no proper answers to.

3. The 'Pick Up Form' is the only proof for getting back passport. If it is lost, only the passport holder with his/her Identity Card can retrieve his/her passport.

4. Required documents for application can not be made any change after submitting.

5. The application can not be corrected or cancelled after submission. Except for passport, all other materials will not be returned, so, please make copies by yourself in advance if necessary. If the originals and copies of the documents are required to be lodged into the consular office, the original documents will be returned after verifying and the photocopies will be left in the embassy.

6. Z, X, D or J-1 are generally issued with one entry with 3-month validity (enter before). Holders of them should apply for Resident Permit in the local Public Security Bureau within 30 days after entry.



2013 Holiday Schedule of the consulate in Perth
| Festival | Date | Day |
| --- | --- | --- |
| New Year's Day | January 1 | Tuesday |
| Australia Day | January 28 | Monday |
| Spring Festival | February 11 - 13 | Monday - Wednesday |
| Easter | March 4 | Monday |
| Good Friday | March 29 | Friday |
| Anazc Day | April 25 | Thursday |
| International Labor Day | May 1 | Wednesday |
| Queen's Birthday | June 10 | Monday |
| Mid-Autumn Festival | September 19 | Thursday |
| Chinese National Day | October 1 - 3 | Tuesday - Thursday |
| Christmas Day | December 25 - 27 | Wednesday - Friday |