Embassy of the People's Republic of China in Switzerland

Visa Application Form of PRC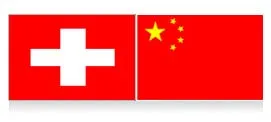 Ambassador: Ms. Xu Jinghu
Address: Kalcheggweg 10, 3006 Bern
Tel: +41-31-3527333
Fax: +41-31-3514573
Email: china-embassy@bluewin.ch



Consular Office
Address: Lombachweg 23, 3006 Bern (Take bus No.19 and get off at Petruskirche)
Tel: +41-31-3518257
+41-31-3514593 (manual answered between 14:30 - 15:30)
Fax: +41-31-3518256
Email: visastelle@bluewin.ch
Office Hours: 09:00 - 12:00, Monday - Friday (except holidays)

Consular Districts: Except the consular districts of Chinese Consulate in Zurich.



Important Notice about Application
1. Mail Applications will not be accepted. The embassy does not provide mail back service as well. If applicants can not visit the embassy in person, applications can also be lodged to the consular office by someone else (friends, relatives, or travel agencies) entrusted.
2. Appointment is not required.
3. From October 8th, 2012, the embassy and consulate will no longer accept Cash as a mean of payment, please pay by MasterCard, Visa Electron, Diners Club/Discover, Union Pay or Maestro, V Pay, etc.



Fees
Please pay by cash when collection.
1. Regular Fee per Person
| Types | Swiss Citizens | American Citizens |
| --- | --- | --- |
| Single-Entry with 3-month Validity | CHF 80 | CHF 150 |
| Double-Entry with 6-month Validity | CHF 100 | CHF 150 |
| Multi-Entry with 6-month Validity | CHF 130 | CHF 150 |
| Multi-Entry with 12-month Validity | CHF 190 | CHF 150 |
For group applicants (at least 5 members) who apply for a group visa with invitation letter from a qualified travel agency, fee is 80% of the list above per person. CHF 15 should be charged for the expedited service.
2. Expedited Service Fee per Person
Normally, the processing time is 5 working days. For urgent cases, the expedited service is available. Moreover, additional fees will be paid as following:
| | |
| --- | --- |
| 1 working day processing | CHF 50 |
| 2-3 working days processing | CHF 35 |
Note: From July 5th, 2012, the embassy and consulate have temporarily suspended the expedited service for following countries based on reciprocal principle:
Switzerland, Netherlands, Belgium, Luxembourg, Germany, Portugal, Spain, Denmark, Finland, Iceland, Norway, Sweden, Greece, Czech Republic, Esthonia, Austria
Besides, no expedited service for US and French passport holders will remain the same.

Requirements for Application
1. Passport valid for at least 6 months with blank pages.
2. Application form with genuine information and signature.
3. One passport photo attached to the application form.
For tourism, round-trip air ticket and hotel reservation are required. If visiting relative, invitation letter is required, as well as copies of inviter's work permit and residence permit, or copy of Chinese ID if Chinese.
For business, round-trip ticket, hotel reservation, original or copy of invitation letter are required.
If applying to study, JW201 or JW202 and Admission Letter from Chinese university/college are required.
If going for work, originals and copies of invitation letter and work permit are required.

Please contact Embassy of Switzerland in PRC if Swisses have problems there.



Related Chinese Embassies in Europe: Ukraine, United Kingdom, Tirana, Albania