Embassy of the People's Republic of China in the Kingdom of Belgium

Visa Application Form of PRC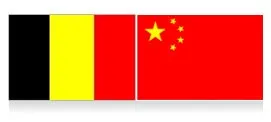 Ambassador: Mr. Qu Xing
Address: 443-445 Ave. de Tervuren, 1150 Woluwe Saint-Pierre, Brussels, Belgium
Tel: +32-2-7711495
Fax: +32-2-7792895
Email: chinaemb_be@mfa.gov.cn
Website: http://www.chinaembassy-org.be/eng/



Consular Office
Address: 400 Boulevard du Souverain, 1160 Auderghem, Brussels
Tel:
+32-2-6633001 (for passport, certificate and legalization consultation, available between 09:00-11:30 on Tuesday & Thursday)
+32-4-76751182 (for consular protection)
Fax: +32-2-7792283
Office Hours: 09:00-11:30, Monday-Friday (except holidays)



Chinese Visa Application Service Center (CVASC) in Brussels
CVASC is responsible for receiving applications of ordinary passport holders for visiting mainland China.

Holders of diplomatic, service (official) passport, or applicants qualified for applying for Chinese diplomatic, courtesy and service visa, or applicants applying for the Hong Kong visa/entry permit still submit their applications directly to the Chinese Embassy in Brussels.

Detailed Information of CVASC in Brussels:
Address: No. 109 Rue Neerveld, Woluwe Saint-Lambert 1200, Brussels
Business Hours: Monday-Friday (holiday excepted)
Application Submission: 09:00 - 15:00
Payment and Collection: 09:00 - 16:00
Tel: +32-2-775 0888
Fax: +32-2-775 0880
Email: brusselscenter@visaforchina.org
Transportation:
1. Metro: Line 1 Roodbeek
2. Bus: 42, 79 Thiry-woluwe; 29, 45 Marcel Thiry; 359, 659 Neerveld



Fees
1. Regular Visa Fee per Person
| Types | Belgium | USA | Romania | Poland | Others |
| --- | --- | --- | --- | --- | --- |
| 1 Entry | Euro 50 | Euro 100 | Euro 60 | Euro 60 | Euro 30 |
| 2 Entries | Euro 75 | Euro 100 | Euro 90 | Euro 60 | Euro 50 |
| Multi-Entry (6-Mon) | Euro 100 | Euro 100 | Euro 120 | Euro 60 | Euro 66 |
| Multi-Entry (1-Year) | Euro 150 | Euro 100 | Euro 120 | Euro 60 | Euro 100 |
| Group Visa (1 Entry) | Euro 40 | Euro 85 | Euro 40 | Euro 40 | Euro 23 |
2. Expedited Service Fee per Person
The regular processing time is 4 working days. For urgent cases, the expedited service is available. Moreover, additional fees will be paid as following:
| | |
| --- | --- |
| 2 working days processing | EUR 33 |
| 3 working days processing | EUR 23 |
3. Application Service Fee of CVASC per Person
Regular Service
(Fourth working-day collection)
66.55 (VAT inclusive)
Express Service
(Third working-day collection)
90.75 (VAT inclusive)
Urgent service
(Second working-day collection)
102.85 (VAT inclusive)
Post service(postage exclusive)
102.85 (VAT inclusive)
Notes:
(1) Visa Fees are collected on behalf of the Embassy.
(2) Application Service Fees which include 21% VAT are charged by the Center.
(3) The total amount of the fees to be paid by an applicant = visa fees + application service fees.
(4) Pay fees when collecting passport. Cash and debit card are accepted only.

Please contact Embassy of Belgium in PRC if Belgians are in distress there.



Other Chinese Embassies in Europe: Bosnia and Herzegovina, Bulgaria, Croatia