Embassy of the People's Republic of China in the Republic of Kenya
Follow us on: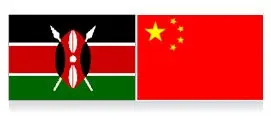 Ambassador: Mr. Zhang Ming
Address: Woodlands Road, Kilimani District, Nairobi, Kenya (P. O. Box 30508)
Tel: +254-20-2722559, 2726851
Fax: +254-20-2726402, 2711540
24-Hour Duty Phone: +254-727-532073
Office Hours: 08:30-12:00, 15:00-17:00, Monday-Friday (except holidays)
Email: chinaemb_ke@mfa.gov.cn
Website:
http://ke.china-embassy.org/eng/

Consular Office
Office Hours: 09:00-11:00, Monday, Wednesday and Friday (except holidays)

Economic and Commercial Counselor's Office
Mailing Address: Ngong Road, P.O. Box 48190, GPO 00100, Nairobi
Telephone Exchange: +254-20-2726180
Fax: +254-20-2713451
Email: ke@mofcom.gov.cn
Website: http://ke.mofcom.gov.cn/

Notices for Chinese Travelers to Kenya
Climate: Kenya lies in the tropical monsoon area; it is humid and hot on the coastal areas; it is mild in plateaus. Throughout the year, the highest temperature is 22-26 degrees centigrade, and the lowest temperature is 10-14 degrees centigrade. Nairobi is located in a plateau with an elevation of about 1,700 meters, where the temperature difference is big between day and night. When the sun shines, the temperature is relatively high in the Lake Nakuru National Park. The temperature is relatively low in Masai Mara National Park in the morning and evening.
Bank: Britain's Barclays Bank, Standard Chartered Bank and Kenya Commercial Bank are the three largest banks in Kenya. The business hours of bank is generally 09:00-15:00, Monday-Friday. Some banks also make business during 09:00-11:00 on Saturday.
Foreign Exchange: Foreign currency can be exchanged freely. The traveler's check and main international currencies (such as dollar, euro and pound) can be converted in grand hotels, airports, banks and personal foreign exchange entity.
Tip: Tipping is etiquette in Kenya, so please give gratuities to chauffeurs, porters and waiters which offer services for you during your traveling.
Time Difference: The time of Kenya is three hours later than GMT, and five hours later than Beijing Time.

Please contact Embassy of Kenya in China if Kenyans are in troubles there.



Related China Embassies in Africa: Lesotho, Liberia, Libya