Fiji Honeymoon Tour
TFJ104: 7 Days Private Tour of Denauru - Castaway Island - Denauru
Tour Type:
Private Tour, any part of the itinerary can be customized
Driver:
Private driver with many years of driving experience
Vehicle:
Air-conditioned car, spacious and comfortable
Accommodation:
Well handpicked hotels, also be open to your own choice
Meals:
Authentic local cuisines and western-style food for your choice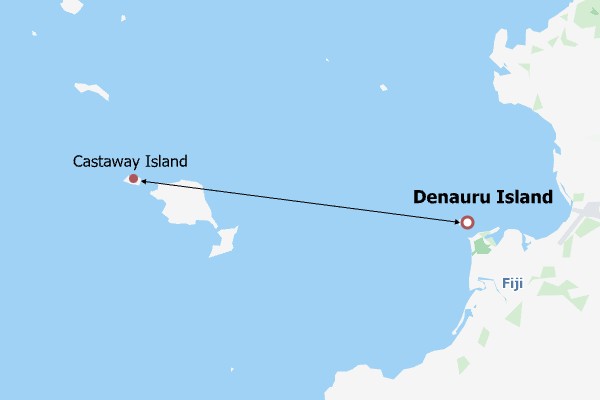 Thanks for choosing our Fiji honeymoon package. You will be picked up from airport and escorted to our well-arranged hotel. After checking in, you may have a rest in the hotel room to remove the flight fatigue or go outside to appreciate the island landscape.

Accommodation: The Westin Denarau Island Resort & Spa
Denauru Island is the biggest tourist resort in the South Pacific with the most beautiful sandy beach in Fiji and plenty of palm trees. Today, you may enjoy yourself on the private beach of the hotel, go swimming or diving. You may also try some ball games like golf, tennis and squash. The hotel is well equipped with these sites and facilities.

Meals: Breakfast
Day 3
Denauru Island - Castaway Island
After breakfast, the driver will send you to Port Denarau, where you can take the ferry to Castaway Island, taking about 1.5 hours. Castaway Island is on the North Beach of the Mamanuca Islands. On the ferry, you can appreciate the beautiful scenery of Mamanuca Islands. After checking in upon arrival, you can spend the rest of the day exploring the island by yourself.

Meals: Breakfast
Accommodation: Castaway Island Resort
During today's Fiji honeymoon package, you are free to travel around as you like. Castaway Island is one of the most popular and beautiful holiday resorts in Fiji. The hotel provides high-end sport facilities and entertainment service. You may take a walk on the white sandy beach, wander in the rainforest or just relax and read a book under a swaying palm tree.

Meals: Breakfast
Today is still free for your own exploration. There are many fun projects waiting for you to experience on this beautiful island. Castaway Island Rain Fortress which is open 10:30 am - 6:30 pm has water slides and endless ropes to get you wet. Another highlight of the island is the Tidal River and this lazy river form waves every 10 seconds. You can take the river bridge to get to slide island. Castaway Island's Lil Squirts Play Pad is the perfect entertainment site for you, equipped with spraying mushroom and a water worm complete with palm tree and cartoon monkey.

Besides, the hotel can provide a variety of water sports services, including snorkeling, windsurfing, kayaking and catamarans, etc. You can enjoy yourself in the crystal clear lagoon.

Meals: Breakfast
This is the last day to spend on the Castaway Island. Relax yourself in the resort surrounded by tropical gardens. You can also enjoy some entertainment at your own expense. An island hopping tour to a nearby island is also a good option to enrich your Fiji honeymoon tour.

Meals: Breakfast
Day 7
Departure from Nadi
Today you are going to leave the beautiful Fiji Islands. In the morning, please take the ferry to Port Denarau and then our driver will send you to the airport for your return flight. Your Fiji honeymoon tour ends here. We hope you have had a good memory!

Meals: Breakfast
This trip can be customized to meet your individual needs!
Itineraries you may also like: