Reservation Center
1-800-315-3949
(USA&Canada)
1-800-665-977 (AU)
0-808-189-1339 (UK)
800-840-9555
(Mainland China)
Tel:(+86) 29 8523 6688-555
China Flights
TravelChinaGuide - leading China tour operator, offers both real time flight schedule and ticket booking service with favored discount and quick response.
China Domestic Flights

Hong Kong & Macau Flights

International Flights
to/from China
Top Deals

Loading...

What's On
Read More

Direct Flight Between Beijing and Tehran Opened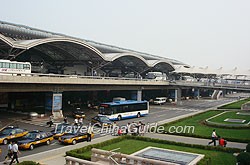 Direct flight between Beijing and Teheran has been opened since November by Mahan Air. This is the third air route to China by Mahan Air after Shanghai and Guangzhou. The route is served by aircraft A310, equipped with 24 business class seats and 160 economic class seats. W5078 departs from Beijing Capital International Airport at 00:40 every Tuesday, Thursday, and Sunday and arrives in Teheran Imam Khomeini International Airport at 05:40; W5079 leaves Teheran at 17:30 every Tuesday, Friday, and Sunday and reaches Beijing at 06:20 the next day (all time mentioned is the local time). The whole duration is about 8 hours.

Direct Flight between Guilin and Singapore to Be Operated Again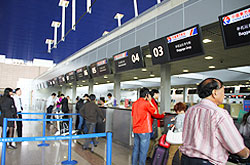 Tiger Air will operate direct flight between Guilin, China and Singapore again since the coming November 15th. It will be in service every Friday by A320 aircraft. TR2949 will depart from Guilin at 12:35 and arrive in Singapore at 16:30; TR2948 will leave Singapore at 08:00 and reach Guilin at 11:35 (all time mentioned is Beijing time).