Lanzhou Travel Guide
Lanzhou is the capital city of Gansu Province in northwest China. The Yellow River, the Chinese Mother River, runs through the city, ensuring rich crops of many juicy and fragrant fruits. The city is the transportation and telecommunication center of the region. Covering an area of 1631.6 square kilometers (629.96 square miles), it used to be a key point on the ancient Silk Road. Today, it is a hub of the Silk Road Tourism Ring, with Maiji Caves to the east, Bingling Temple Grottoes to the west, Labrang Monastery to the south and Dunhuang Mogao Caves to the north.

With mountains in the south and north of the city and the Yellow River flowing from the east to the west, Lanzhou is a beautiful modern city with both the grand beauty of northern cities and the prettiness of southern cities. The city downtown comprises five districts: Chengguan, Qilihe, Xigu, Honggu and Anning. Among them, Chengguan District, situated in the east of the city, is the center of politics, economy, culture and transportation. Anning District, in the northwestern, is the economic development zone as well as the area where most colleges are located.
As a transportation hub, it connects western and central China. Flights are frequent from many large cities such as Beijing and Shanghai. With three train stations, it is the termination of Longhai Railway (Lianyungang – Lanzhou Railway), an important east-west rail route in China. Bullet trains to Urumqi also start from this city
.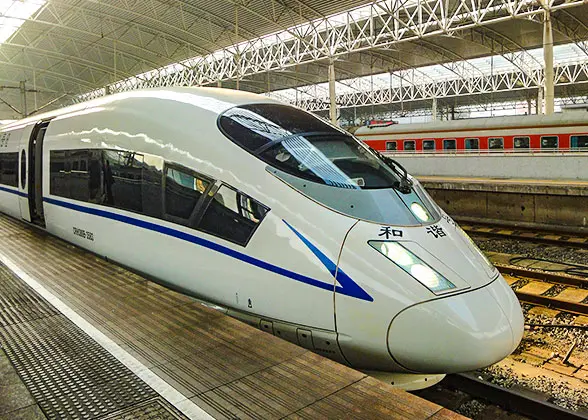 Train
Coach
City Bus
Taxi
-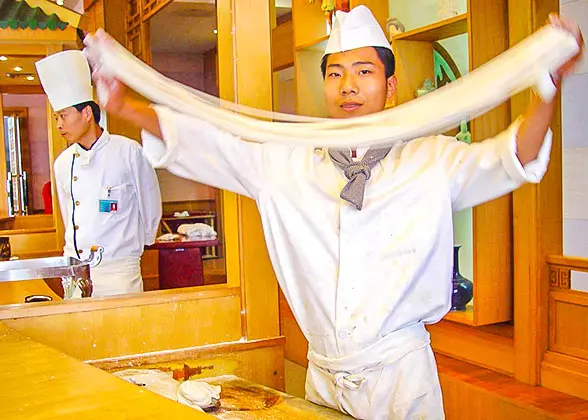 Owing to its location, their food absorbs characteristics from Islamic food. Beef and Mutton are common local food. The Beef Noodles are famous nationwide. Besides, there are many snacks such as Niangpi, Hui Dou Zi (Gray Bean) and Fried Noodles. Although many restaurants serve Islamic food, various cuisines such as hot pot and western food, are also offered for travelers. It is no need to worry about eating there.
Zhongxin Square, also named Dongfanghong Square is the largest square in the city, situated in the central area. Around this square, many shopping malls can be found. The square is the daily entertainment place for local people and is also an ideal shopping area for tourists. In addition, there are many popular commercial streets such as Qingyang Road and Zhongshan Road.
Nightlife in Lanzhou is not boring. Bars, KTV, and nightclubs are easily found at commercial areas. Or visitors can walk along the banks of Yellow River to enjoy its beauty with lights in the evening. If you are interested in the local snacks, several night markets are waiting for you.
Some basic facts and information are provided to help your trip, study, business or life.
Area Code & Zip Code
Banks
Famous Universities
Useful Phone Numbers
Hospitals
Bookstores
Post Office
Drug Stores
Festivals