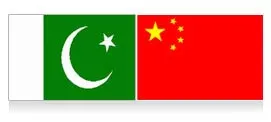 Visa Application Form of PRC

Ambassador: Mr. Liu Jian
Address: Ramna 4, Diplomatic Enclave, Islamabad
Tel: +92-51-8255059,
0315-6060000 (duty mobile phone)
Email: chinaemb_pk@mfa.gov.cn
Office Hours: 09:00-12:00, 14:30-16:30, Monday - Friday (except holidays)
Website: http://pk.chineseembassy.org/eng/



Consular Office
Tel: +92-51-8355016 (24 Hours Voice Inquiry Service)
+92-51-8355015 (Operator answered during 09:00-12:00, 14:30-16:30 on working days)
Fax: +92-51-2279600


Consular Districts: Except Sind Province & Baluchistan Province



Consulate-General of the PRC in Karachi
Consul General: Mr. Zhang Jianxin
Address: Plot No. ST.20, Block 4, Clifton, Karachi
Tel: +92-21-35874168
Fax: +92-21-35874381
Office Hours: 09:00-12:30, 15:00-17:00, Monday-Friday (except holidays)
Email: chinaconsul_khi_pk@mfa.gov.cn
Website: http://karachi.china-consulate.org/eng/



Consular Office
Tel: +92-21-35874266
Fax: +92-21-35373010
Office Hours: 09:00-12:00, Monday, Wednesday, Friday (except holidays)


Consular Districts: Sindh Province, Balochistan Province



Visa Exemption
1. Diplomatic/official passport holders are exempted from a visa to Mainland for 30 days, to Hong Kong and Macao for 14 days.



Requirements for Application
Basic Requirements:
1. Original passport with a validity of more than 6 months and at least 2 blank pages, and photocopies of the first 2 pages (personal information) of your passport and recent Chinese visas if any;
2. One fully completed Application Form in Chinese or English, attached with two recent color photograph (33mm X 48mm).
3. Generally applicants should come to the embassy/consulate in person with required documents, and may answer questions from the consular officer.

Additional Requirements:


F/M for business
1. Invitation Letter of Duly Authorized Entity or Confirmation Letter of Invitation issued by relevant Chinese entities (original).
2. F - An invitation letter issued by a relevant entity or individual in China. M - Documents on the commercial activity issued by a trade partner in China, or trade fair invitation relevant entity or individual.
3. A supporting letter from the organization which the applicant serves in.
4. Your bank statement (personal or company, the last six months)
5. Your taxpayer registration certificate (photocopy) and registration of the organization which you serves in (photocopy) for M only.
5. Your round-trip air tickets and hotel booking (first time visit to China).



L for tourism
For tourism in China, Pakistani nationals are requested to join a tourist group (more than 5 people), which should be arranged through a qualified local travel agency.



Z for Employment
1. Original invitation or confirmation letter from an authorized government organization like the local Chinese foreign affairs office;
2. Registration Certificate of Foreign Enterprises Permanent Office in China/Alien Employment License of the PRC/Working Permit by the State Administration of Foreign Experts Affairs;
3. Physical Examination Record for Foreigner and attested by Ministry of Foreign Affairs;



X for Study
1. Original and photocopy of the Admission Letter issued by a school or other entities;
2. Original and photocopy of Application for Study ( FormJW 201 or JW 202);
3. Mark sheet/diploma (original and photocopy, photocopy should be attested by Ministry of Foreign Affairs of Pakistan);
4. Physical Examination Record for Foreigner attested by the Ministry of Foreign Affairs.

G for Transit
An onward air (train or ship) ticket with confirmed date and seat to the destination country or region.



Fees


Pakistanis are exempted from any visa fees to mailand China.



Citizens of USA and other countries with ordinary passport are charged as following:
| Entry Numbers | American Citizens | Citizens of Other Countries |
| --- | --- | --- |
| Single | Rs. 11,200 | Rs. 2,000 |
| Double | Rs. 11,200 | Rs. 3,000 |
| Multiple Valid for 6 Months | Rs. 11,200 | Rs. 4,000 |
| Multiple Valid for 12 Months | Rs. 11,200 | Rs. 5,000 |
| Group Visa | Rs. 9,600 per capita | Rs. 1,600 per capita |
Note: Regular processing time takes 4 working days. Service fee of Rs. 1,400 will be charged if you want to use expedited service.

Please contact Embassy of Pakistan in China if Pakistanis are in distress there.



Other Chinese Embassies in Asia: Palestine, Manila, Philippines, Doha, Qatar, Saudi Arabia