Pingyao Travel Guide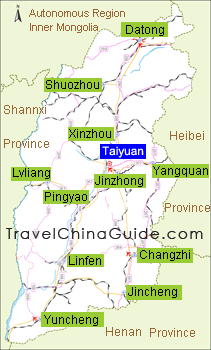 In the central area of Shanxi Province lies an ancient county typical of rural counties in North China--simple and steeped in ancient tradition. What's different is that this county is linked firmly to a certain prosperous time in Chinese history. It played quite an important role in the economic development of Shanxi during the Ming and Qing Dynasties.
Pingyao County is 94 kilometers (58.4 miles) southwest of Taiyuan. With an area of 1,260 square kilometers (486.5 square miles), it has five towns and nine villages under its prefecture. Unlike those cities or counties south of the Yangtze River, this small county was not endowed with charming natural scenery but with a group of accomplished businessmen. It was the birthplace of the Jin Businessmen, who were one of the two famous business groups during the Ming (1368-1644) and Qing (1644-1911) dynasties. Owing to this, the first Chinese exchange shop was opened here. Then, for the next hundred years, the city was home to almost all of the large exchange shops in the country. To a certain degree, the city was to China during the eighteenth century what Wall Street is to the US, which not only helped promote the economic development of Shanxi, but also left us with a magnificent old city and a series of grand residences.
Pingyao has now become quite a hot attraction site even though it is no longer economically prosperous. It boasts the famous Pingyao Old City which was included in the United Nations World Cultural Heritage in 1997. From the top of the grand City Wall, you have a bird's-eye view of the Old City, a complete city built almost a thousand years ago. In the Ancient Ming and Qing Street, you can experience the town's former glory while exploring the rows of residences and shops all constructed in the original architectural style.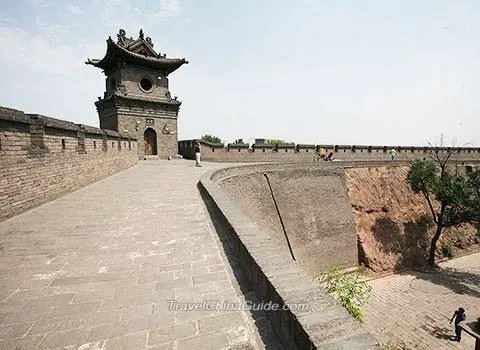 Pingyao City Wall

As a popular tourist city, Pingyao has a great number of hotels in its not very large old city area. Many of the hotels are delicately constructed and decorated in a Ming and Qing style, comfortable and easy for visitors to appreciate the authentic flavor of old times. Yide Hotel is highly recommended when staying in this ancient city. It is situated in a quiet little alley just a few minutes' walk from Nan Dajie, the main street of Pingyao Ancient City. It is a beautifully renovated courtyard house built in 1736 by a wealthy merchant during the reign of Emperor Qianlong. All rooms in Yide Hotel are well equipped with air conditioners, bathrooms and large kang-style beds. Besides Yide, Yunjincheng Folk Hotel and Tian Yuan Kui Guesthouse are also good choices.

Today, the county's economic and government center has gradually moved outside the Old City. A residential area and commercial buildings have sprung up around the Old City. Department stores, super markets, and other entertainment venues show this ancient county's renewed vitality. While it does its best to keep its valuable old culture and heritage, the city continues to develop into a modern new county.


Basic Facts
Area
: 1260 square kilometers (486.5 square miles)
Population
: 490,000
Area Code
: 0354
Zip Code
: 031100

Emergency Numbers:
Fire: 119
Police: 110
Ambulance: 120

Useful Numbers:
Tourism Ticket Complaints: 0354-5690000
Price Complaint: 12358
Passenger Transport Complaints: 0354-5670270
Tourism Administration Complaints: 0354-5621411

Other Numbers:
China Mobile Service Tel: 10086
China Union Service Tel: 10010; 10011
China Telecom Service Tel: 10000
Consumer Complaint: 12315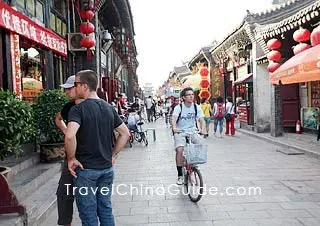 Ancient Ming-Qing Street

Book Store
Xinhua Book Store
Address: No.145, Shuncheng Road

Hospital
People's Hospital
Address: No.61, Shuguang Road

Post Office
Old City Branch:
Address: No.5, West Avenue
The County Branch:
Address: No.6, Shuguang Road



Getting to know more tips for visit, please check China Travel Tips.
Send your friends a Pingyao Postcard!