Anhui Provincial Museum: Porcelain Pictures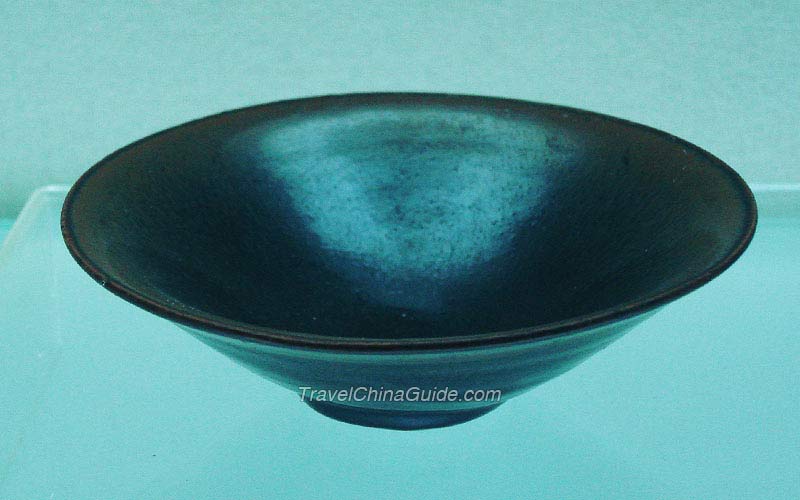 This museum has a very good collection of ancient porcelain with a great variety and an extended span of time which runs through the whole history of Chinese porcelain. In this exhibition, there are treasures of famous kilns in history, such as celadon of Yue Kiln, underglaze painting porcelain and porcelain with appliqué-worked design of Changsha Kiln in Tang Dynasty and shadowy blue porcelain of Jingdezhen Kilns.
- Last modified on Apr. 04, 2017 -
Questions & Answers on Anhui Provincial Museum: Porcelain Pictures
Asked by Mr.subir | Feb. 23, 2011 00:52

Reply
What is the distance between hefei to Guanjzhou. How I can reach by Train with economy.
Answers (1)
Answered by Mr.Leo | Feb. 23, 2011 19:58

3

0

Reply
Hello,Mr.subir
The train runs about 1400km between Hefei and Guangzhou. If you want to save money, choose the hard seat ticket. Note that the trip will be more than 18 hours, so it will be rough time hard-seat passengers.

Asked by Ms.Susan Soo from S'PORE | Jun. 18, 2009 22:00

Reply
Could you please advise transportation from Xiamen to Mt Huang Shan. Should via train or bus, which is more convenient and how long does it take. Planning our trip from S'pore to Xiamen July 31, arriving after 1pm then proceed straight to Mt Huang shan.
Answers (1)
Answered by Mr.Shan | Jun. 19, 2009 04:14

3

0

Reply
Huangshan is about 1,000 kilometers from Xiamen,so don't consider taking a bus. Currently, there are two trains from Xiamen to Huangshan (Tunxi)respectively at 09:39 and 21:01. It seems that the latter one may meet your need. The journey is about 23 hours and costs 230RMB/hard-sleeper or 350RMB/soft-sleeper.

When you arrive at Huangshan City by train, you have to transfer to a bus which leads you to the Mt. Huangshan Scenic Area. I have read lots of transport tips on Huangshan at https://www.travelchinaguide.com/cityguides/anhui/huangshan/

Actually, you could fly from Xiamen to Huangshan Airport directly. Everyday, there is a flight leaving from Xiamen to Huangshan at 17:10. See the flight information at https://www.travelchinaguide.com/china-flights/

Good luck~
Asked by Ms.Murphy from UNITED KINGDOM | Apr. 02, 2009 17:23

Reply
Hi

I'm going to Wuhu, Anhui for a 2 months in July and I'd like to go to Hong Kong for a few days. Could you tell me the easiest way to get there?

Also, if you could tell me how to get to Taiwan, that would be fantastic.

Kind regards
Answers (2)
Answered by Mr.lol | Apr. 03, 2009 03:29

2

0

Reply
Hi, Wuhu does not have airports, so you should go to Hefei, the capital of Anhui, and take a flight from Hefei to Hongkong, this is the easiest way as far as I know.

And when you arrive in Hongkong, take a flight to Taiwan. Do you go to Taiwan from Hongkong or another city?
Answered by Ms.Murphy from UNITED KINGDOM | Apr. 03, 2009 08:05

0

0

Reply
Thank you for the information.

However, is there a way to get to Hong Kong via trains or ferry instead? The flight from Hefei to Hong Kong is more expensive than a flight from London to Hong Kong!

Also, I'd like to know how to get to Taiwan from Anhui.

Thanks!