Pictures of Bingling Temple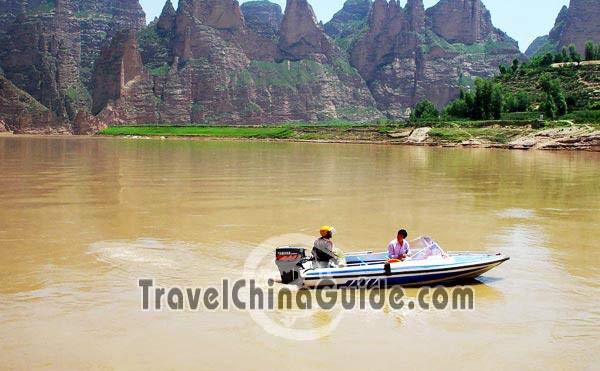 The towering stone peaks along the Yellow River constitute the unique scenery of Bingling Thousand Buddha Caves in Lanzhou.
The Bingling Temple is on Jishi Hill, west of Yongjing County, Gansu Province. Bingling Temple is a series of natural caves in a canyon along the Yellow River, packed with engraved Buddhist sculptures. This is one of the most important sets of caves in China. Bingling is a transliteration from the Tibetan from ancient times, this was a vital pass to Tibet.
Attraction Intro:
Bingling Temple