Pictures of Ocean Park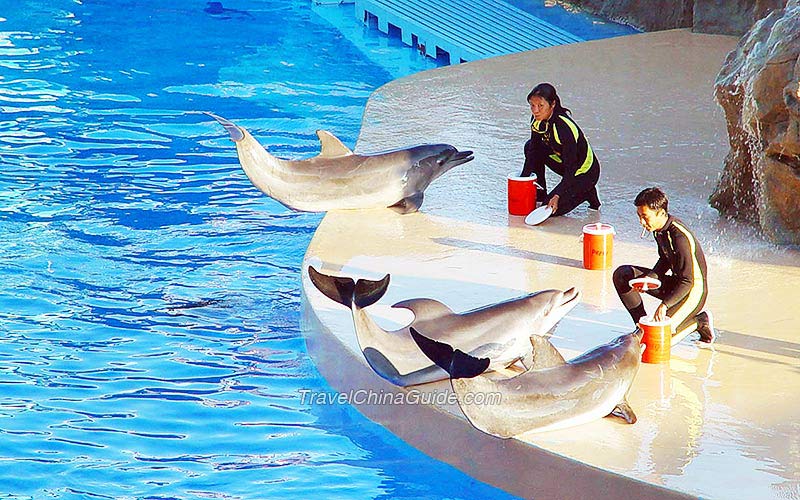 Lovely dolphins are true stars in the Ocean Park.
Ocean Park, lying between Aberdeen and Repulse Bay, is the largest leisure paradise in Southeast Asia and one of the largest marine parks in the world. Covering over 200 acres, the park was built on both sides of the mountain. A cable car system links the lowland and headland sections and provides spectacular views of Hong Kong.
Attraction Intro:
Ocean Park