Yuhuatai Martyrs Park Pictures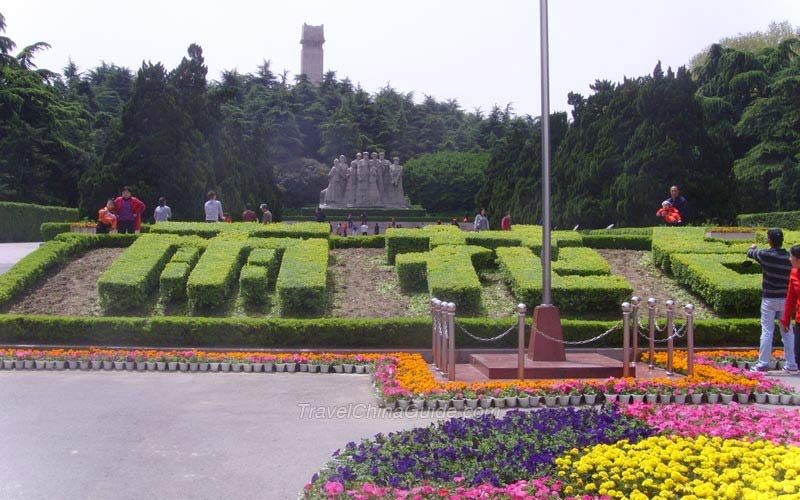 The Yuhuatai Martyrs Park is located outside of the Zhonghua Gate, Nanjing. It covers an area of about 152.7 hectares with more than 300 thousand trees grown in it. 90% of the park is covered by trees. Since the city was set up in 472BC by King Goujian of the Yue Kingdom, Yuhuatai has become a very famous location for hiking. However, In 1927, it became Kuomintang army's execution ground, where Chinese Communists were executed.
- Last modified on Sep. 08, 2017 -
Questions & Answers on Yuhuatai Martyrs Park Pictures
Asked by Mr.Rajaram | Mar. 31, 2011 03:32

Reply
how much distane from Nanjing air port to the Economic and Technilogical Development Zone,
Add: No.208 Yaoxin Road,
Nanjing Economic and Technological Development Zone,
210046, Jiangsu, P.R.China

What will be approx taxi fare for this distance.

Answers (1)
Answered by Mr.Jamie | Mar. 31, 2011 04:00

0

0

Reply
As I know, the distance from the airport is about 50~60kms, taking you around 120RMB by taxi.

Asked by Mrs.Mille from USA | Sep. 14, 2009 07:01

Reply
Hi, am visiting daughter, she is attending college in Nanjing. Have a 2-3 days of free time, while she is in class with nothing to do, would like to see the sights there. How and where do I book day tours or trips? Any idea of costs? Any suggestions welcome.
Answers (1)
Answered by Ms.Taylor | Sep. 17, 2009 22:49

0

0

Reply
I used this for my trip to Yangtze last year. You can try:
https://www.travelchinaguide.com/tour/tailormade.htm
Asked by Mr.C from USA | Aug. 30, 2009 12:47

Reply
I am an international student that will be studying at Nanjing University for a year. I fly into Shanghai on Thursday at 2:00 PM. I would like to take the Bullet Train to Nanjing. Can I purchase the bullet train tickets at the Train station in Shanghai and where would I purchase the bus ticket? What is the best/easiest way to get to the train station from the Shanghai Airport? If by bus, what is the bus number and where do I find it? Also, when I arrive in Nanjing what is the best/easiest way to get to University? I have a dorm room reservation set up for that night.
Thank you for your assistance!!

Answers (1)
Answered by Mr.very from CN | Aug. 31, 2009 04:20

0

0

Reply
Hi, airport shuttle line 5 can take you to railway station. The bus starts from the airport. If you can not find the pick-up point, ask the staff in the airport. There are many signs in the airport to instruct you to the shuttle bus also. The ticket is brought when you get on the bus. When you reach the railway station, buy the ticket in the tickets counter.
When you get to nanjing. Take subway line1 at railway station and get off zhujiang road, you will see your university. Or, bus 28 and 33 can also take you there (get off at zhujiang road). But i think the subway is the most fast and convinient way!