Canglang Pavilion Pictures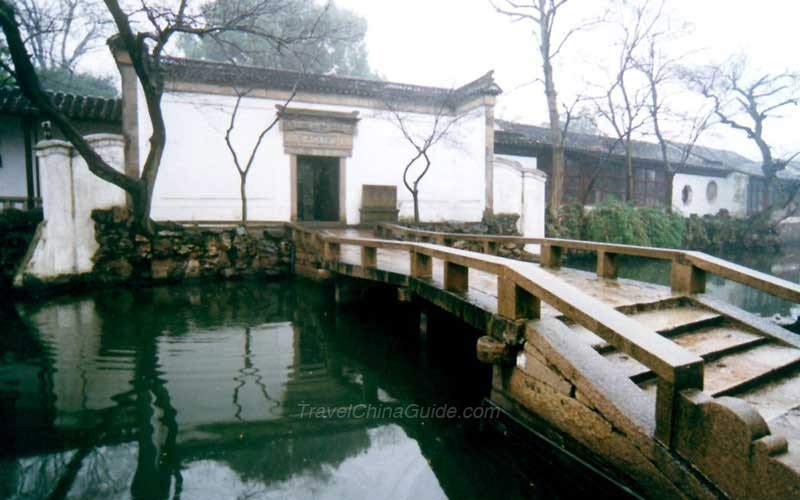 Canglang Pavilion, once the private garden in the Northern and Southern Dynasty, is a classical local garden with a long history in Jiangsu Province.
Canglang Pavilion (Blue Wave Pavilion) at Langting Street, is the oldest existing garden in Suzhou. It was once a private garden of a government officer of the Wuyue State during the Five Dynasties (907-960) period. The garden has a very unique layout. Before passing through the garden gate, one can see a circle of water flowing outside. One has to cross the brdge to reach the garden. Major sights in the garden are hills and rocks.
Attraction Intro:
Canglang Pavilion
- Last modified on Jul. 17, 2017 -
Questions & Answers on Canglang Pavilion Pictures
Asked by Mr.kiran | Apr. 11, 2011 03:59

Reply
How to go by train to PVG airport from Suzhou???? Can anybody tell me the procedure?????
Answers (1)
Answered by Mr.Jamal | Apr. 11, 2011 19:47

0

0

Reply
Hi,
You can find the bus to PVG at the 18, Tongguangfang, Renmin Road and there will be one bus every hour from 06:20-15:00 CNY80

Asked by Ms.Blanche from PHILIPPINES | Nov. 09, 2009 04:06

Reply
hello!

we're going to Shanghai on last weekend of January. i've read it will be very cold by then. How cold will it be? is it advisable to go to Suzhou for a day tour on those dates? Thanks
Answers (1)
Answered by Mr.Frankie | Nov. 11, 2009 01:04

0

0

Reply
Yes, the weather will be cold and wet, so it is suggested that you wear warm sweaters and overcoats, or maybe downjackets. Suzhou should be worthy of a one-day tour.
Asked by Ms.JANNICE from MALAYSIA | Oct. 01, 2009 09:29

Reply
Hi all..
I will be arriving in Hang Zhou airport in 12 of Nov and will catch a coach from airport to Su zhou directly .
But i just wonder where/what station the coach ll normally arrived in Suzhou.
for the return, which station can I take the bus to Hang zhou airport? and how much it cost? thanks in advance!!
Answers (1)
Answered by Ms.Emma | Oct. 07, 2009 22:39

0

0

Reply
The bus will arrive in Tongguanfang at Renmin Road. Get to the same place to catch up the bus back to Hangzhou airport.