Pictures of Lion & Dragon Dance Performances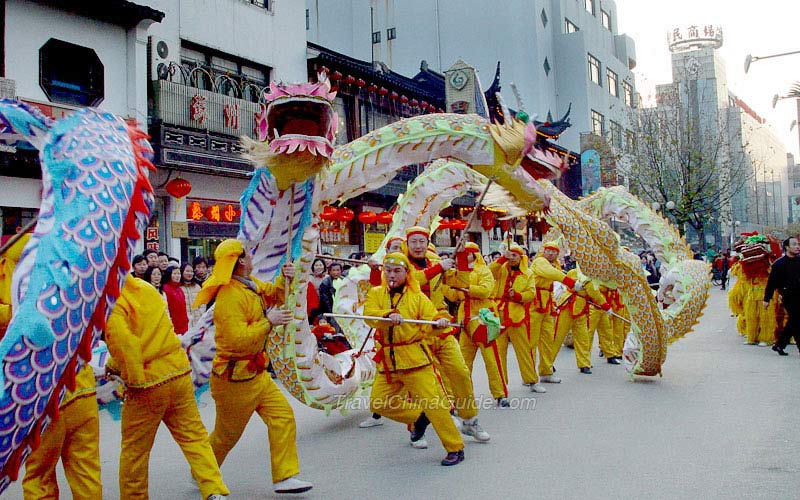 The bamboo-frame dragon is about 108 feet in length, dragon dance in the street, Suzhou.
Lion Dance and Dragon Dance both are traditional folk dances of China. Dragon appeared in Chinese book in the very early times. Dragon dance has the meaning of prosperity to the country and peace to the people. Lion dance became popular in China during the Southern and Northern Dynasties (386-589). Traditional custom believes that lion dance drives away ghosts and evils.