Tongli Town Pictures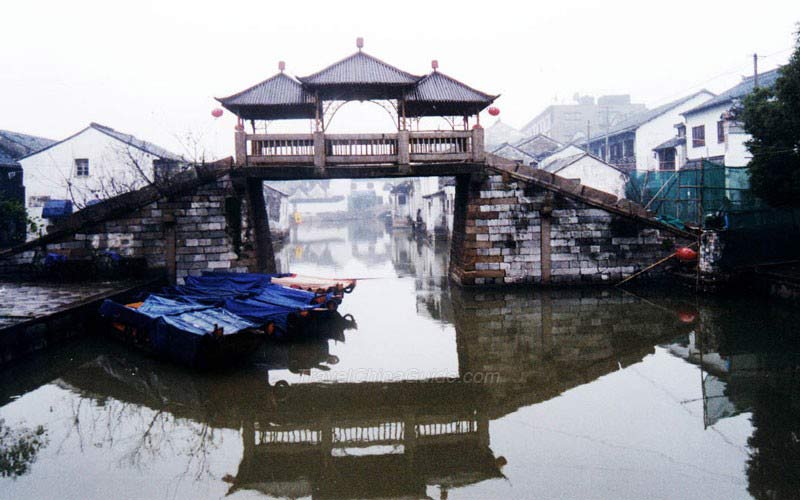 One fifth of the area of ancient Tongli Town is covered with water, over which are bridges of different styles, Suzhou.
Tongli Town, having a population of more than 33,000, is an ancient water town situated on the eastern shore of the Taihu Lake, 23 kilometers from Suzhou City. The bridges and antique residential houses are its highlights. Forty-nine stone bridges in a variety of styles join the seven islands created by fifteen rivers and five lakes. This wonderful place deserves its reputation of a 'museum of ancient architectures' as it boasts many houses and temples dating from the Ming and Qing Dynasties.
Attraction Intro:
Tongli Town