Pictures of Minorities in Yunnan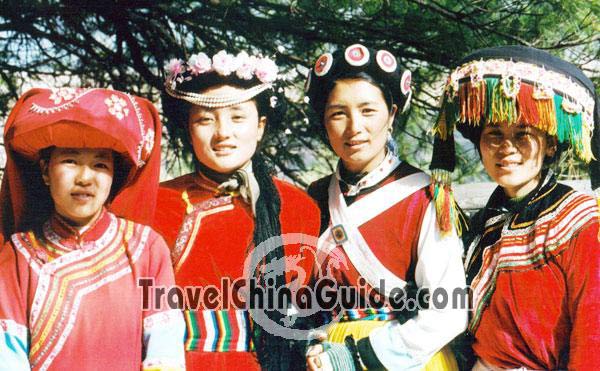 Yunnan is a place where minorities gather togther and you can enjoy the different and distinctive customs here.
China boasts 55 ethnic minorities, while only in Yunnan, 25 of them can be found, including Bai, Dai, Yi, Miao, Buyi, Shui, Yao, Naxi and Achang, etc. Although, these different ethnic minorities have different customs, etiquettes, costumes, religious beliefs and even languages, but almost all of them are good at dancing and singing. Their colorful lifestyles feast your eyes.
- Last modified on Jun. 28, 2017 -