Chinese Zodiac Photos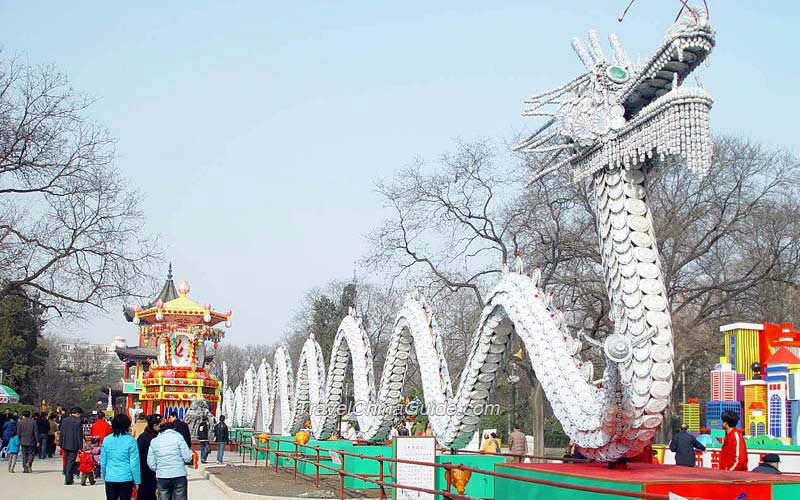 Chinese zodiac, or Shengxiao in Chinese, consists of 12 animals, each of which symbolizes a lunar year. It is calculated on a 12-years cycle according to lunar calendar. The 12 Chinese horoscope animals are rat, ox, tiger, rabbit, dragon, snake, horse, sheep, monkey, rooster, dog and pig. The zodiac is an important part of Chinese traditional culture and 12 animals are popular images that are seen everywhere. Brief Intro:
Chinese Zodiac
- Last modified on May. 09, 2021 -
Questions & Answers on Chinese Zodiac Photos
Asked by Chazten from ALABAMA | May. 06, 2021 14:23

Reply
what is my sign?
i am was born in 4/14/09
Answers (1)
Answered by Justine | May. 09, 2021 22:34

0

0

Reply
Your zodiac sign is Ox.
Asked by MII_GAMER | May. 13, 2019 08:22

Reply
I want to see if im lucky this year Date:06/08/2007
Answers (1)
Answered by Emma from UKRAINE | May. 23, 2019 00:02

0

0

Reply
Well, to be honest, this year is the Ben Ming Nian for people born with Pig Sign. You may face several difficulties in the year. However, you need to have more confidence to handle these. You need to make full use of time to learn more things and skills.
Asked by laura from USA | Apr. 18, 2019 16:33

Reply
My name is Laura born Nov.25 1981
feeling lost. can you help me find my direction?
Answers (1)
Answered by Romeo from FRANCE | Apr. 22, 2019 00:36

0

0

Reply
Hi, have you met some challenges? Maybe you can have a trip and it really helps to relax and you can finally figure out what you really want. Anyway, this is a very lucky year for you in career. Good luck!
Asked by Tenzin Dolma from INDIA | Feb. 26, 2019 23:08

Reply
I am a wood dog 1994 born, and my boyfriend is rooster 1993 fire.
last two years we have been fighting but we didn't broke up, but now, his family has totally opposed for this relationship. I do love him but I have to let go as our relationship is hurting many people. Well, is rabbit only the perfect match for dog? its like 7 years older. Is there any other match with less than 4 year gap compatibility? because in home page you have said more than 6 years gap is not good in relationship. Help. and also I am going down hill on my job. should i do phd or keep working somewhere?
Answers (3)
Answered by Demi from AUSTRALIA | Feb. 27, 2019 17:30

0

0

Reply
Pig, Rat, Ox sign people are all available and there is a high compatibility between they and you. According to your zodiac prediction, it is suggested to maintain the statues quo and it may not be very favorable for you to change a job this year.
Answered by tenzin dolma from INDIA | Feb. 28, 2019 20:14

0

0

Reply
thank you for your reply it helped a lot. Question again, should i do phD then? because my current job contract finishes on june, and what shall i do? Confused again. Help.
Answered by ICEBERG | Mar. 01, 2019 01:08

0

0

Reply
It may be a little hard to tell you what you should do in the new year and it should be a careful choice. You may talk to your families or friends and consult their opinions. Finally, ask yourself, what do you want in your deep mind. Good luck!