Map of China Provinces & Cities
The following map shows an overall view of China's land area of about 3.7 million sq mi (9.6 million sq km) on a scale of 1:9,000,000. The territorial waters and neighboring countries are also included. The country's provinces, major cities, together with popular tourist attractions are marked to facilitate visitors to China.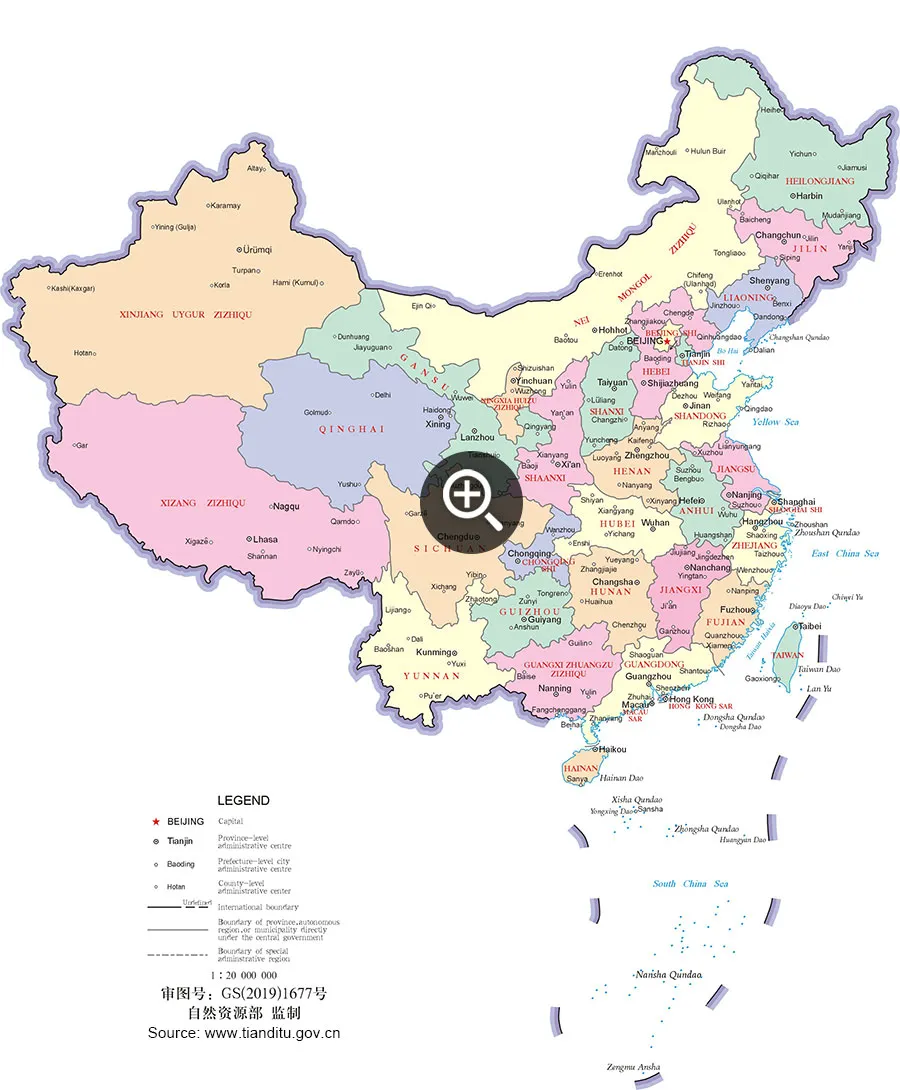 Province Map
China has 34 provincial-level administrative units: 23 provinces, 4 municipalities (Beijing, Tianjin, Shanghai, Chongqing), 5 autonomous regions (Guangxi, Inner Mongolia, Tibet, Ningxia, Xinjiang) and 2 special administrative regions (Hong Kong, Macau).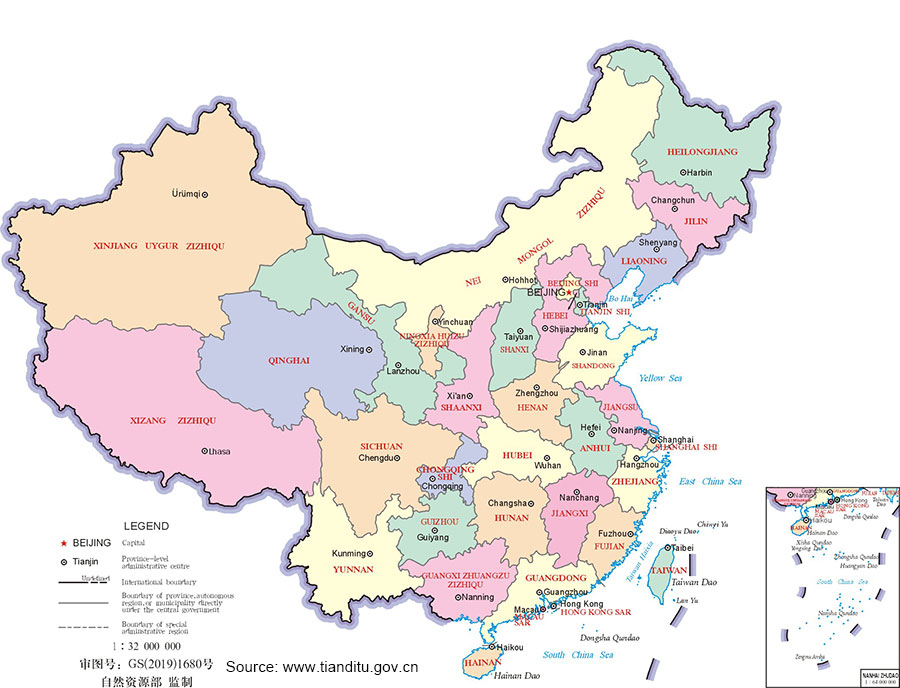 More Maps of Provinces: