Rural Life in China Pictures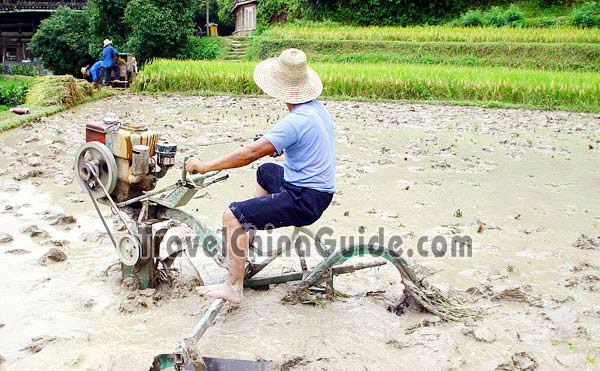 South China is very suitale for the growth of rice. This peasant is ploughing paddy field.
China has a rural population accounting for 71% of the country's 1.3 billion people. Farmers mostly work in the fields growing wheat, paddy, maize, soya and vegetables. In some places, farmers still plough fields with harnessed attle. In comparison to city life, life in the country is tranquil. There are few cars or factories, and people can enjoy fresh air and food. They buy and sell farm produce in the local markets.
- Last modified on Jul. 11, 2017 -