Jiaxiu Tower Pictures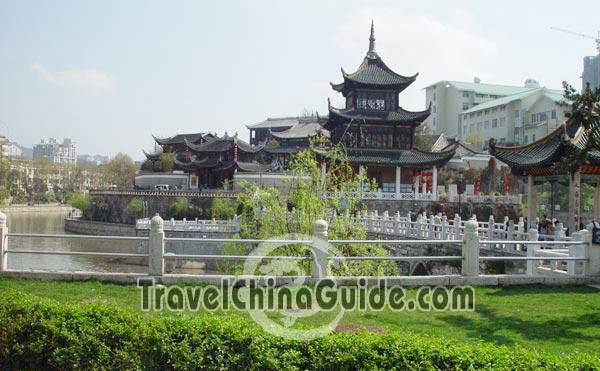 Jiaxiu Tower (the first scholar's tower) is the landmark of Guiyang, capital city of Guizhou Province.
The Jiaxiu Tower, also called the First Scholar's Tower, is the landmark of Guiyang City, Guizhou Province. It is situated on Fuyu Bridge over the Nanming River. Originally built in 1598 in the Ming times, it is magnificent and unique, and of great cultural significance in Guiyang.
Attraction Intro:
Jiaxiu Tower
- Last modified on Dec. 20, 2017 -