Jiujiang - Lushan National Park Pictures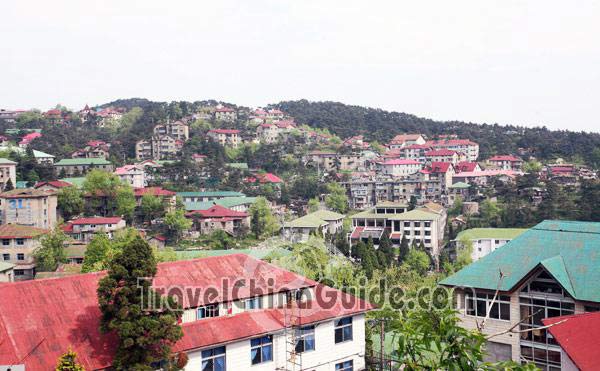 A birds's-eye view of the whole town of Guling, in the heart of Lushan Mountain. Guling in Chinese means a bull, and the town is so named because it resembles the shape of a bull, roaring up into the sky
Picturesque Mt. Lu is known for its steepness and grandeur. The oval-shaped mountain has cultural, religious and educational connotations. Many famous poets such as Bai Juyi, Li Bai and Su Shi wrote poems about the mountain. Zhu Xi, a noted philosopher of the Ming Dynasty revitalized the Bailudong College, an academy of classical learning in ancient China. Mt. Lu has shrines honoring Buddhism, Taoism, Catholicism, Christianity and Islam.
Attraction Intro:
Lushan National Park
- Last modified on Feb. 01, 2017 -
Questions & Answers on Jiujiang - Lushan National Park Pictures
Asked by Ms.JW | Apr. 11, 2011 22:59

Reply
about how many people live in Nanchang City
Answers (1)
Answered by Mrs.Yushan | Apr. 12, 2011 02:08

25

0

Reply
3000,000
Asked by Ms.india from INDIA | Jan. 29, 2010 04:27

Reply
how far is the train station to the airport in nanchang? we're trying to book our tickets and we don't want to miss it. Please help! in other cities there are shuttles maybe u could tell us the shuttle bus no. thanks so much!
Answers (1)
Answered by Mr.Sandy | Jan. 31, 2010 04:38

22

0

Reply
There is a KFC on the right side of the train Station. The airport bus can be found opposite KFC. There is a shuttle bus every half a hour and can reach to the airport in 50 minutes.
Asked by Ms.Lim from SINGAPORE | Jul. 07, 2009 21:44

Reply
How far is Jiujiang from Nanchang? Please tell me the time table of the trains from Nanchang to Jiujiang and the cost.
Answers (1)
Answered by Ms.Yuan from CHINA | Jul. 08, 2009 21:50

6

0

Reply
By railway, Jiujiang is 134 kilometers from Nanchang. There are 44 trains from Nanchang Railway Station to Jiujiang each day. The first train leaves at 01:21, and the last train leaves at 23:37. Almost during each hour, there is a train departing there.
Asked by Mr.bevin from ENGLAND | Jan. 13, 2009 20:23

Reply
nanchang is a great place to visit the food is great the people are great , the driving is best left to the taxi drivers but enjoy your visit people because it could be a long time before you return .
Answers (1)
Answered by Mrs.Last from UNITED STATES | Feb. 08, 2009 15:25

4

0

Reply
Hello Mr. Bevin: This is Cathy in the United States. My daughter was born in Linchuan, in JiangXi Province. I adopted her in 1996. My entire family (husband, 2 children) plan to return to China this summer and want to spend time in LinChuan because my daughter's foster family lives there. Can you recommend a hotel in Linchuan with Western style features (especially Western bathrooms). How much would such a place cost to stay there a week. Also, we will need a driver and translator...how does one hire people to drive and translate back and forth into English for us. Thank you for any ideas.