Palcho Monastery Pictures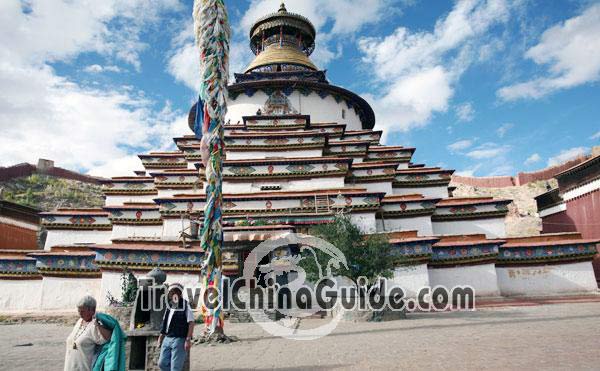 The beautiful Bodhi Stupa, Kumbum in Tibetan, is the symbol of Palkhor Monastery with hundreds of layers printed with countless images of icons.
Built in 1427 on a mountain in northeastern Gyangtse County of Shigatse, Palcho Monastery is a typical Tibetan Buddhist structure with a combination of stupa and temple, regarded as the representative of the monastery style of 13th to 15th Century in Tibet. Sakya, Gedang and Gelug, three great schools of Tibetan Buddhism coexist in the temple. This is the most distinctive feature of Palkhor.
Attraction Intro:
Palcho Monastery
- Last modified on Sep. 28, 2018 -