China Consulate in Zurich, Switzerland

Visa Application Form of PRC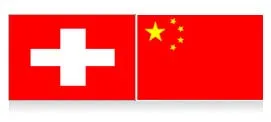 Consul General: Ms. Mao Jingqiu
Address: Bellariastrasse 20, CH-8002 Zurich, Switzerland
Tel: +41-44-2011005 (Duty Phone)
+41-44-2091518 (Administrative Office)
+41-44-2058421 (Protocol Office)
Fax: +41-44-2017712
Email: chinaconsul_zu_ch@mfa.gov.cn
Office Hours: 08:30-12:00, 14:30-18:00, Monday-Friday (except holidays)

Consular Section of Chinese Consulate in Switzerland
Address: Mythenquai 100, 8002 Zuerich
Tel: +41-44-2091500 (available between 15:00-17:00 on Tuesday and Friday except holidays)
Fax: +41-44-209150
Office Hours: 09:00-12:00, Monday-Friday (except holidays)
Consular Districts
Aargau, Appenzell Ausserhoden, Appenzell Innerhoden, Glarus, Graubunden, Luzern, Schaffhausen, Schwyz, ST. Gallen, Zug, Thurgau, Zurich, Principality of Liechtenstein
Tips
Take tram No.7 at the Zurich Railway Station, get off at Brunaustrasse and then walk for about three minutes.
2019 Public Holidays of China Consulate in Zurich
New Year's Day
Tuesday
January 1
Chinese New Year
Monday - Wednesday
February 4 - 6
Easter
Friday
April 19
International Labor Day
Wednesday
May 1
Swiss National Day
Thursday
August 1
Chinese National Day

Monday - Wednesday

September 30 - October 2
Christmas Day
Wednesday & Thursday
December 25 & 26

For American Citizens:
No matter what kind they apply for, they are charged CHF 150.

For Canadians Citizens:
No matter what kind they apply for, they are charged CHF 80.

For Serbian Citizens:
No matter what kind they apply for, they are charged CHF 5.

For citizens of Pakistan, Albania, and Bosnia and Herzegovina: Free.

For Citizens of Other Countries (except the countries mentioned above):
CHF 80 for single-entry, CHF 100 for double-entry, CHF 130 for multi-entry with six months validity, CHF 190 for multi-entry with twelve months validity.

China Tour from Zurich Switzerland
---

Selected Questions and Answers:

Asked by Mrs. Kinoshita
1. Can I apply for a visa in Geneva or only in Berne?
2. Is it necessary to visit in person both to deposit the application and to pick it up? Or can it be returned by post?
3. Are there any special arrangements for diplomats?
Sorry for lots of questions. And thank you for providing this enquiry service - many Embassies don't!

Answered by Mr. Albert
1. You have to go to Berne for application.
2. You must visit the embassy to deposit the application and pick it up in person or entrust a friend or travel agency to do it for you. The embassy doesn't accept mail application and they don't provide post-back service.
3. No, but you'd better confirm it with the Chinese embassy in Berne.
---

Asked by Mr. laurent
I am planning a trip to Shanghai and Beijing in the end of the month , but nothing is confirmed yet, do I need a return flight booked and the hotel address where I will stay in shanghai to get a visa or I can just turn up in Bern and will get it on the day. Thank you for your answer



Answered by Mr. Warren
You have to get it in advance for your trip to Beijing and Shanghai.
The round-way air tickets and confirmed hotel booking are necessary.
- Last modified on Mar. 05, 2019 -
Questions & Answers on China Consulate in Zurich
Asked by Catherine Tsung from BRAZIL | May. 19, 2019 04:49

Reply
Whats the address of consulate in Bern - website shows 2 address?
Hi, I would like to know which is the accurate address of visa consulate services for chinese visa in Bern, the internet shows 2 of them:
1. Lombachweg 23,3006 Bern
OR
2. 1st Stock, Murifeld, Weltpoststrasse 5, 3015, Bern
Asked by Stephanie from SWITZERLAND | Mar. 05, 2019 05:35

Reply
Visa Application. My son is traveling to China to learn Chinese and Maths in May 2019 for 1 month
and visit his aunt till mid Jun. I learnt that he has to apply for X2 for him. I will visit him in June as well as tour china and visit his aunt till mid-Jun. Therefore mine is a L? When is the ideal time to apply the visas ( My son and myself)at the embassy so that it would not be expired before the intended dates of visit?

Stephanie from Switzerland
Answers (1)
Answered by Terry | Mar. 05, 2019 19:05

0

0

Reply
You can apply for L type, and you should submit the application one month prior to your trip.
Asked by Elena from SPAIN | Sep. 15, 2018 06:10

Reply
Visa type. Hi, I hold a spanish passport but my parents are chinese.
I intend to visit my uncle in China. Which is the visa I should apply: Q2 or C? Can I apply for a multiple-entry visa in the chinese embassy of Zurich?
Answers (1)
Answered by Wilder from DENMARK | Sep. 16, 2018 19:22

0

0

Reply
You can try to apply for multiple entries Q2 type from the embassy in Zurich after you prepare all right documents.
Asked by MM from JAPAN | Sep. 02, 2018 14:42

Reply
Visa for Japanese citizen/passport holder now staying in Geneva
I will need to be in China for 2 months (October & November 2018) for a fully funded artist-in-residency near Shanghai.

I have already downloaded the V2013 form online from the Chinese Embassy website (& have filled the form); & I understand that postal, or email, or fax are not acceptable means for visa application.

My question is:
Is it possible for me to find a travel agency in Geneva to help filing and submitting my application on behalf of me? I have to stay around in Geneva for most of the time, it's really not quite easy to find time to visit either Bern or Zurich in person. Thanks!!
Answers (1)
Answered by Tommy from HONDURAS | Sep. 03, 2018 18:36

0

0

Reply
Yes, you can find a travel agency in Geneva to help filing and submitting your application on your behalf.