Dongzhi Festival - Winter Solstice Festival Celebrated in China
What is Dongzhi Festival?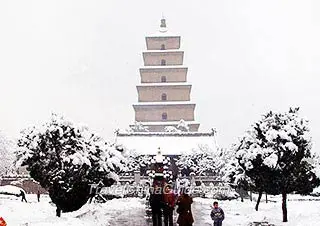 Dongzhi Festival in Xi'an, China
Dongzhi Festival, Dongzhi, or Dong Zhi in Chinese, is a time-honored tradition that the Winter Solstice is celebrated in China. It is the day with shortest daytime and longest night in the Northern Hemisphere. The daytime in Beijing is only 9 hours and 20 minutes. The day lasts for 7 hours 49 minutes in London and 9 hours and 15 minutes in New York. After that day, the daylight hours become longer and longer, which brings people hope. So Chinese Winter Solstice Festival was once as important as Chinese New Year. A lot of celebrations and activities were held and some are still held today, for instance, northern Chinese eat dumplings and southern people commonly eat wontons or glutinous rice balls. There are also traditional activities such as worshipping the Heaven and the ancestors.



Read more: Winter Solstice Facts: 11 Things You Should Know

Dongzhi Festival falls on December 21, 22 or 23.
Dongzhi is not on a fixed day. It commonly falls on December 21, 22 or 23. In China, there is no Winter Solstice holiday.

Read more: Winter Solstice Date

Chinese people found Winter Solstice 2,500 years ago.
About 2,500 years ago, a wise man named Zhougfong has found the special day of the year, using a simple-shaped instrument called earth sundial to observe the shadows. Why do Chinese celebrate Winter Solstice? Why is the Dongzhi festival celebrated? The day gets longer after Winter Solstice day and another solar term starts. Chinese believe it is an auspicious day, which means the unhappiness of the past has gone and a new life begins.



Read more:
2,500 Years' History of Winter Solstice in Chinawinter
Winter Solstice Folklore: 8 Stories in China

How is Dongzhi Festival celebrated?
The main Chinese Winter Solstice traditions are worshipping the Heaven and ancestors, and counting Nines of Winter. In addition, there are Dongzhi Festival dining customs in different regions of China. Dumplings and glutinous rice are the most popular. Besides, foods like mutton, ginger, dikon which warm body up are also popular.

1. Worship the Heaven
The custom can be traced to the Han Dynasty (202 BC – 220 AD) and was preserved till the Ming Dynasty and Qing Dynasty (1368 - 1911). The well-preserved Temple of Heaven in Beijing was constructed for that reason. What is the purpose of the Winter Solstice Festival custom? It's because the Donzhi was initially considered as the Chinese New Year and worshipping the Heaven on the first day of the year can bring people a harvest year.

2. Worship the Ancestors
Some parts of the southern coast in China continue the Winter Solstice Festival custom of ancestor worship. Every household places ancestral images and tablets on the table to set up incense burners and supplies. In Shanghai, people have the custom of sweeping the tombs of ancestors and pay respect to ancestors in Winter Solstice, and they also put the meat on the table to pay homage to the ancestors.

3. Interesting Saying of the Nines of Winter (Shu Jiu)
Counting the Nines of Winter is the most interesting Chinese Winter Solstice Festival tradition in the folklore. The Nines of Winter refers to the nine periods of nine days starting the Winter Solstice. There is a folk song about this: People cannot even put their hands in cold air in the first and second nine days; walking on ice can be achieved in the third and fourth nine days; willows on the banks start to sprout in the fifth and sixth nine days; ices dissolve and water flows freely in the river in the seventh nine days; in the eighth nine days, wild geese fly back to northern areas, and for the following days, farm cattle start to work in the field. It not only records the weather changes, but also guides farming.



Read more:
How do Chinese people celebrate Winter Solstice?
16 Special Winter Solstice Rituals in Different Places of China


6 Most Popular Dongzhi Festival Foods in China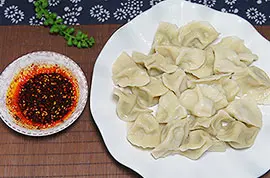 Dumplings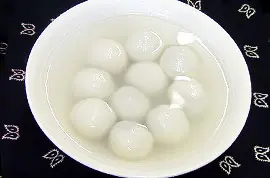 Glutinous Rice Balls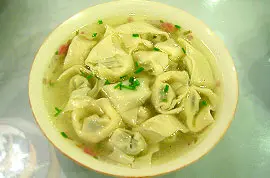 Wontons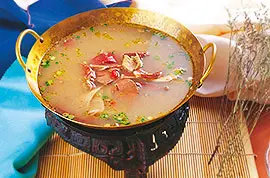 Mutton Soup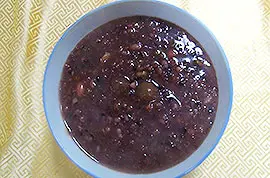 Eight Treasures Porridge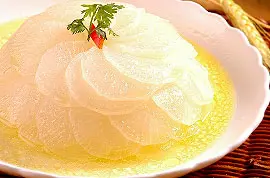 Daikon
In Winter Solstice Chinese, dumpling is the typical food in north part of China and glutinous rice balls are more popular in south China. Besides, people in Suzhou eat wonton, while mutton are must festival food in Shandong and Ningxia. People in Guangdong like roasted most. Jiangmu Duck, a Dongzhi festival food made of duck and ginger is popular in Xiamen.



Read more: 6 Chinese Winter Solstice Foods to Warm You Up




You May Like:
10 Interesting Winter Solstice Traditions around the World
5 Most Beautiful Chinese Winter Solstice Poems
- Last updated on Dec. 28, 2022 by Brenda Lian -
Questions & Answers on Dongzhi Festival - Winter Solstice Festival Celebrated in China
Asked by Yan Ya Liang from USA | Dec. 04, 2014 22:56

Reply
What are some other winter solstice foods and what is the story?
Answers (1)
Answered by Kent from PANAMA | Dec. 05, 2014 01:57

10

3

Reply
There is summer solstice, spring and autumn equinox, and there is no funny story behind this. it is a measurement to record the climate changes through the year. But there is a tradition that people will eat dumplings and mutton soup on that day.